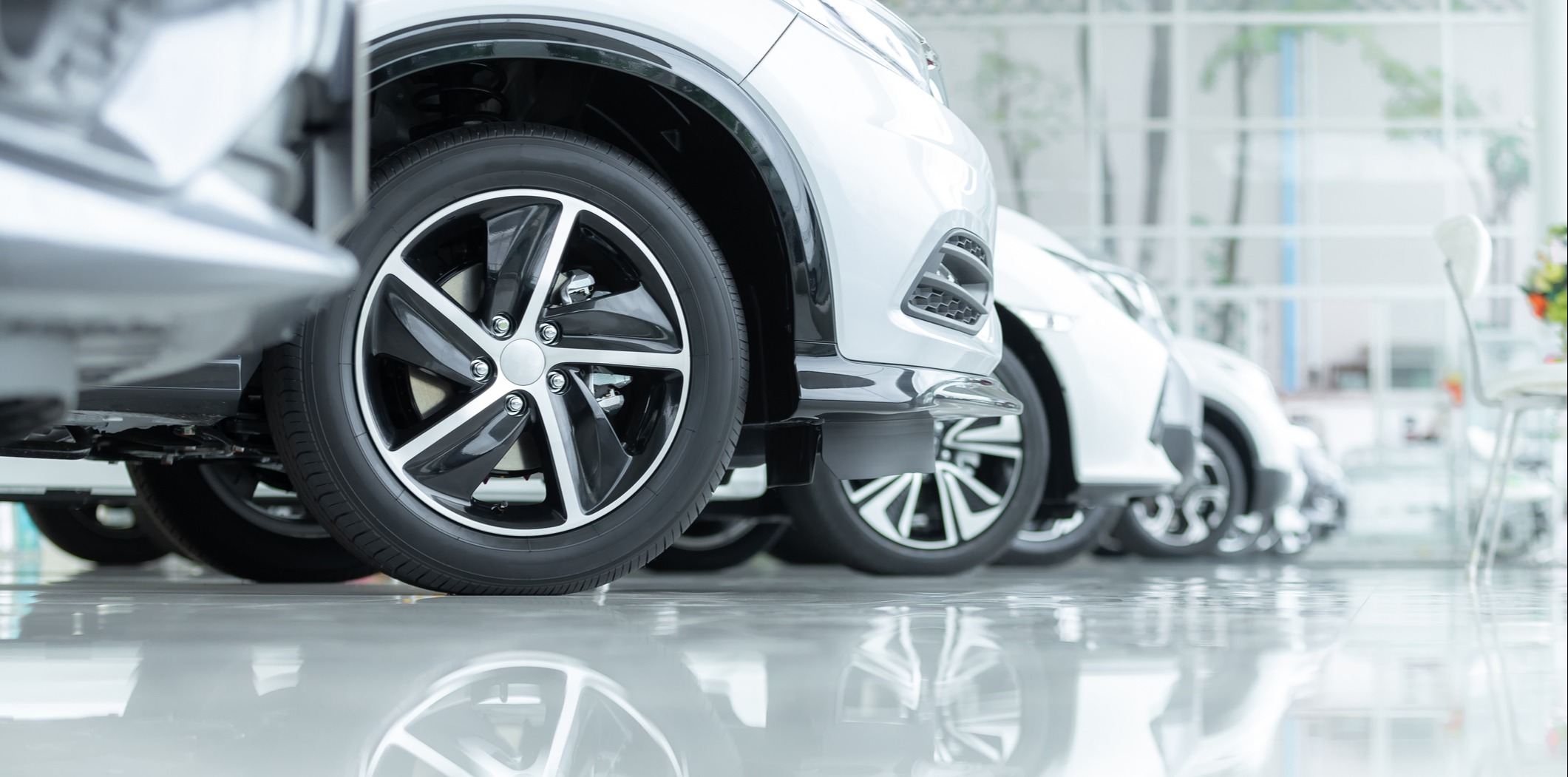 In today's blog, we'll share seven key areas in which we help our clients manage their fleet vehicles—from acquisition to resale, including every detail in between.
If you're thinking about working with us for the first time, or upgrading your current services, this article will give you a good look at what's available.
So let's dive in!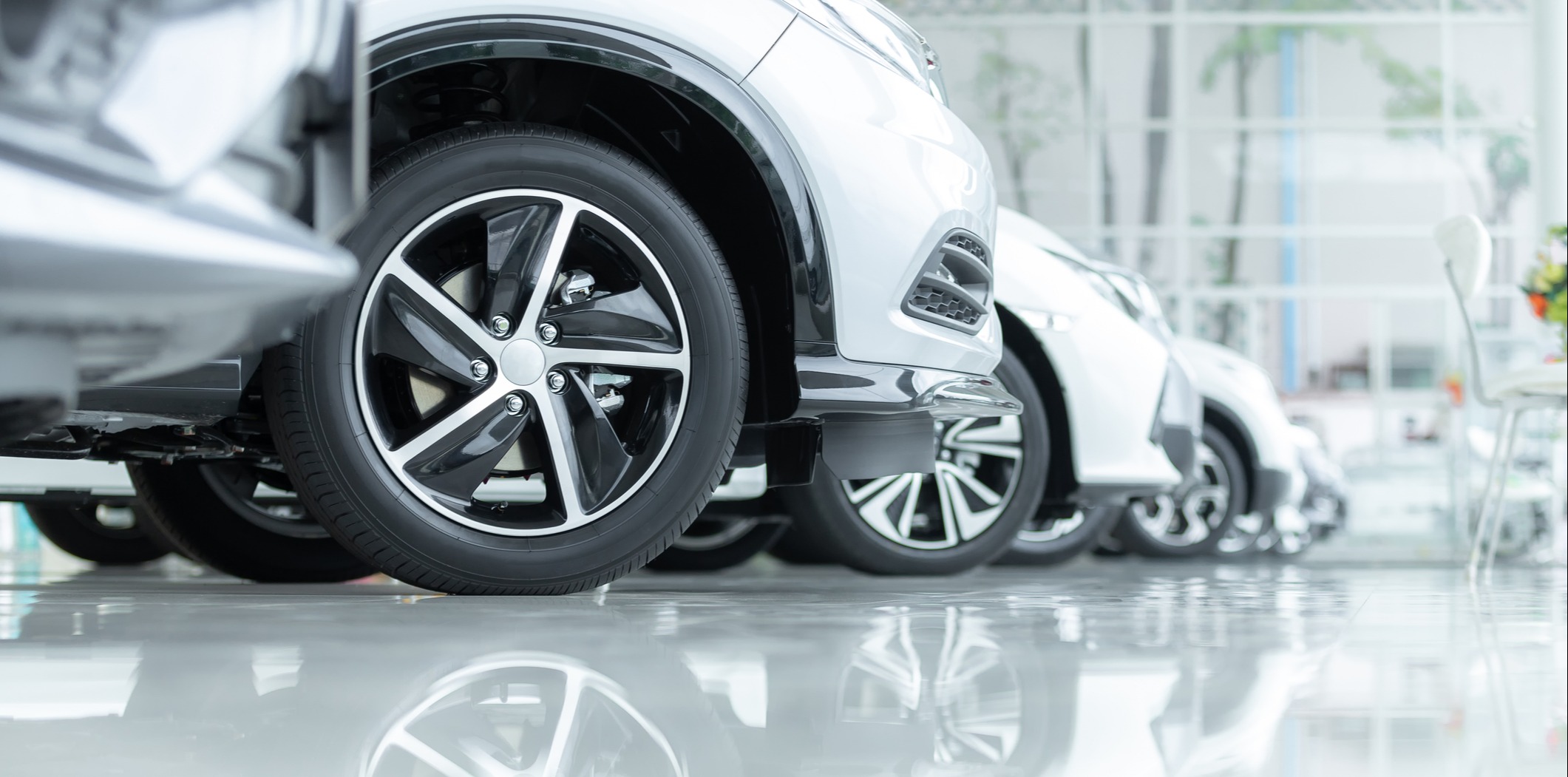 1. Helping you acquire vehicles through leasing or purchasing
You know you need vehicles, but should you lease or buy? What about the different kinds of leases? (Yes, there are more than one.)
Because every business is different, we have a variety of options for leasing and purchasing. We're here to help you explore your needs—and analyze which option gives you the most value for your specific requirements.
If you choose to lease, we provide the best option for your needs
If you've decided to lease, should you go with an open-end or closed-end solution? It depends on several factors—flexibility, value, length of service life—and we can work with you to decide which will best suit your business.
What about leasing for short-term uses?
We've developed the only short-term fleet leasing solution in Canada—Flex—for fleets who don't need long-term leases for certain vehicles.
If you need a fit-for-purpose vehicle for one to 24 months—with the ability to cancel the contract with a month's notice—it's a great choice. Learn more about Flex here.
We take care of end-of-lease replacement planning
At Foss, we manage your leases for you, whether your fleet numbers in the tens or the hundreds.
Four-to-five months before a vehicle's lease is about to expire, we'll reach out to you to help manage its sale and replacement, without downtime, and at the best possible selling and acquisition prices.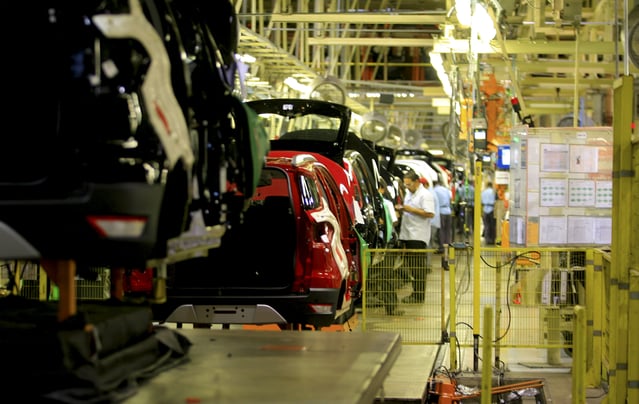 If you choose to purchase, we get the vehicles you need at a lower cost
If your business model and budgets make purchasing your vehicles cost-effective, we can help. Our relationships with dealers and manufacturers give us the inside track on factory-ordered vehicles.
We maximize your total cost of ownership budget
We order the precise features you need (and none that you don't!)
We arrange the delivery dates that meet your business needs
You get visibility of your order status, from inception through to dealer delivery
We'll consult with you to select the features and extras your fleet requires, whether it's factory or after-market upfitting, specific tires, and so on.
We also provide consulting on new vehicle technologies such as electric vehicles, to help you slowly introduce them into your fleet if it makes sense.
We help maximize vehicle resale value
When it comes time to sell or replace your vehicles, we consistently get top dollar for our customers' vehicles at auction. We can provide guidance on:
Timing your sale for the best return
What price you can expect
And much more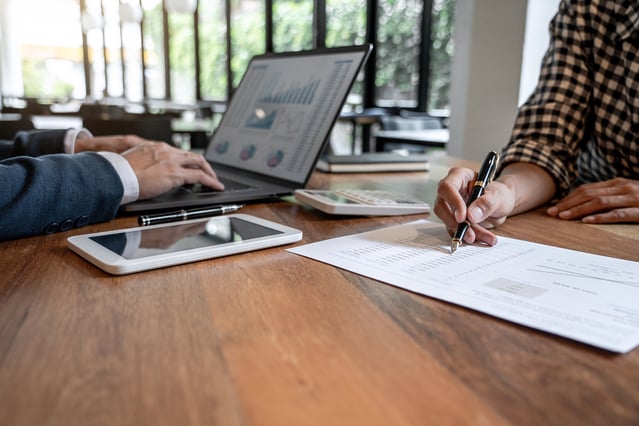 2. Managing your fleet's total cost of ownership
For total cost of ownership management, our clients have the advantage of our Life Cycle Cost Analysis tool. It's a smart tool that allows our fleet experts to help predict the life cycle costs for any vehicle—so you know what to expect before you add a vehicle to your fleet.
Our Life Cycle Cost Analysis allows you to run "what if" scenarios, to compare various vehicles and usage, and keep your TCO to the minimum—including:
months in service
mileage
lease rate
depreciation
depreciation term
fuel cost
highway vs. city driving habits
estimated acquisition cost increase
3. Simplifying admin work and saving you money on fuel and maintenance
Our One-Card solution helps make fleet management easier. With one charge card for fuel and maintenance, your drivers—and you—will be able to get the job done with less paperwork, better cost tracking, and improved security.
It's quick and convenient for drivers:
Drivers can choose any vendor on our extensive network
Maintenance approvals are quick
It's effective and cost-saving for managers:
One consolidated monthly invoice reduces bookkeeping
Preset purchase limits, suspicious-use warnings (and more features) reduce fraud and misuse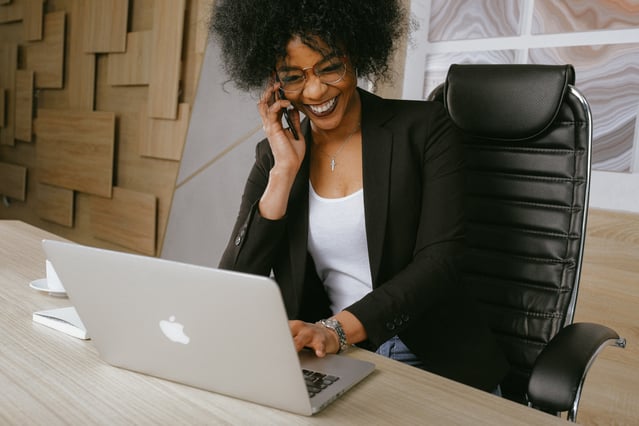 Our digital Fleet Manager Portal gives managers an at-a-glance oversight of an entire fleet's status, including:
Key facts on the entire fleet and driver inventory
Operating costs and lease payments per vehicle
Fuel transactions, including detailed fuel exception reports
Maintenance authorizations
Pending vehicle, fuel and maintenance transactions
And much more
4. Keeping your drivers safe—and your insurance costs down
For fleet managers, driver safety is a top priority. Our driver safety programs are proven to reduce accidents—and insurance costs.
One of our clients, with approximately 300 vehicles, added our task-specific driver training modules—and saw their annual accident rate drop from 25% to 19%. Their preventable accident rate fell from 30% to 16%.
We offer online training and behind-the-wheel training, and use in-car safety apps to monitor driver behaviour.
Over 28 online modules (in English and French) address safe driving behaviours.
RiskCoach evaluation auto-assigns the modules a driver needs, or they can be given individual remedial-training solutions.
Behind-the-wheel training puts a skilled trainer beside your driver for expert feedback.
In-car apps monitor driving performance and score drivers on their behaviours— and managers can track their safety ranking and reward or correct behaviour.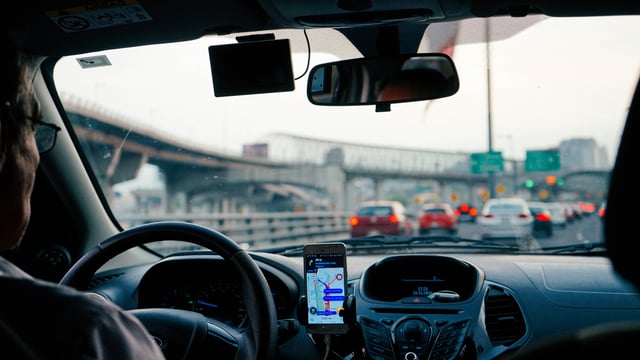 5. Tracking your vehicles and driver behaviour
With our technology partners, we can equip your fleet vehicles with telematics and GPS tracking technology.
Telematics is an essential tool that allows you to truly know how drivers are behaving on the road, and how they're handling your vehicles. It gives you real-time data about behaviour that you can address immediately.
Telematics helps you identify each driver's areas for improvement, and reward those who are driving well. It also helps reduce accidents, and prevent unnecessary wear and tear that would have developed as a result of poor and dangerous driving habits.
6. Helping guide your fleet policies
Solid, clearly-written corporate policies are essential to minimize your liability and provide guidance for your drivers. We're experts in fleet policies and can provide you with strategic guidance on what to include, and what processes to have in place.
And when it comes to communicating the policy to drivers, our focus is on two-way communication. We ensure your drivers have the opportunity to ask questions and discuss the policy, so they completely understand what's required of them.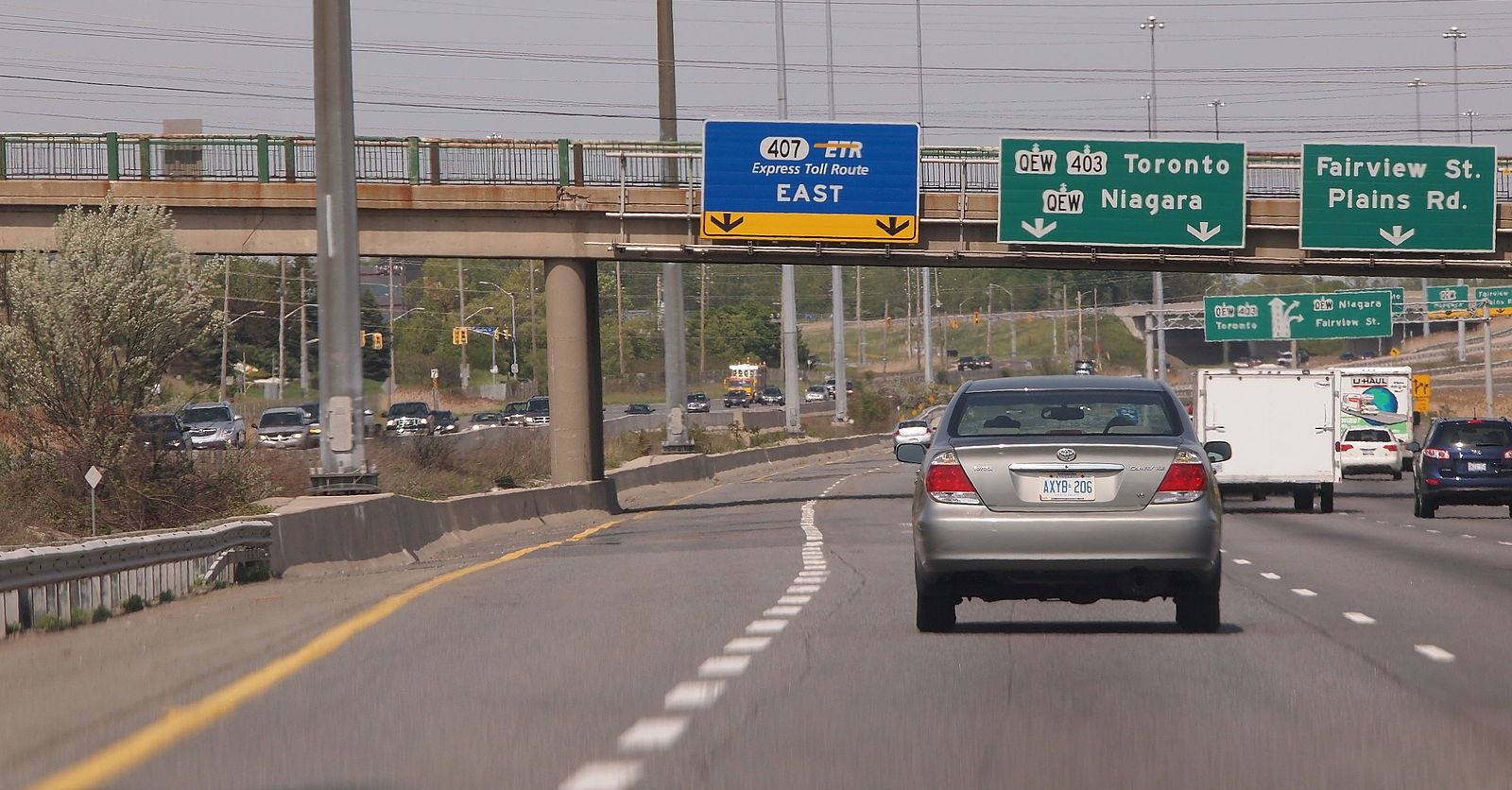 Image source: Wikimedia Commons
7. Handling fleet licensing, registration - and even road tolls
We handle the licensing and registration for every one of your vehicles, across every province—so you don't have to worry about the various rules and regulations required in each jurisdiction. With our help , you'll never miss a renewal deadline.
And—in the Greater Toronto area, we'll sort out your Highway 407 ETR invoices. The 407's electronic billing system is known for incorrect and/or double invoices, but our system helps prevent this, and, if necessary, clears them up.
The result? Your fleet can save thousands of dollars a year.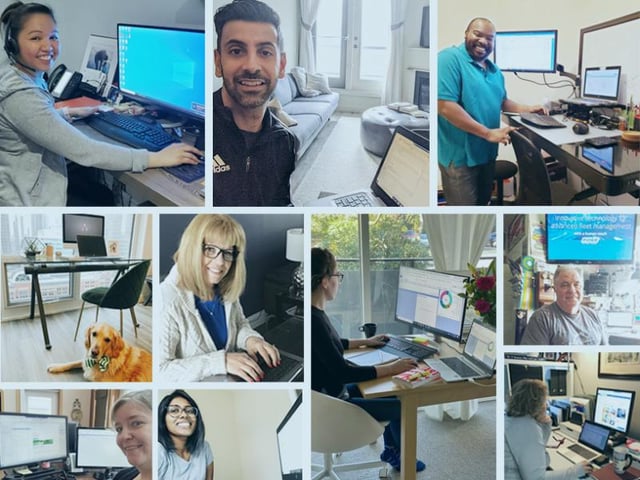 What makes Foss different?
At Foss, we're proud to improve the profitability of thousands of fleets across Canada. What makes us different?
We're flexible: We tailor our approach to each client, creating a personalized experience that suits your needs.
We're human-centred: We understand the trust needed to bring on a fleet management partner to manage your vehicles. Our focus is on developing long-term, people-first relationships with our clients.
One of our clients at Tidewater Midstream in Calgary had this to say about working with us: "They are relationship oriented people, and they're always willing to improve to meet your needs."
We understand your industry: We have deep expertise in a number of industries. We know what makes each industry unique, and we understand the trends, the problems and the kinds of issues that can arise.
Next Step:
Read our case study below to learn how we saved one of our clients $40,000 a year in administration costs.
Get to Know the Author
Hussain Dhanani has worked in the fleet management industry for 15+ years. He started working in the industry as a Client Service Representative in 2006 and now enjoys his current role as Regional Director, Western Canada. Hussain has a passion for people and enjoys being able to help companies achieve their fleet management goals. When Hussain is not working, he is most likely planning his next trip to a new country.
Meet our team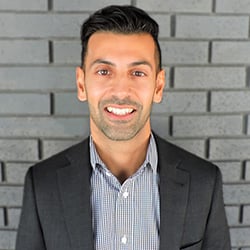 Get the latest fleet management news