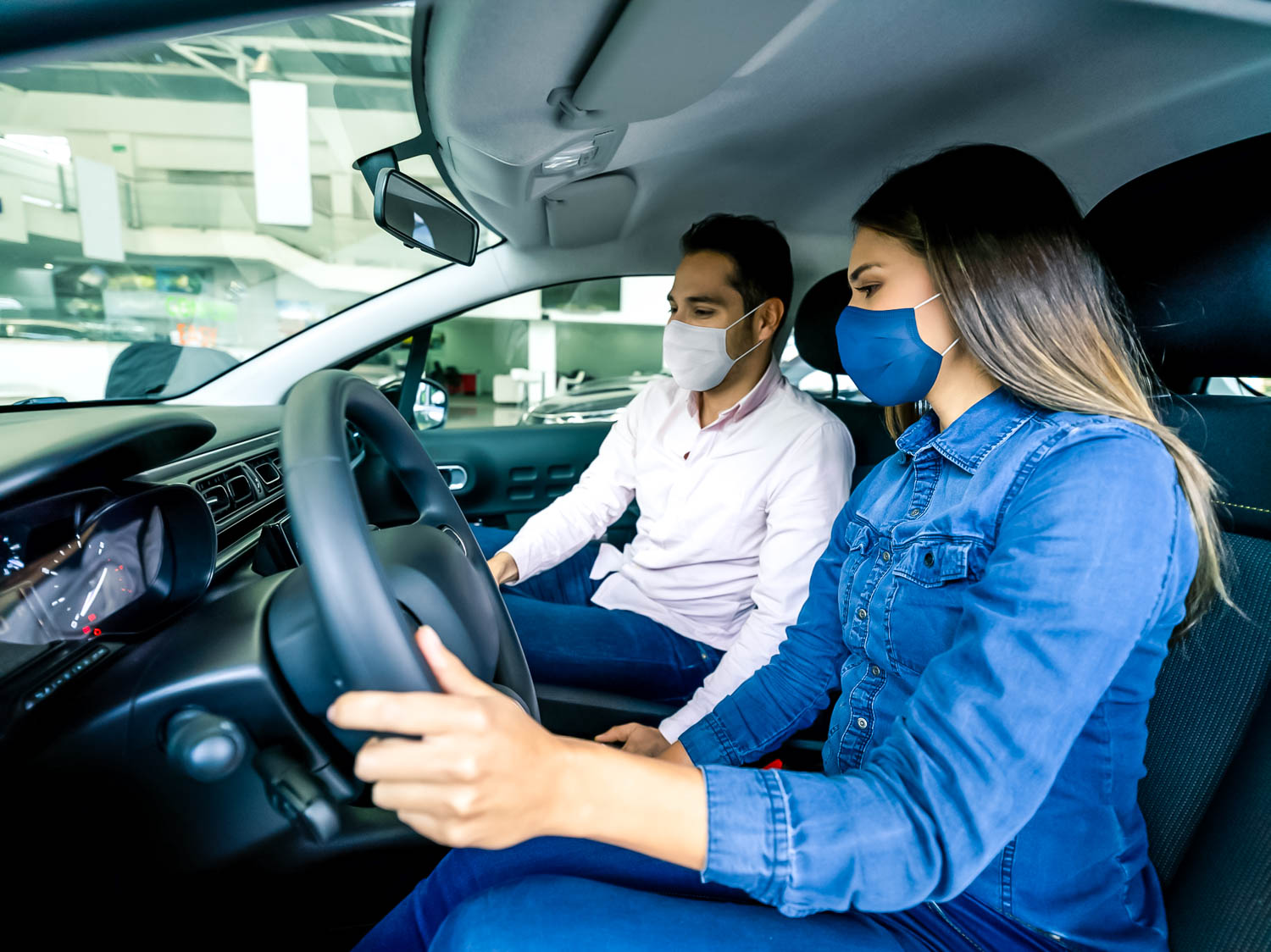 In early 2020, no one anticipated the disruption the rest of the year would bring to nearly every aspect of our lives.
The vehicle markets, of course, did not remain untouched. The past year has seen manufacturer shut-downs, vehicle shortages, and most recently the semiconductor chip shortage, which is having widespread impacts.
In today's blog, we'll provide an overview of what's currently happening in the vehicle markets, plus some advice on how to make the most of the situation and plan for the future.
How the pandemic affected vehicle supply and demand
Of all the factors that influence the used vehicle market, supply and demand are the most significant. Decreased supply coupled with increased demand results in upward pressure on vehicle prices, which is what we're seeing today.
When Covid-19 hit North America in the spring of 2020, demand for used vehicles plummeted virtually overnight. As the restrictions started to ease several months later, it came as a surprise to many in the industry that demand bounced back much quicker than anticipated—resulting in a "v" shaped recovery.
A key cause of this quick recovery was that consumer buying behaviour switched from activities (going to the movies, restaurants, and on vacations), to goods (purchasing vehicles).
The challenge is, there is also a shortage of new vehicles being produced during this time.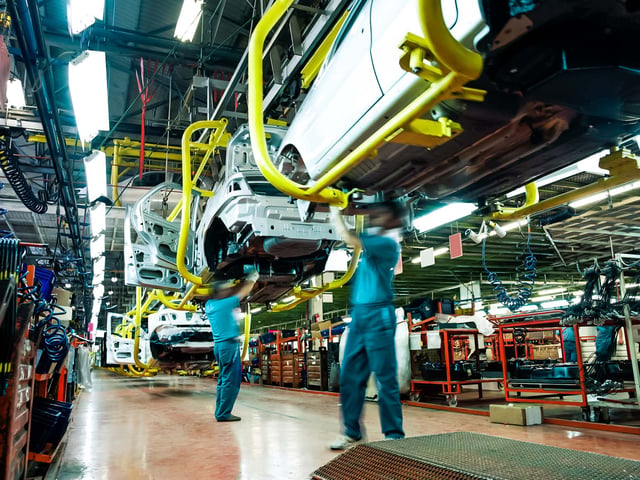 What's causing the new vehicle shortage?
To maintain efficient operations, vehicle manufacturers have long operated using a "just in time" manufacturing process—ordering parts just as they need them. When the market dropped at the onset of the pandemic, OEMs began ordering fewer parts, not expecting things to bounce back as quickly as they did. So not enough parts were ordered to keep up with demand.
And of course, any disruption in the supply chain leads to ripple effects throughout the whole process.
Currently the biggest issue we're seeing is the worldwide shortage of semiconductor chips. A single vehicle could have hundreds of these chips, making the shortage even more problematic. This is causing manufacturers to cut back on production, and some are even halting assembly plants completely for short periods of time.
Since most big manufacturers are short on semiconductor chips, we don't expect production levels to return to normal until the fall—which severely hinders production for the 2021 model year.
In fact, the "Big Three" manufacturers (General Motors, FCA, and Ford) already have most of their complete 2021 production fleet allocation spoken for, and we're only beginning the second quarter. Those expecting vehicles as part of the allocation may likely receive them later than anticipated. Some orders might be transferred from the original 2021 models to 2022 ones.
Trickle-down effects of the new vehicle shortage
Because there is a reduction in supply, OEMs don't have a need to provide financial incentives for vehicles, leading to higher vehicle prices.
There's also less reason for dealerships to discount any vehicles. In fact, dealer markups have increased substantially, particularly for commercial trucks and vans, which are in high demand right now. Today, markups on pickup trucks can be up to several thousand dollars.
Additionally, any shortage of new vehicles will trickle down to the used vehicle market, resulting in less supply there as well. We're also seeing some fleets holding off on replacing their current vehicles, and instead choosing to buy their lease out. This means even fewer used vehicles are hitting the market.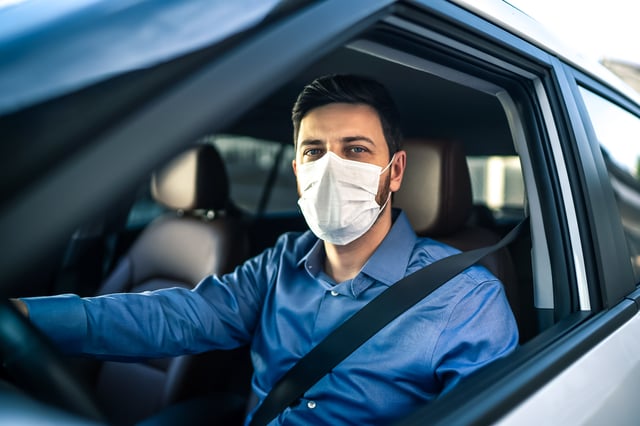 How can fleets make the most of the current situation?
One positive outcome of this whole situation is that, since the used vehicle market is at an all time high, you'll see substantial returns if you sell your vehicles now. Just make sure you have a plan on how you're going to replace them. The last thing you want is to not have enough vehicles to continue operating effectively! If the new vehicles you ordered will be delayed, try to keep your current vehicles in service until they arrive.
If you do find yourself in a position of being short a vehicle, or if you want to take advantage of the market by selling your current vehicles, our Flex program is here to help. Flex is a short term leasing solution that allows companies to lease vehicles from one-to-24 months with no penalties for early termination. It can help you bridge the gap while you're between vehicles.
Final thoughts
Always remember the vehicle production process is global, so events like floods, fires and other natural disasters (and pandemics!) will impact the vehicle supply chain. Planning your vehicle orders ahead of time is always crucial, but the importance has been highlighted by our current situation.
A good option that some manufacturers support, is to order early and defer delivery until a later period. This guarantees your allocation and ensures you get the vehicles you need to keep operating.
Get to Know the Author
Claudio De Angelis is the Remarketing Manager for Foss National Leasing with 20+ years of industry experience.
He is responsible for remarketing vehicles across Canada and is also the co-lead of the International Automotive Remarketers Alliance's (IARA) Education and Certification committee. He is a IARA certified Automotive Remarketer and is the recipient of the IARA's Remarketer of the Year and Auto Remarketing Canada's under 40 awards.
Meet our team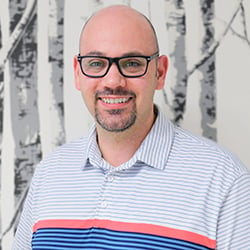 Get the latest fleet management news