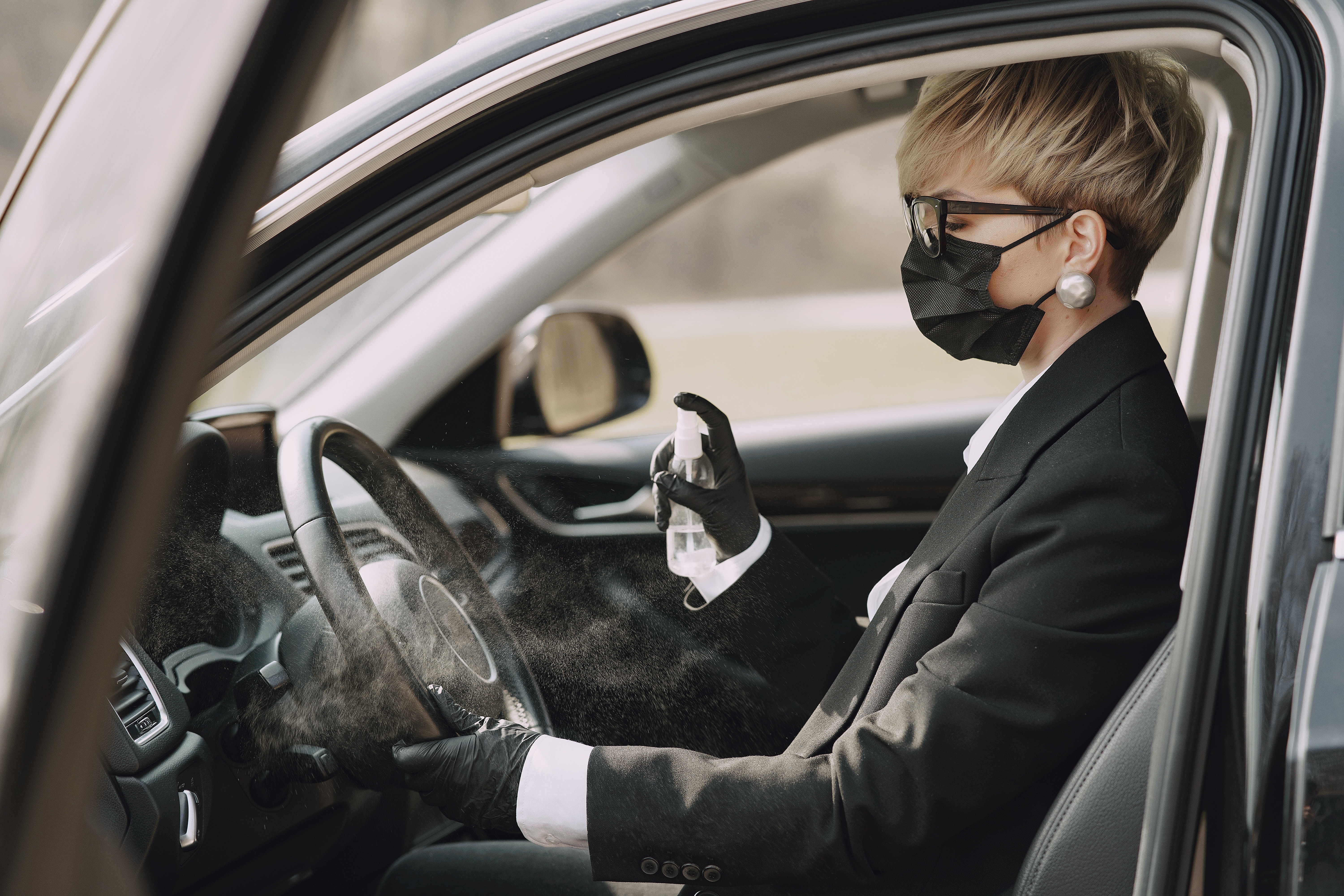 The COVID-19 virus has affected millions, and has brought new levels of uncertainty to people and businesses.
These times are reflected in fleet vehicles: some fleets are sidelined, some are on reduced workloads, while some are busier than ever, serving house-bound customers.
Fleet replacement schedules have been affected, and vehicles on order are often arriving late.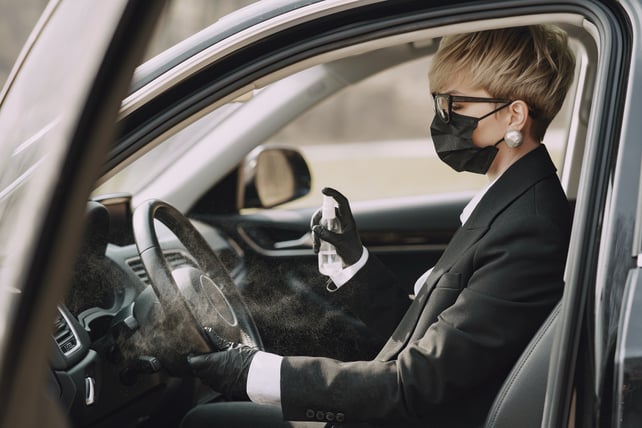 The pandemic is putting a focus on value for your dollar
The current economic downturn has put a new emphasis on the bottom line.
Before you make your next vehicle orders, take a moment to reflect on your vehicles and how they are used. Effective spec'ing of features and capabilities can deliver more value for your fleet investment.
New for COVID-19: plexiglass barriers for physical distancing
The need for physical distancing means that fewer people can travel in the same vehicle—perhaps only one person at a time.
Responding to the sudden need for more vehicles to carry the same number of people, some fleet managers are turning to options like renting or short-term leasing.
Another option that most upfitters are now offering is to add plexiglass partitions to separate the driver and passengers. Adding cleaning stations within the vehicles can also provide a safety benefit.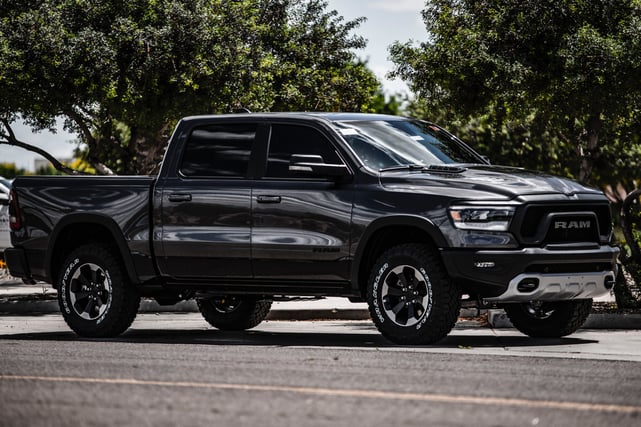 The risks of under-spec'ing or over-spec'ing your vehicles
When planning your fleet, there are always temptations to under-spec (to save money) or to over-spec (often to increase driver satisfaction and retain valued employees).
If you over-spec a vehicle, you create a precedent. Other drivers may wonder why one employee got something that others didn't. And the extra-cost items might not even be important to the drivers you are rewarding. Over-spec'ed vehicles will also have higher fuel, maintenance, and repair costs.
Here at Foss National, we sometimes see companies acquiring 1-ton vehicles instead of half-tons to avoid paying a luxury tax. Is that 1-ton really fit for purpose? If not, our advice is that the half-ton will be more cost-effective over the service life of the vehicle.
If you under-spec a vehicle, you may save on the purchase price but pay more in the long run. Weight requirements are a typical example: when lower-spec vehicles are driven beyond their capacity, parts will wear out prematurely. This can cause unnecessary costs, reduce service life and lower the vehicle's resale value.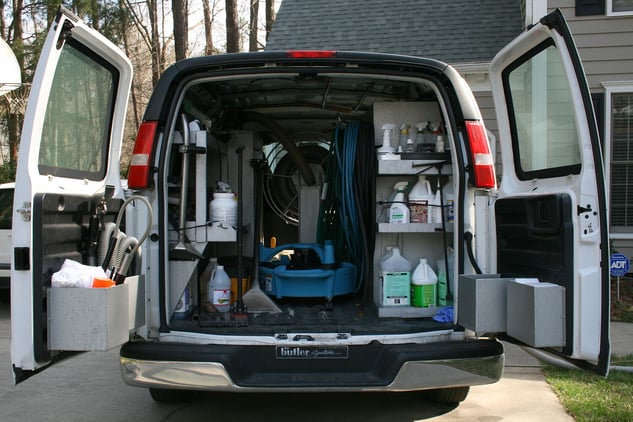 Beyond vehicle specs, it's also important to consider the features that can make your drivers' lives easier. For example, van drivers may need:
A safety bulkhead

Adequate lighting

Hooks for extension cords or hoses

E-Track or tie bar to secure loads

Shelving, parts bins, and storage compartments configured to work for the job at hand
The key is to reach out and talk to your drivers. Find out what features are important. In our experience at Foss National, we've seen employees leave a company because they felt the vehicles were substandard.
The vehicles and features that you choose are valuable in attracting and retaining good employees, as long you choose the features they care about. An extra few hundred dollars may be money well spent!
New safety technologies to consider
Every year, it seems, new safety features appear, from advanced dashboard displays to lane departure warnings and crash mitigation.
They all cost more money up front, but when chosen wisely, may reduce the chance, or the severity of accidents—possibly preventing injury and reducing insurance costs.
For every feature you consider, keep one more factor in mind: resale. If you omit a feature to save on purchase price, will its omission make the vehicle harder to sell, or reduce its resale value?

Finding the right spec balance
What are the essential specifications for your vehicles? It's different for every fleet and every purpose. To find the "sweet spot" between under- and over-spec'ing:
Itemize your essential requirements
Know your drivers' needs to enhance efficiency and safety
Ensure that the vehicle meets the basic requirements (weight, features, upfittings)
Talk to a fleet management company (FMC), who is experienced in serving your industry. They can advise you on the "standard" features that are likely provided by your competitors. They can also guide you on the costs vs. benefits of specific specs, and how they could affect operating costs and resale.
At Foss National, we take great care to develop and maintain open and honest client relationships. We see ourselves as partners in your business success.
Through open dialogue and two-way communication, we work with you to understand your business needs, to ensure that you only pay for what you need: no more, and no less.
For more on upfitting your vehicles for their intended tasks, read 4 Fleet Vehicle Upfitting Strategies for a Better Equipped Fleet
In this time of uncertainty...
This pandemic and its economic upheavals have made us all focus on the basics: choosing fit-for-purpose vehicles with the specifications and upfit that maximize the driver's ability to do their job... plus new virus-safety considerations like plexiglass barriers.
At Foss National, our tried-and-true formula for success is to have open conversations with our customers about what their drivers need, and what makes the most business sense, today and tomorrow.
Get to Know the Author
Grant has been engaged in the automotive industry his entire career. Beginning as an Automobile Engineer and Mechanic, he moved into Dealership Management where he served as the Service and Fixed Operations Manager for both domestic and import dealerships.
In 1994, Grant transitioned into Vehicle Leasing and Fleet Management where he now leverages his expertise to assist companies with fine tuning their vehicle management activities to deliver both cost and time savings.
Outside of work, Grant's passion for automobiles is continued with the show winning 58 Chevy Bel Air he restored and modified, and is adding to his collection with a 450HP Model A Sport Coupe Hot Rod.
Meet our team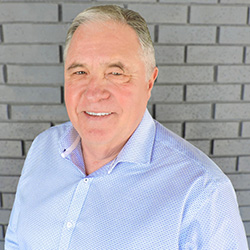 Get the latest fleet management news