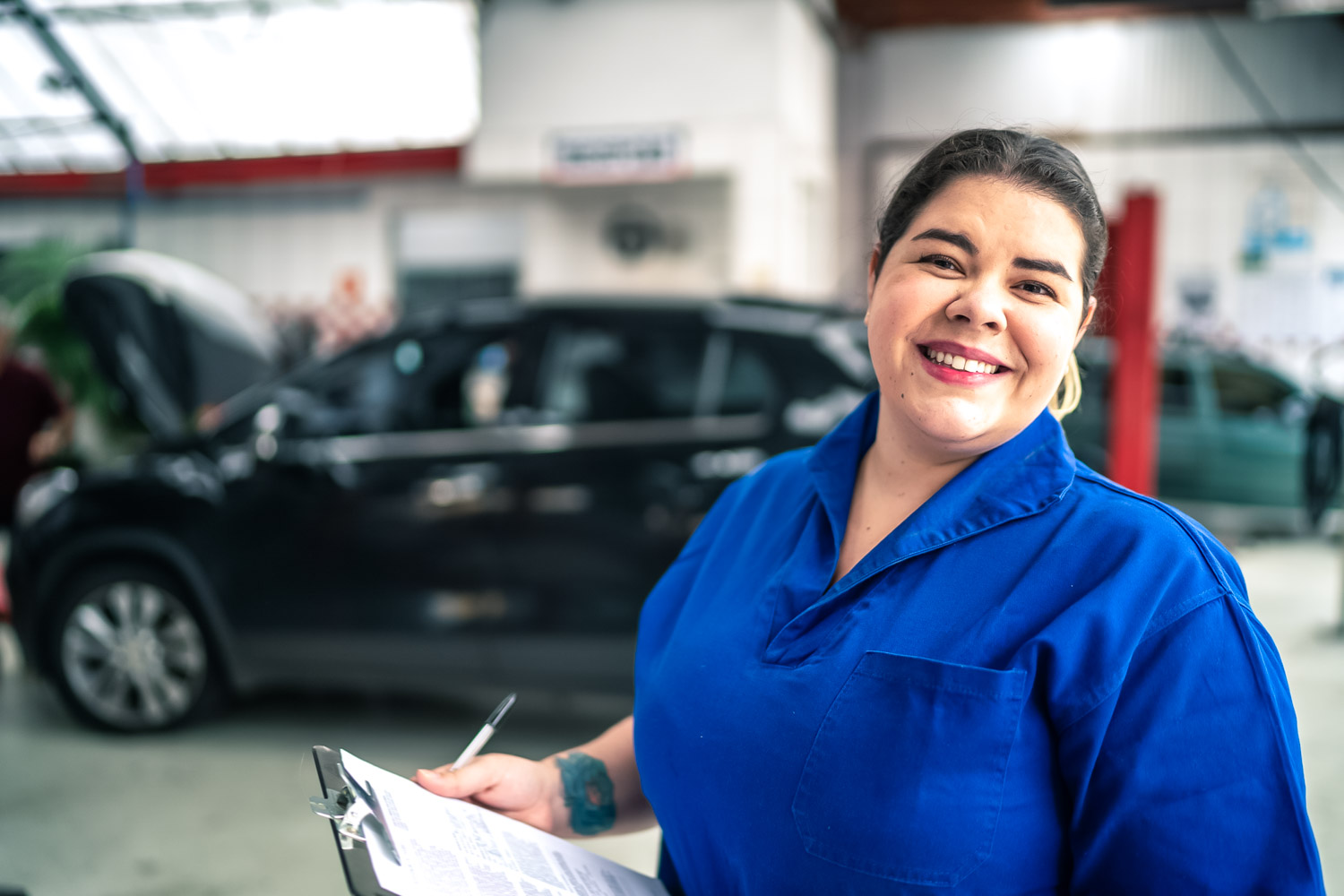 Now is a better time than ever to start selling fleet vehicles at auction. Properly remarketing your vehicles gives you great potential for high returns and can really boost your bottom line.
But here's the truth about remarketing:
Many businesses aren't getting maximum value for their fleet vehicles. That means you may be missing out on opportunities to optimize your fleet investment.
So, to maximize your vehicles' value at auction, you need to be thinking about it right from the purchase period, all the way through to selling time.
We're going to detail four steps you can take to get your vehicles ready for auction and to make sure you get the highest possible returns. (If you have trucks in your fleet, be sure to also read: The Best Kept Secret to Increasing Fleet Pickup Truck Value.)
Selling Fleet Vehicles: 4 Steps to Making More Money
1. The Purchase Period: Invest to Impress
Remember when Bluetooth, anti-lock brakes, and even air conditioning were 'optional' features for vehicles? These days, you'd be hard-pressed to find a new vehicle that doesn't have all of those things. Often, features that are optional one year become standards a few years down the road. In fact, backup cameras became mandatory on light-duty vehicles in Canada in May 2018.
What does this mean?
During the purchase period, you need to find out which optional features you can add to your vehicles now, to make them more attractive in a few years.
Here are some features we recommend adding on when ordering new vehicles:
Connectivity packages such as Apple CarPlay or Android Auto.
Driver safety options including brake assist, lane departure warning, and adaptive cruise control.
Other options to consider are cosmetic or luxury features such as alloy wheels, leather, or sunroofs. Anything you can do to make your vehicle more attractive both functionally and in appearance will bring big benefits during the resell period.
As technology evolves, new optional features are going to be coming on the market all the time. Keep yourself up-to-date and informed, and don't be afraid to spend more now to give your vehicles a competitive advantage in the future.
(For more strategies to implement during the buying period see: A Fleet Procurement Strategy to Boost Your Bottom Line.)
2. The Ownership Period: The Importance of Maintenance
There are so many reasons to keep your vehicles maintained, like keeping drivers safe for example. But often overlooked is how this upkeep will benefit you at auction time.
So here's what you should do:
Give your vehicles regular checkups, including oil changes, tire rotations, as well as brake and windshield replacements. This will save you money in the long run and also prevent serious, costly damage from happening.
And did you know:
Investments done on tire and windshield maintenance have a considerably high return? At the end of the day, any and all maintenance will work together to improve your vehicles' overall value at the selling time.
Tip: Make sure you keep on top of your vehicles' maintenance schedules, as fleet vehicles in particular can be prone to extra wear and tear. If you use a fleet management card, the maintenance can be tracked within that system. This is a huge selling point at auctions, and will show potential buyers that the car was properly cared for and doesn't have any potential problems.
(To learn more about how a fleet card can help you better maintain your fleet, see: What You Need to Know About Fleet Maintenance With Foss National.
3. The Selling Period: Make Your Fleet Shine
When the time comes to sell fleet vehicles at auction, you'll want to make your cars look as good as possible. After all, you only get one chance to make a first impression!
Since your vehicles will already have all the sought-after standards and options, as well as a stellar maintenance record, shining them up will simply be a bonus. Spend a little time and money on reconditioning your vehicles, including:
Cleaning.
Repairing damages.
Paint touch-ups.
It's wise to ensure the proper rims are on the vehicle, which also affects the appearance and helps attract more buyers. If you can't afford the downtime to make these repairs, don't worry - an FMC can arrange them for you through their auction partners, typically at a reduced cost.
So what is the bottom line?
Potential buyers want to know they can buy the car, and then turn around and sell it at their dealership as soon as possible. So any steps you can take to make this turn-around easy for them will give you a competitive advantage.
4. Get More Buyers with a Presale Inspection
Another smart investment is to have the auction do a presale inspection. This inspection would check for any mechanical and structural deficiencies that must be disclosed.
How does this help get you more money?
Buyers will have more confidence in the vehicle because they'll be aware of any issues, which will in turn generate higher sales. If buyers don't know the whole story, they may hold back, but if you present the information from the inspection, they'll be more likely to bid. This also helps you avoid any arbitration issues after the sale.
Alternative Solution: Offer the Vehicle to the Driver
When it's time to remarket the vehicle, consider selling it to the driver. If done properly, this creates a win-win outcome for both you and them. Drivers tend to maintain their vehicles better if they know they can purchase them when they come off-lease.
Also, you can often get a better resale price, as you can ask for more than the wholesale value but less than the retail value. By doing this, you'll also save on auction/reconditioning/transportation fees.
Should You Work With a Fleet Provider?
Working with a fleet provider can be of great value when selling fleet vehicles. But it's important to work with the right fleet provider.
If you decide to seek one out, here are some questions you should ask:
What does the fleet provider do to differentiate themselves at auction?
How have they built up relationships with buyers?
How have they established buyer trust over the long term?
A good fleet provider will know that it matters how you sell the cars and what disclosure you give potential buyers. A fleet provider should know how to prepare buyers with this information to get you the highest bid. At Foss National Leasing, we consistently get top dollars when compared to our peers for the vehicles we place in the remarketing stream.
Conclusion
If you want to beat out the competition when selling fleet vehicles at auction, it's crucial to take action on these four steps. Whether you're in the purchasing period, the ownership period, or preparing to sell, investing time and a little money will make your vehicles highly desirable and provide great returns.
If you're mindful of maximizing resale value during these three stages, we're willing to bet your vehicles will get all the attention at the next auction. Your business will also gain more money, better relationships, and a stellar reputation.
Next Step:
Download Maximizing Reselling Returns: Understanding Seasonal Price Variations in Used Vehicle Sales. You'll learn about the best time to sell your vehicles, how seasonal trends affect used vehicle prices, and how to maximize your selling price.
Get to Know the Author
Claudio De Angelis is the Remarketing Manager for Foss National Leasing with 20+ years of industry experience.
He is responsible for remarketing vehicles across Canada and is also the co-lead of the International Automotive Remarketers Alliance's (IARA) Education and Certification committee. He is a IARA certified Automotive Remarketer and is the recipient of the IARA's Remarketer of the Year and Auto Remarketing Canada's under 40 awards.
Meet our team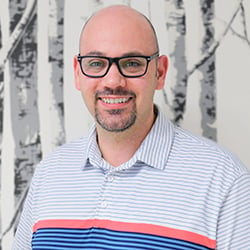 Get the latest fleet management news