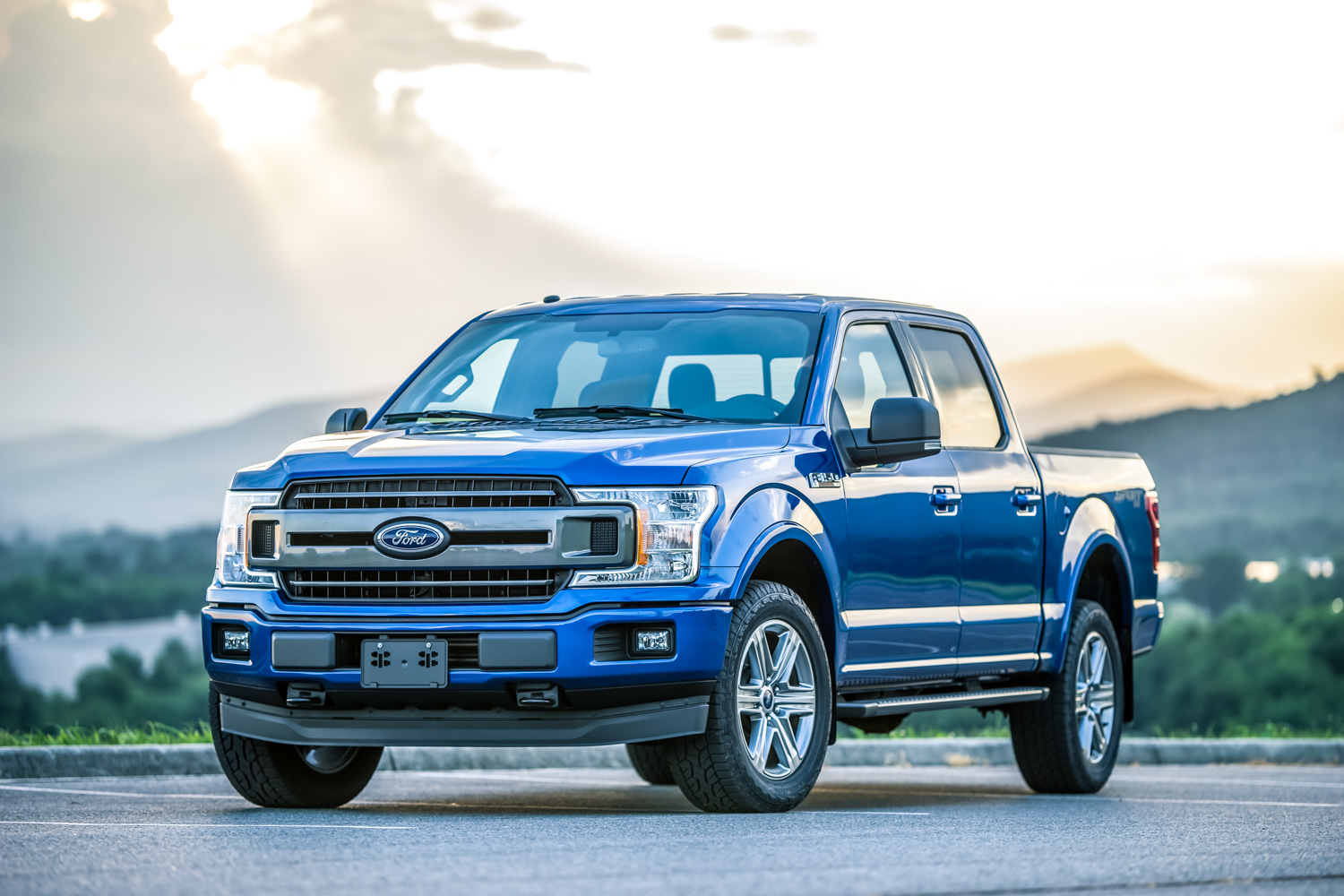 Got fleet pickup truck value on your mind?
Maybe you're in the market for some new trucks to add to your fleet. Or maybe you're looking to sell some at an upcoming Canadian spring auction. Either way, you'll likely be thinking about how to achieve the highest resale value.
Like with all vehicles, this is something to consider from the buying stage all the way through to selling. But trucks are a little bit special.
Apart from essential recommendations like proper maintenance, there are some little-known secrets we want to share with you about getting the most money for your trucks.
Three hints: colour, type, and cleanliness.
FLEET PICKUP TRUCKS: WHAT YOU NEED TO KNOW TO GET THE MOST VALUE AT AUCTION
Black Trucks Have the Best Resale Value
We see it year after year at auctions. Black pickup trucks always sell faster and for more money than any other colour of truck.
Consistently, clean black trucks with higher kilometres sell for more than clean white trucks with lower kilometres.
We know, we know. Among fleet owners, white is often the colour of choice. It is true that white trucks have a pretty good resale value, in part because they are so popular among fleet managers. But black trucks have an even better resale value.
Here's why.
Black trucks are easier to dress up. Buyers like black because it's easier to match them with add-on accessories like liners, performance parts, rims, and tires.
A piece of advice: be sure to have a trailer tow package installed, even if you don't have a trailer. This is a strong selling feature for people who do have trailers, as they won't have to worry about installing the tow after purchase.
Black trucks are trendy and popular. In order to sell them quickly, dealers will want to buy trucks for cheap, and then flip them quickly. So if you make it easy for a dealer to buy your truck and then sell it fast, you'll be the most popular one at the auction.
Learn how dealers think. They want to know "What can I do to this truck to make the most money?"
And the best dealers know, it's easy to take a black truck, toss on new rims and tires, and then turn around and sell.
Four-by-Fours Sell Better than Two-Wheel-Drives
No matter the brand, 4x4 trucks have a better resale value than two-wheel-drive trucks.
While you will pay around $3000 more for a 4x4 when ordering, you'll recoup that investment and then some when you sell at auction a few years later. Because of this, we always recommend that fleet managers build their fleets with 4x4s, as two-wheel drives do not sell better at any time.
If you really want to boost your resale value, you should know Ford is the best resale brand. As a result of our research, we've found the Ford F-series has appeared in the top three again and again for highest resale value.
Again, if we think like a buyer, we can quickly see the advantages that 4x4s have. For example, people are going to use trucks in the snow, in the mud, to go camping, and for various off-roading activities. Two-wheel-drive trucks don't handle those conditions as well.
Clean Trucks Get All the Attention
Sounds obvious, right?
Surprisingly, many businesses miss the important step of cleaning up their trucks for auction. Even more than other types of vehicles, fleet pickup trucks are put through heavy duty work, so it's crucial to clean off all mud and dirt.
If the truck you're selling looks clean, people will buy it. If it doesn't, they may wonder "Was it ever clean? What's my gear box going to look like?" So remember that the outer appearance is reflective of the inner condition and maintenance history of the vehicle.
Something else to think about are the tires. While they won't make or break the sale, having good tires will help make the truck that much more attractive. Make sure your tires have decent rubber, make sure the rims are clean, and see to it that all of the rims are matching.
There's no need to go out and buy new tires, just make sure the ones you have are in healthy condition and look good.
Finally, giving attention to small details, such as removing decals, will go a long way to increasing resale value.
(Related Post: Industry Experts Share How to Better Cycle Your Fleet [Interview])
Conclusion
For fleet managers who want to sell more trucks at Canadian auctions, we recommend putting yourself in your buyer's mind. Do everything you can to make it easy for them to turn around and sell the truck they buy from you quickly.
This means choosing the right colour truck when ordering, or alternatively, having it painted before the auction. In addition, investing a little more in the right type of fleet pickup truck will definitely pay dividends down the line.
Finally, and not to be overlooked, shine up your truck and throw on some good, clean tires and rims.
If you do these things, your trucks will fly out of the auction faster than you can say "Sold"!
For more information on how to maximize your resale value, check out our guide below.
This blog was originally published on November 15, 2019
Get the latest fleet management news