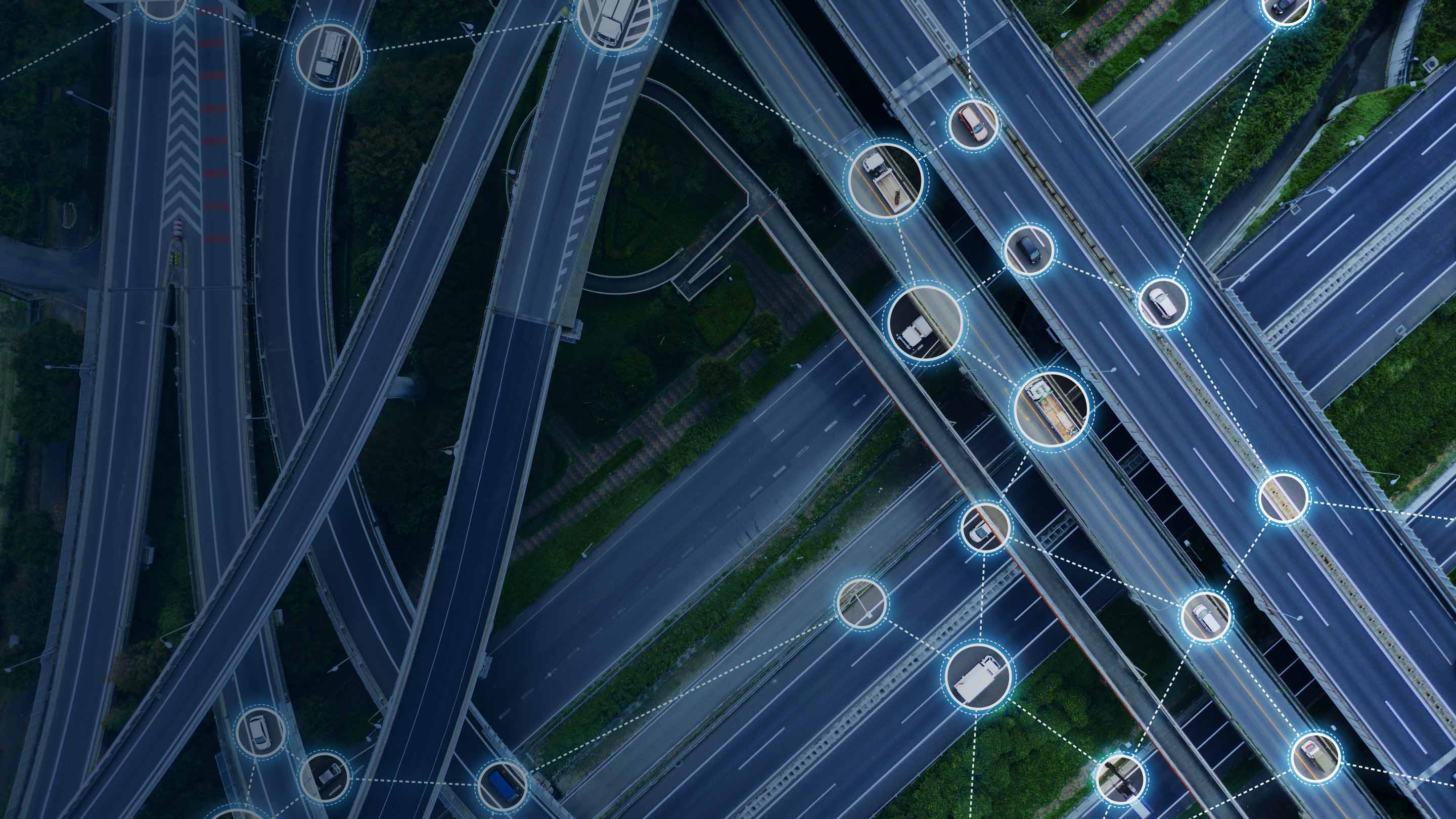 Tracking the health of your vehicles and the driving habits of your employees are essential parts of running a profitable fleet.
Telematics—advanced technology for vehicle tracking and driving data—is a valuable tool that enables you to accomplish this.
Vehicle telematics has been available for years, and like all technologies, it is constantly improving. In today's blog, you'll learn about some recent advancements in the world of fleet telematics, and how at Foss National, we help our customers take advantage of them to run a more successful fleet.
How can telematics improve your fleet operations?
Telematics uses GPS to track your vehicles' locations as they travel. Some systems use onboard "black boxes" that record efficiency factors such as mileage and fuel use, and driver behaviours like speed and idle time. Some have access to your vehicles' diagnostic trouble codes and can notify you when a vehicle has a problem or needs essential service.
Coming soon: OEM telematics systems
Some OEMs, like Ford and GM, are now installing OEM telematics systems in their vehicles. These new systems, which will soon become available in Canada, will provide more access to vehicle information than the current third party telematics systems. But that being said, OEMs are also allowing third party devices more access now than ever before.
Read more: 5 Benefits of Using Telematics Software for Fleet Management
Here are three ways you can improve your fleet optimization with telematics:
1. Identify opportunities for efficiency
With the power of telematics, you can manage your field assets with greater efficiency: when you know where your vehicles are, you can adjust or optimize their routes for faster service, more calls per hour, and/or fuel savings. By tracking fuel consumption to route data, you can identify exceptions where further investigation may be warranted.
2. Improve driver behaviour and safety
Telematics can tell you when and where drivers exceed speed limits, or when they leave their vehicles idling and for how long. Recent improvements to fleet telematics systems also indicate whether seat belts are being used and which seats have occupants with unsecured seat belts.
Read more: How Does Unauthorized Vehicle Use Impact Your Business?
3. Improve fleet management
Telematics systems can now monitor any extended equipment or trailers attached to a vehicle. If you add RFID chips to your drivers' ID passes, you can easily identify which employee is driving which vehicle. Having drivers' tap in and tap out of the system saves time and improves the accuracy of your driver records. It also adds the security of only allowing approved drivers to start the vehicle.
Skilled interpretation of data is critical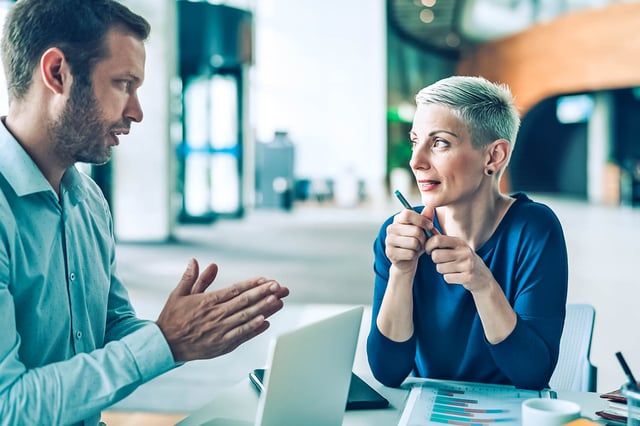 Deeper data analysis can reveal drivers who routinely speed, for example. But it's important to interpret data correctly. This is where our experts can step in to prevent misinterpretation.
In the case of a speeding vehicle, for example, the data might show that the vehicle was on a reduced-speed on-ramp or off-ramp, when it was actually on the highway. Before jumping to conclusions, check with the driver. (Perhaps they weren't even driving the vehicle at the time!) But, also review the driver's records to see if their data shows a pattern of speeding.
Analyzing fleet telematics data, with help from Foss National
At Foss National Leasing, we are huge fans of telematics. But it's important to us that data and telematics don't replace customer support.
With the help of our strategic consultants, you can turn raw data into useful, actionable information. The level of support you receive is up to you. Some of our customers prefer to consult their fleet manager portal for key high-level data, such as:
how many on road, offroad and sold units units their business has
vehicle type or manufacturer breakdown
vehicle order status
daily fuel exception reports.
Others prefer to have us interpret the data for them over the phone or via email, which we are more than happy to do.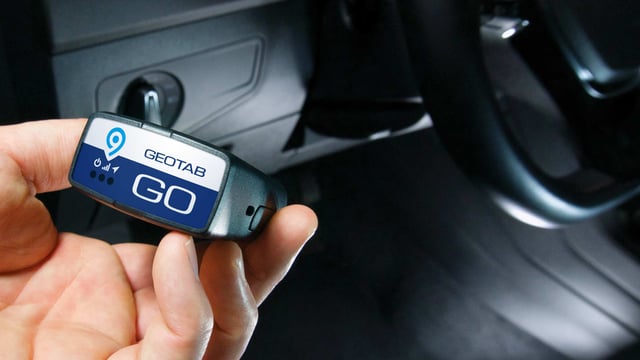 Our partnerships with telematics leaders
To help our customers manage their fleets and reduce their risk, we at Foss National have developed partnerships with some of the leaders in the telematics industry. Our partnership with Geotab, a leading telematics device manufacturer, allows our customers to track vehicle- and driver-related metrics.
Our partnership with eDriving gives our customers access to the powerful Mentor smartphone app that reports driver data like speeding, acceleration and deceleration, and distracted driving-related metrics, like whether they touch their phone while driving. (This is driver data, not vehicle data.)
The Mentor app has been successful as a tool for overcoming driver resistance to being monitored—especially when drivers have personal use privileges with the vehicle, and don't want to be tracked on non-business hours.
Some of our customers have used the app for gamification and friendly "best driver" competitions, and weekly performance reports to drivers, with rewards for excellent results.
The Mentor app is a good choice if you don't have the budget for a full telematics program. Or if you want to get started with telematics and fleet tracking without investing in in-vehicle technology.
Final thoughts
To continue to remain competitive and profitable, it's beneficial to adopt fleet tracking technology such as the ones we've outlined above. Telematics and other tracking systems are improving every year and the information they offer businesses is invaluable. Don't hesitate to reach out to us at Foss National with any questions about leveraging data to run a more profitable fleet.
Get to Know the Author
Dave is a highly motivated, innovative and results-oriented sales executive. He is passionate about coaching and sustaining high-performance teams that enhance the customer experience and achieve business objectives.
He knows the fleet business from the ground up with over two decades of fleet management experience. He has held several senior management roles overseeing new business development, customer satisfaction, account management and operations.
Dave maintains a keen aptitude for continually assessing and adapting to the needs of clients.
Meet our team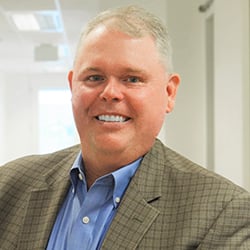 Get the latest fleet management news