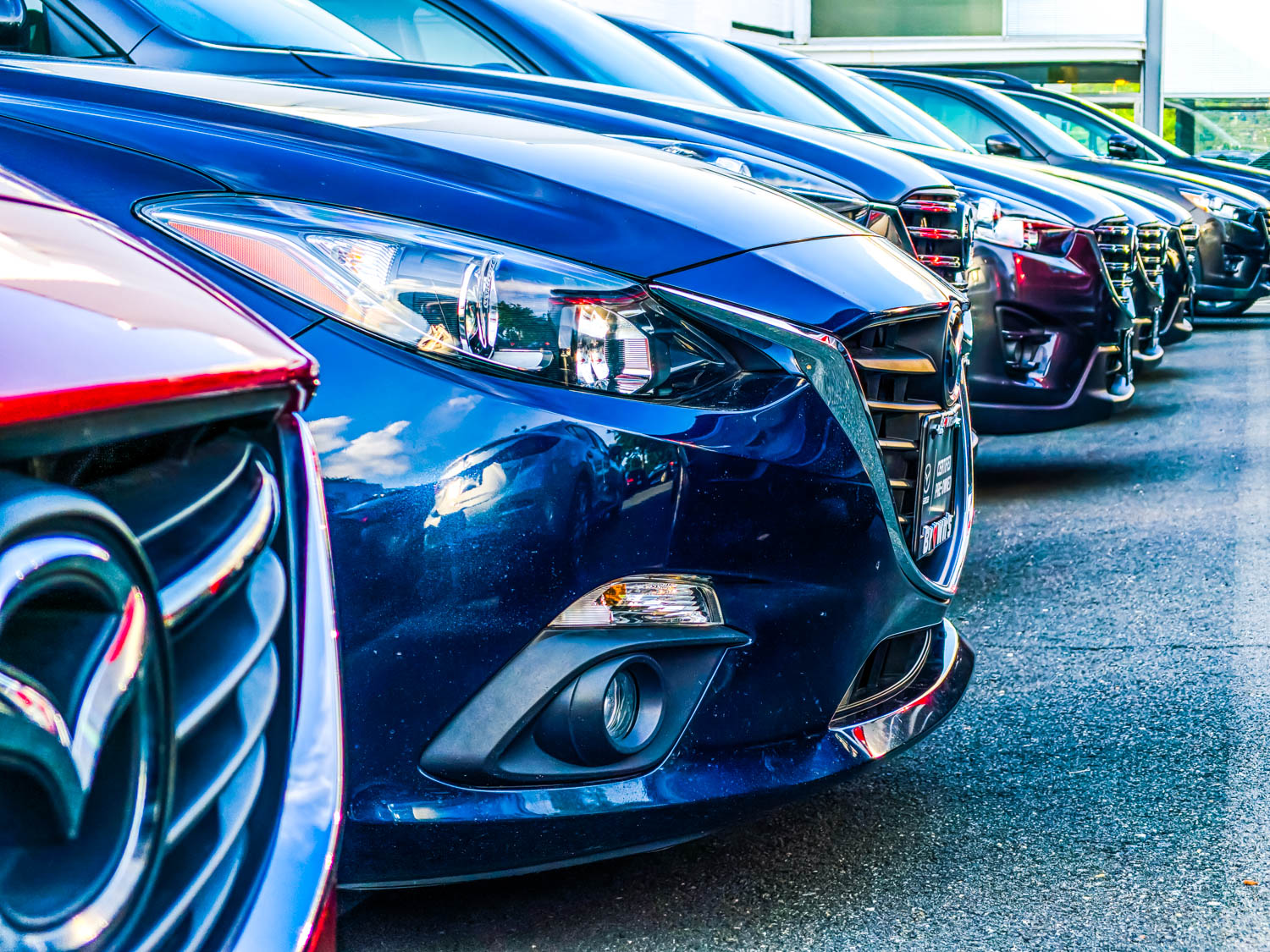 What's the most important thing fleet managers should know about vehicle procurement?
Ask that question to different people, and you may get many different answers. While it's true there's a lot to consider in the vehicle ordering stage, the process doesn't need to be overly complicated.
The best way to ensure you have all your bases covered is to create a well-thought-out, strategy. You can use these tips to guide your vehicle sourcing efforts going forward.
Often, some of the issues fleet managers encounter when vehicle ownership costs rise stem from a lack of planning during the ordering process.
So whether you are ordering vehicles to upgrade fleet quality or to increase fleet size, developing a vehicle procurement strategy will greatly benefit you in the long run.
A strategy will help you source the right vehicle for your business' needs, lower your total cost of ownership, and quite possibly increase your vehicles' residual value when it comes time to move them out of your fleet.
VEHICLE PROCUREMENT STRATEGY: WHAT EACH FLEET MANAGER NEEDS TO CONSIDER
In answering the three questions below, you will be on course to developing a solid procurement plan. This will save you time, headaches, and money later on.
You may also find it helpful to involve other people from within and outside your organization. Key people such as drivers and financial experts can provide valuable insight as you build out your strategy.
They can also help address issues that might otherwise be overlooked. Finally, exploring all sides of the situation ensures you have the most accurate and actionable strategy moving forward.
Let's get started!
What is each vehicle's purpose?
The best place to start is to consider what the right type of vehicle for your business is. Sourcing the wrong type of vehicle is costly but can be avoided with proper planning.
Similarly, ensure you source the right amount of vehicles for your needs. There's no need to buy eight new vehicles if your business really only needs five.
No fleet manager wants empty vehicles sitting in their lots.
The next step is to speak directly to your drivers. A mistake that many fleet managers make is not getting drivers' input during the procurement process.
Drivers are the ones who spend the most time in the vehicle, and they are the ones that will suffer most if the vehicle is not right for the job.
So, we always recommend that fleet managers involve their drivers during the planning phase, in order to get their insight about what vehicles and outfitting needed.
If you don't do this, you may end up sourcing the wrong type of vehicle with improper outfitting options.
Ask yourself and your drivers:
What is the vehicle's purpose?
What job is it meant to perform?
For example, many fleet vehicles need to be outfitted in some way. Can you find vehicles that already have the outfit that you need in place?
If not, calculate how much it will cost to make outfitting adjustments after you buy the vehicle. This can help save you time and money down the line.
(Related Post: 4 Fleet Vehicle Upfitting Strategies for a Better Equipped Fleet)
What's the projected total cost of ownership?
In order to source the best vehicles for your needs, you'll also need to consider the total cost of ownership (TCO) as part of your vehicle procurement strategy.
Here are some of the elements involved in TCO:
Depreciation
All vehicles depreciate the moment you acquire them. A study done by LeasePlan found that vehicle depreciation accounts for around 45% of total cost of ownership.
One option is to source new vehicles and keep them for longer, ensuring to do routine maintenance to keep them in good shape. Or you could source a used vehicle, and replace it often enough to avoid costly repairs.
(Read more: These Experts Share How to Better Cycle Your Fleet [Interview])
Fuel Costs
The same LeasePlan study found that fuel costs ate up the next largest portion of the TCO (23%). One solution would be to source hybrid vehicles or vehicles with better fuel efficiency.
In addition, a fleet management card can help you prevent fuel fraud, as well as fuel-wasting habits like abrupt starts and idling.
Insurance
As fleet managers know, different types of vehicles have different insurance needs. For example, in Canada, the cheapest cars to insure are the Volkswagen Jetta and Volkswagen Golf. Trucks and vans cost more to insure than cars, as the damage they can potentially cause in accidents is greater.
In addition, all of the provinces have different insurance rates, which need to be taken into account when you source fleet vehicles.
Leasing vs. buying: which is better?
Each business is unique, so whether you decide to lease or buy depends on your individual business. When developing your vehicle procurement strategy, ensuring you make the best choice will have an effect on your bottom line.
If you choose to buy your vehicles, you'll need to use capital to pay for them. You can get capital by taking the cash from your bank account or acquiring a loan.
You need to consider:
if the cash from your bank account has a better use in other aspects of the business
if you borrow money from the bank for vehicles, it will reduce your ability to borrow for other business issues
Leasing is a monthly operating expense and will not affect your borrowing ability.
Some benefits of buying:
Avoid lease administrative costs and markups
Individually reselling vehicles will result in a lower net depreciation than reselling them through a lessor
Some benefits of leasing:
Provides more flexibility when you want to replace your vehicles
'Operating lease' payments fall under expenses on income tax returns, and so can count as deductions
Provides even payments throughout the lease term, helping businesses predict their cash flows
The lessor takes care of the ordering, delivery, and resale of the vehicles, taking those responsibilities off the fleet manager's plate
Working with a fleet management company gives you contact with skilled buyers who have long-term relationships with vehicle manufacturers.
This helps you get:
volume pricing on vehicles
manufacturer incentives and rebates
lower cost vehicles with better financing terms
Takeaways
To boost your business' bottom line, it's important to be very strategic in the vehicle procurement stage.
Taking the extra time, and doing more research beforehand, will pay off when you lower your total cost of ownership and increase your fleet's residual value.
Before you source new vehicles, speak to drivers so you understand their needs.
In addition, find out how much things like vehicle depreciation are likely to cost you during the ownership phase.
Finally, decide whether you should lease or buy your vehicles; the best choice for you depends on your unique business needs.
Use these insights to take action today and start creating your own procurement strategy. Your business bank account will thank you.
Learning how to maximize vehicle resell value starts in the procurement stage. Get expert tips and plan ahead with our free white paper below.
Get the latest fleet management news