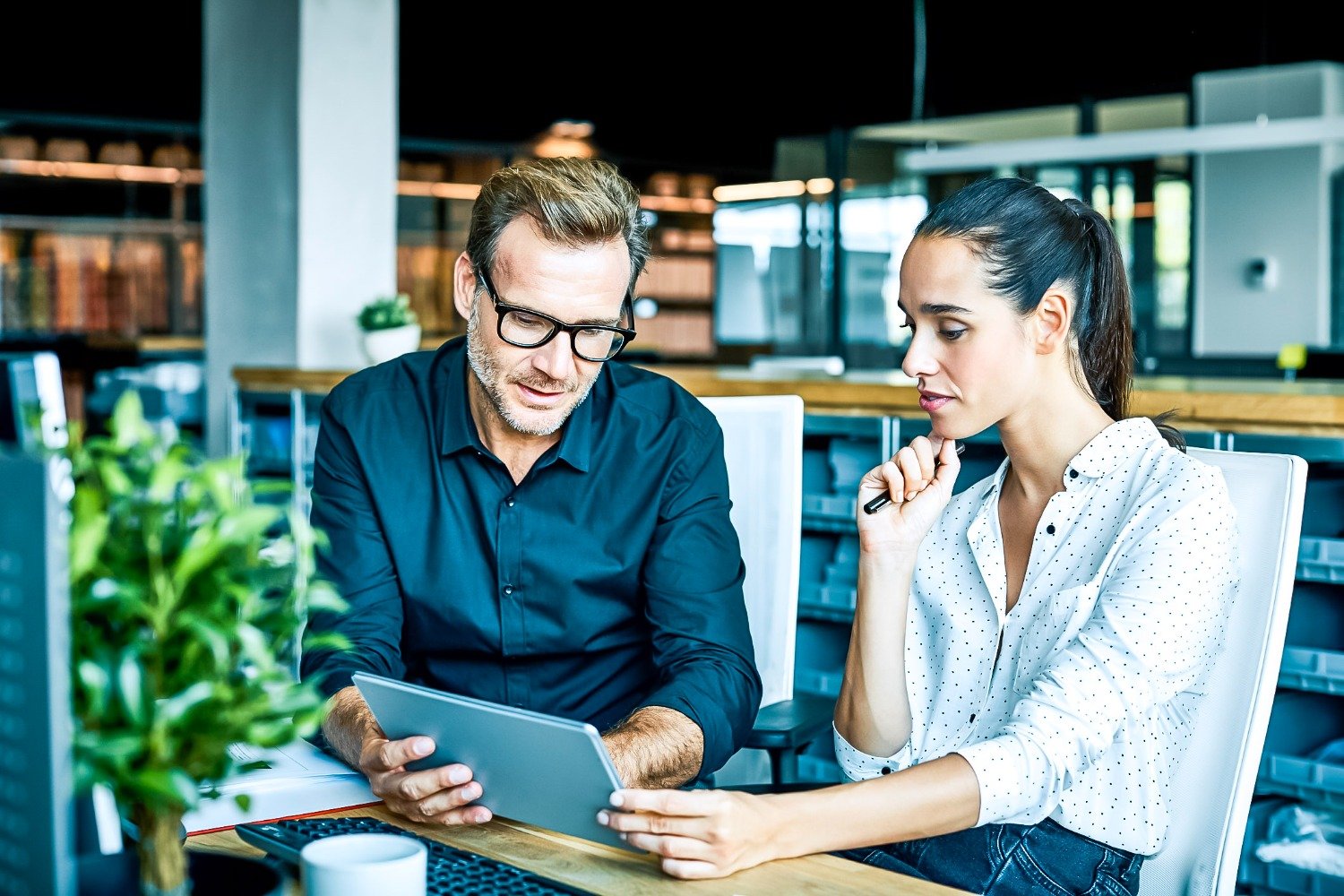 With summer just around the corner, you, as a business owner or fleet manager, are gearing up for what promises to be your most active season yet. Your primary objective is clear: to enhance operations and increase productivity, all while keeping costs as low as possible. However, in today's economy, characterized by inflation and ever-growing expenses, finding effective solutions to maintain profitability has become a critical challenge.
This is where outsourcing your fleet management services can make a significant difference. By partnering with a trusted fleet management company, you can tap into a cost-effective solution that not only saves you money but also provides you with the peace of mind you need.
In this blog post, we will explore how working with a fleet management company can deliver a solid return on investment and help you navigate the challenges of the current economy with ease.
5 Cost-Saving Reasons to Work with a Fleet Management Company
1. Spend less time and money on vehicle acquisition
Because of the vehicle and parts shortages, finding a vehicle these days is not as easy as it used to be.
Not only that—the vehicles you can find are often far more expensive because of low supply and high demand. If your company doesn't have a dedicated fleet department, your staff will be forced to take time away from other duties in order to find the vehicles you need.
A fleet management company will take the task of finding vehicles off your plate so you can focus on your business.
Through timely factory ordering, an FMC will help you order the vehicles you need directly from the manufacturers at a reasonable price. You'll have a better chance at getting the vehicles and specs that you need, without any unnecessary and costly add-ons. FMCs can also leverage relationships with dealerships to locate vehicles if needed.
Using commercial leases as a tool, an FMC will then spread your acquisition costs out of the course of the lease period, freeing up capital for your company. Commercial (open-end) leases are often more cost-effective than purchasing your vehicles outright.
(Learn more in Should You Lease or Buy a Car for Your Business?)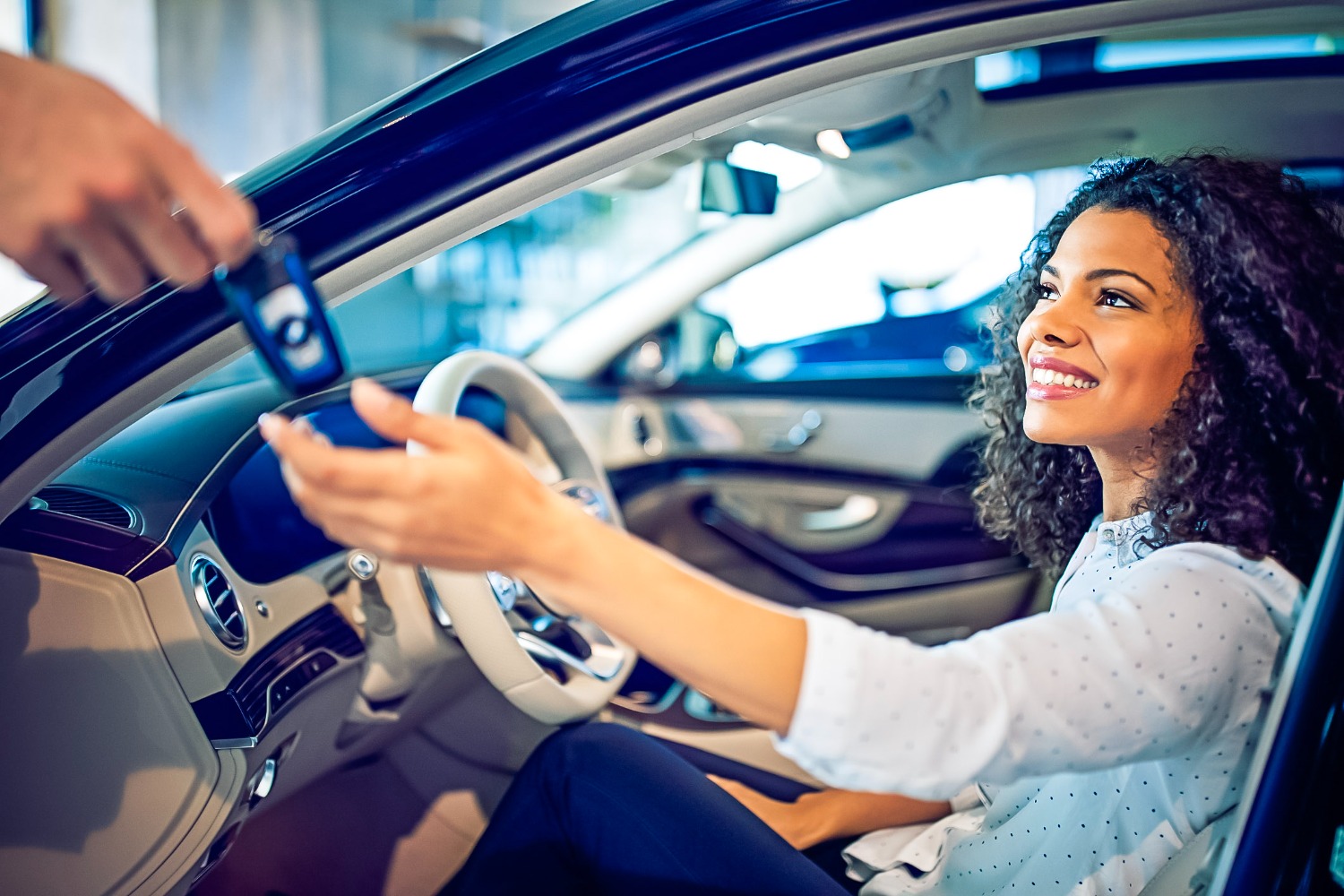 2. Ensure the right upfit—the first time around
The right vehicle upfit allows your drivers to do their jobs more efficiently.
A fleet management company handles the upfitting for you, and even facilitates communication between senior management and drivers. The result is a smoother upfitting process that everyone is happy with.
How does this translate to cost savings? Smart upfitting will help you:
reduce driver turnover
help drivers be more efficient
reduce the likelihood of having to re-do the upfit because it doesn't meet driver requirements
As your business grows and changes, the purpose of your vehicles might evolve as well. A fleet management company will make sure your fleet is keeping pace with your business and job duties by making upfitting improvements when necessary.
(Related post: 4 Upfitting Strategies for a Better Equipped Fleet)
3. Manage your fuel and maintenance costs with effective fleet solutions
Fleet management companies provide fleet cards that allow you to streamline and reduce your fuel and maintenance costs. Your drivers can use the same card for all fuel and maintenance purchases at an extensive nationwide network of vendors.
This allows drivers to choose the lowest priced fuel in the area, rather than being chained to a specific vendor. The card also has controls that will flag suspicious fuel purchases, which helps reduce fraud.
A fleet card will provide drivers with preventative maintenance alerts, which helps ensure vehicle upkeep. When drivers bring vehicles in for maintenance, you can set the card with a cost limit to prevent large unauthorized purchases. The maintenance shop will also need to consult with your fleet management company before beginning certain repairs, to ensure they're really necessary. This ensures your vehicles only receive maintenance work that they truly need.
(Learn more about our fleet card solution.)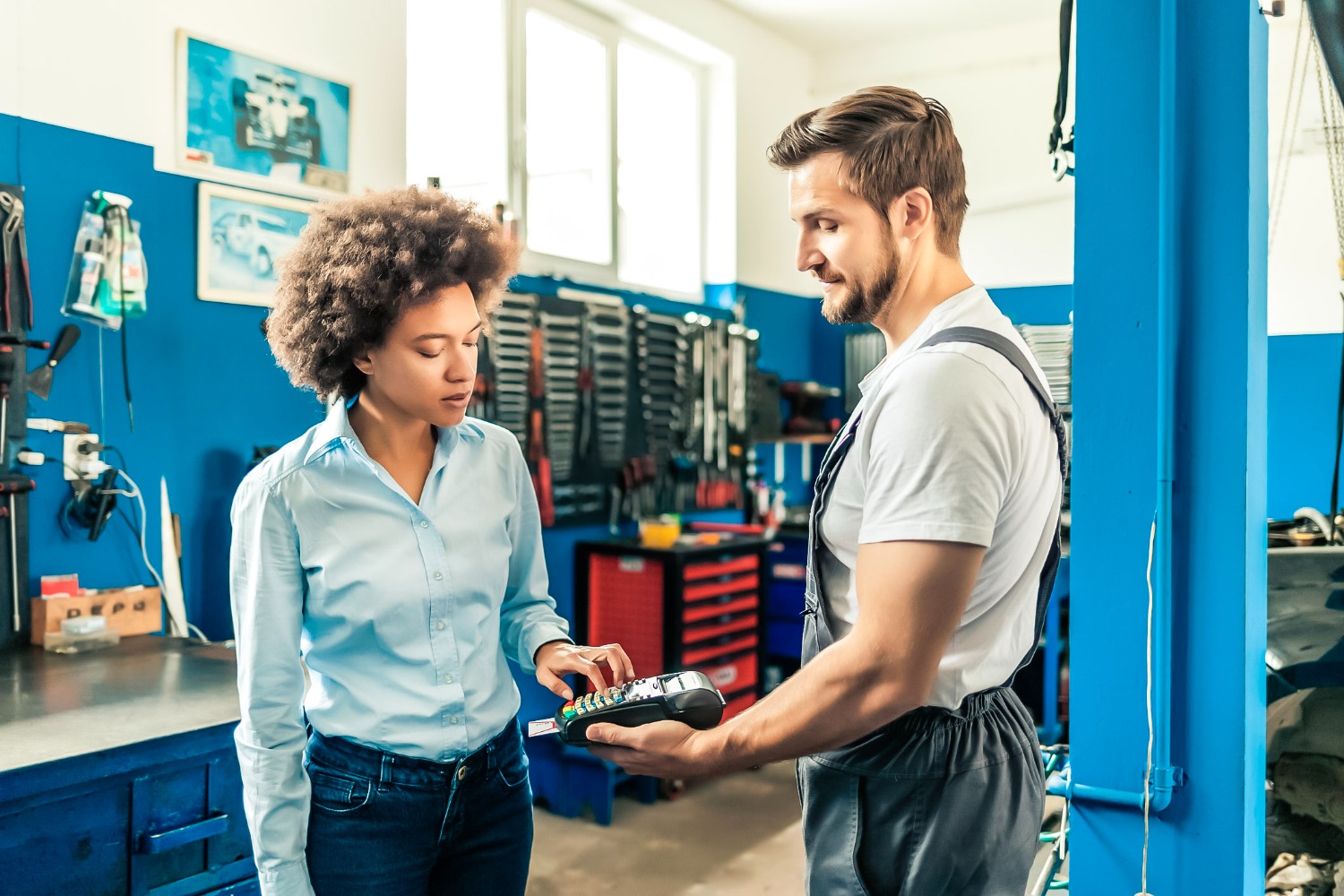 4. Spend less time on fleet administration
As the saying goes, time is money. Time spent on fleet admin tasks is costly and takes focus away from other (potentially more profitable) business activities.
In receiving fleet management services, you'll significantly reduce the time you need to spend on fleet administration. You can outsource a variety of administration tasks to an FMC, depending on your needs.
An FMC-provided fleet card program is a great tool to reduce the time spent on fleet admin. A fleet card consolidates all fuel and maintenance purchases into one monthly invoice for your review. This vastly reduces the time you spend on reviewing and reconciling driver purchases from across your fleet.
5. Enjoy higher resale values on your vehicles
Some companies keep vehicles in their fleets until they're too run-down to operate anymore. The truth is, this tactic costs you more money in the long run than cycling vehicles out of your fleet every 4-5 years.
A fleet management company will have your vehicles' resale values top of mind throughout their lifetime in your fleet.
By using proper life cycling strategies, focusing on preventative maintenance, adopting fleet telematics to reduce damaging driving behaviours, an FMC will ensure the highest possible vehicle value at the end of a lease term.
When it comes time to remove vehicles from your fleet, an FMC will leverage industry connections and years of experience to earn a higher resale price at auction and a faster turnaround.
When it comes to vehicle remarketing we work together with our trusted partner ADESA, Canada's leader in wholesale auto auctions, to help you resell your vehicles faster and get more value, even for high-mileage vehicles.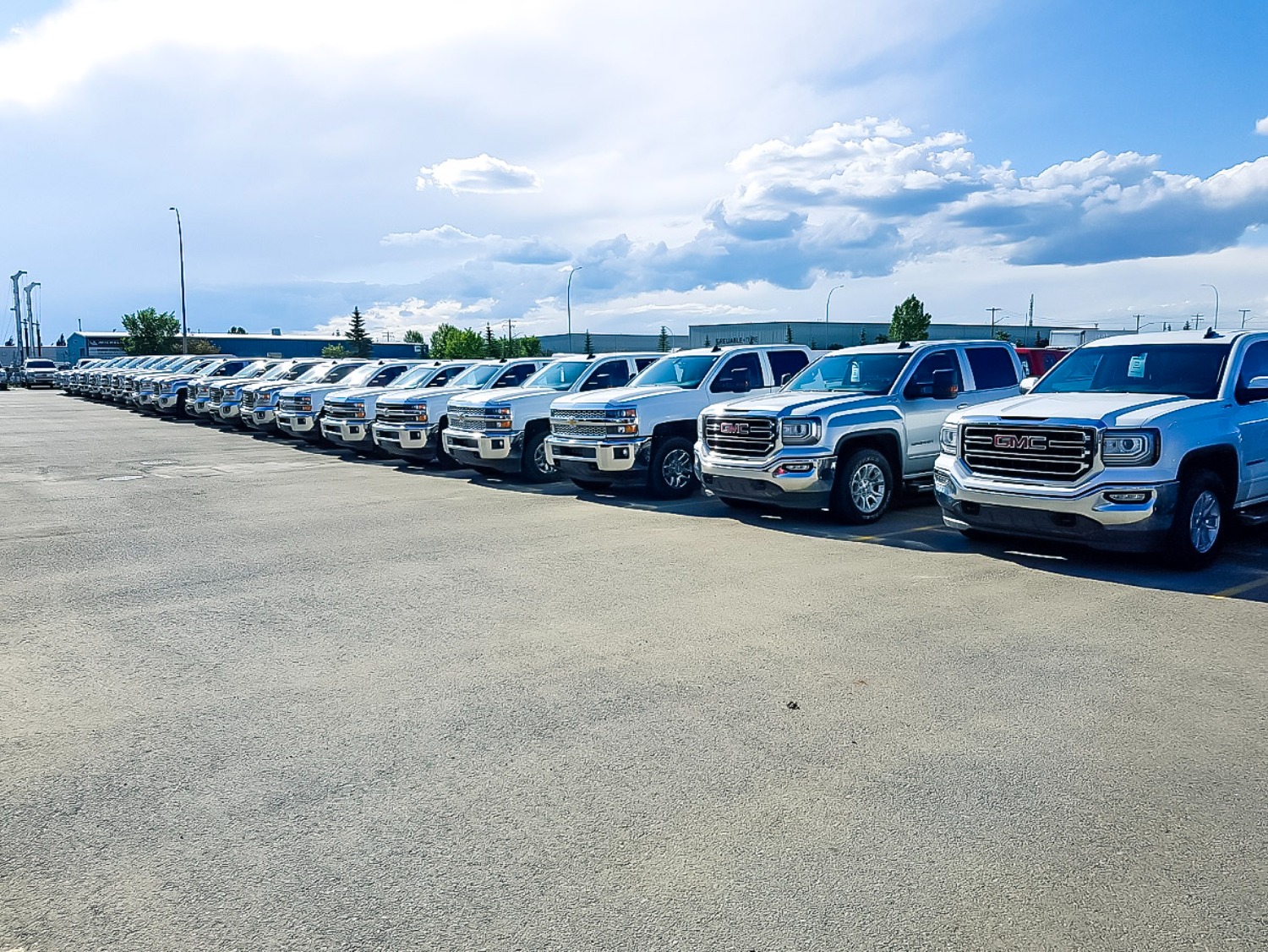 Takeaways
Fleet management companies (FMCs) are essential partners in helping you reduce your overall fleet costs. Whether you outsource your fleet completely or just receive support in challenging areas, you benefit. FMCs have the expertise, systems, and programs to keep your costs low while making your life easier, from vehicle acquisition all the way through to resale.
Next step
Learn how you can cover your spontaneous and short-term vehicle demand with flexible short-term leasing options.
Get to Know the Author
Hussain Dhanani has worked in the fleet management industry for 15+ years. He started working in the industry as a Client Service Representative in 2006 and now enjoys his current role as Regional Director, Western Canada. Hussain has a passion for people and enjoys being able to help companies achieve their fleet management goals. When Hussain is not working, he is most likely planning his next trip to a new country.
Meet our team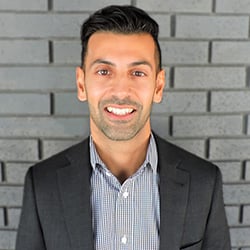 Get the latest fleet management news