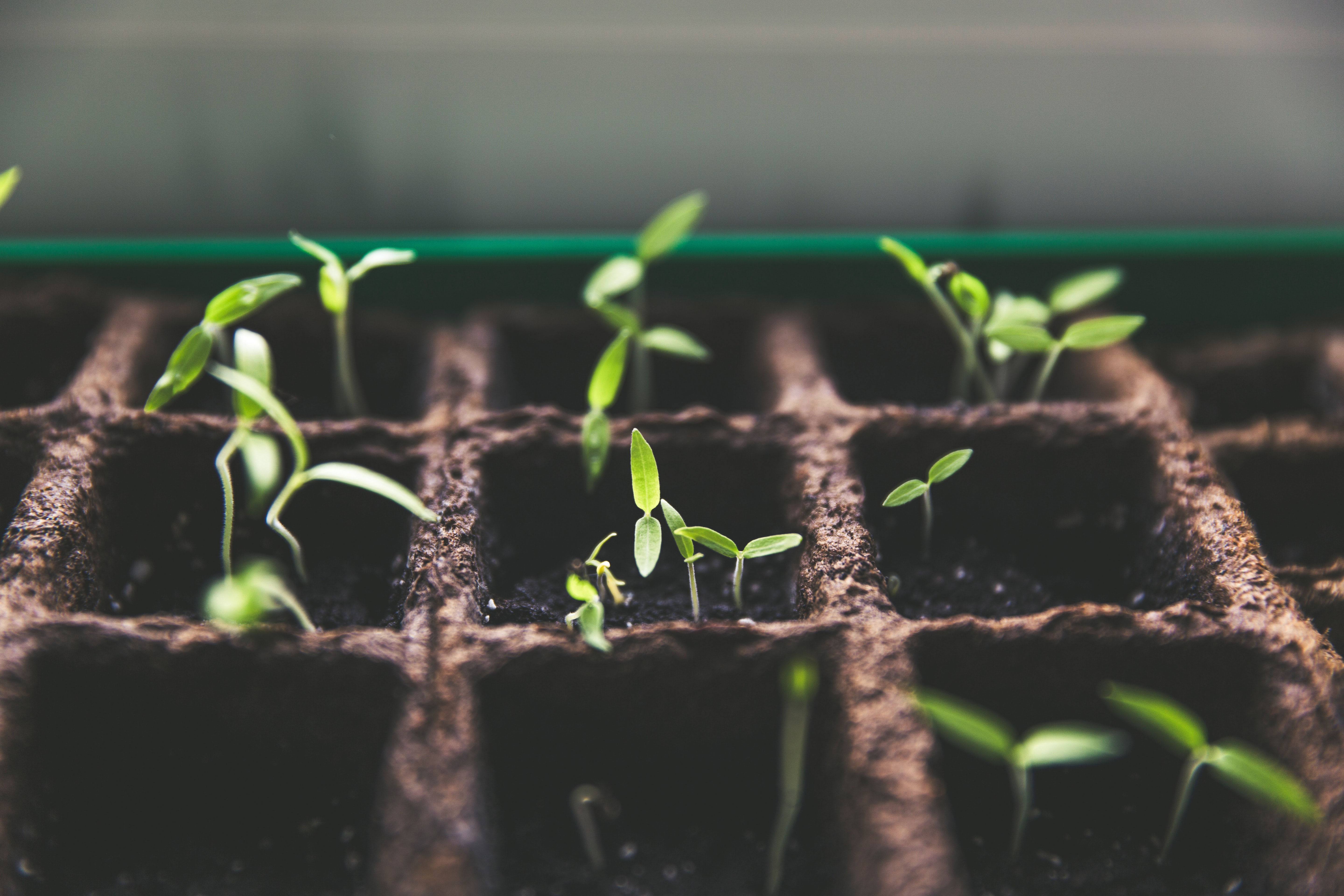 For everyone who runs a fleet, reducing costs is always a goal. However, with so many variables—like purchase price and fuel and maintenance costs—it can be challenging to measure exactly where the greatest savings are.
To truly save money, you often need to take a long-term view. That's why it's so important to invest in your fleet today, in order to save over time.
In this blog, you'll learn four areas where you can improve your long-term fleet ROI significantly.
1. Lease, don't purchase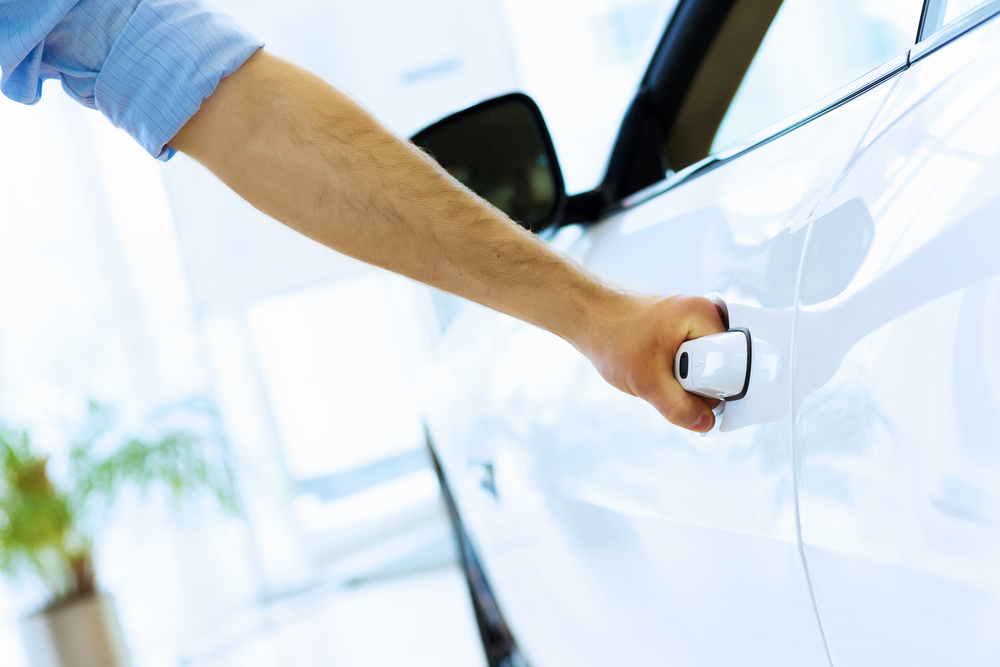 Many companies purchase their vehicles outright because they feel leases are expensive and inflexible. But this actually ties up capital that could be better used elsewhere.
And there's a very important distinction between a retail lease and a commercial open-ended lease.
Retail leases are often closed-end and rigid. There are fixed lease lengths and penalties for early cancellation. Sometimes the details are overwhelming and a pain to properly understand.
Commercial leases are specifically for commercial business use. They're open-ended, with no fixed lengths and no penalties if you need to get out. At the end of the term, your business owns the equity in the vehicle—and you can even extend the lease if you need to.
With an open-ended lease, you can distribute each vehicle's cost over its entire life cycle. So you won't need to lose your capital and affect your cash flow at the time of purchase.
Most often, commercial leasing ends up being the less expensive option—especially if you have a fleet management partner. A fleet management company (FMC) can minimize acquisition costs, maximize resale values, and help you save on operational costs.
In the end, your total cost of ownership (TCO) can be greatly reduced.
Learn more in: Open End vs Closed End Lease: Which Is Best for Your Business?
2. Partner with an expert for acquisition and replacement
Have you always purchased your fleet vehicles yourself? It can be daunting to hand that task over, but there are real savings to be had.
An FMC has in-depth expertise in the commercial vehicle market. At Foss, we have the buying power and long-standing relationships with car-makers and buyers to ensure our clients get the best possible ROI.
For example, we recently developed an acquisition and replacement strategy for a client that consolidated their fleet with a single manufacturer. We saved them over $3,800 per vehicle, over each vehicle's lifespan.
An FMC will also provide strategic guidance on the timing of vehicle acquisition and resale markets. This ensures you buy and sell vehicles at the best times, which helps reduce your overall cost of ownership.
For example, perhaps your company's CapEx budget approvals come at the end of the year—but the best time to order vehicles is actually September. So if you can't order your vehicles until December or the new year, you'll end up paying more, and you'll have to wait longer to get them.
But an FMC will help you plan so that vehicles arrive before their required start date. It's all about using your budget effectively and an expert will consider the many influences on your business.
Additionally, there's more to fleet acquisition than simply finding the lowest initial purchase cost. There's also the matter of options and extras that many fleet vehicles need.
Your fleet management partner can help you design and select the upfitting, load bearing, tires, engine, and other requirements to ensure that your vehicles are fit for their task—not under-equipped or over-equipped.
Read more: These Experts Share How to Better Cycle Your Fleet.
3. Maximize resale value by reconditioning your vehicles

Many people are hesitant to invest in a vehicle they're getting rid of. But when it comes time to sell, the price you receive is critical to your overall ROI.
At auction, reconditioned vehicles nearly always command a higher price. That higher resale price reduces your overall cost of ownership. The resale price is just as important as the initial purchase price when it comes to TCO.
We've seen it again and again: dollars spent on reconditioning are repaid, and then some. But some repairs pay back more than others. Your fleet management partner can advise you on what to fix and what to leave.
Learn more in 4 Steps to Selling Fleet Vehicles for Maximum Returns.
4. Use a fleet card to reduce fuel and maintenance costs
Often, companies are reluctant to invest in a fleet card, because it appears as though they're getting a great deal with a vendor-specific gas card. But what might seem like a great deal is likely costing your company in other areas.
A vendor-specific gas card gives you very little fraud protection, because there's no way to monitor if drivers are buying more gas than their vehicle needs. And you'd be surprised how often fuel purchases exceed the fuel capacity of a vehicle.
Additionally, with a gas card, drivers only have a single vendor where they can purchase gas. This can lead to unnecessary downtime and higher costs. For example, if your driver has to go fifteen minutes out of their way to find the right gas station, that fuel could cost you an extra $20—a cost you won't be able to track.
On the other hand, a fleet card provides security, purchase tracking, and record keeping that cut fraud. It also opens up an entire network of gas locations that drivers can use, so they don't ever have to go out of their way to refuel.
At Foss, our fleet card is tied into a fleet monitoring and reporting system that provides valuable data on your fleet usage. Information is king when it comes to improving fleet efficiencies.
Our system provides one central place to control all your vehicle costs, including maintenance, fuel, depreciation, and more. Drivers can track and report on the benefits they receive. You can see your true total cost of ownership. And even use the data to further improve your ROI.
Yes, time is money
To make a measurable improvement in your costs, it often takes an investment of time. We know how busy businesses are today, so choosing to invest time in exploring a different way of doing things isn't easy.
But this is essential if you want to keep discovering better—and more cost effective—ways of operating your fleet. The best way to really know if a new tactic will improve your ROI is to be open to exploring it.
We've seen it time and time again: the companies who invest the time and money into their fleet, and take the long term view, always achieve the highest cost savings and the highest returns. The way we see it, you can't afford not to.
Get to Know the Author
Basil is a seasoned, results-oriented executive possessing North American and European experience. He has held senior management roles for over 10 years, gaining experience in sales, marketing, business development and fleet operations.
As Managing Director at Foss, he is passionate about changing the way we look at fleet management, mobility, green initiatives, and automotive trends. He takes great pleasure in working closely with the Foss team and helps those around him to grow and evolve within the company.
Basil maintains the same enthusiasm and energy in his personal life. He spends as much time as possible with his wife and two young boys. Any other spare time he finds he is out on his bike, golfing, traveling, and exploring.
Meet our team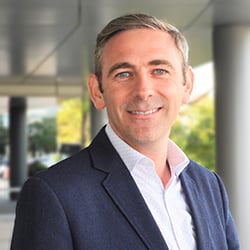 Get the latest fleet management news