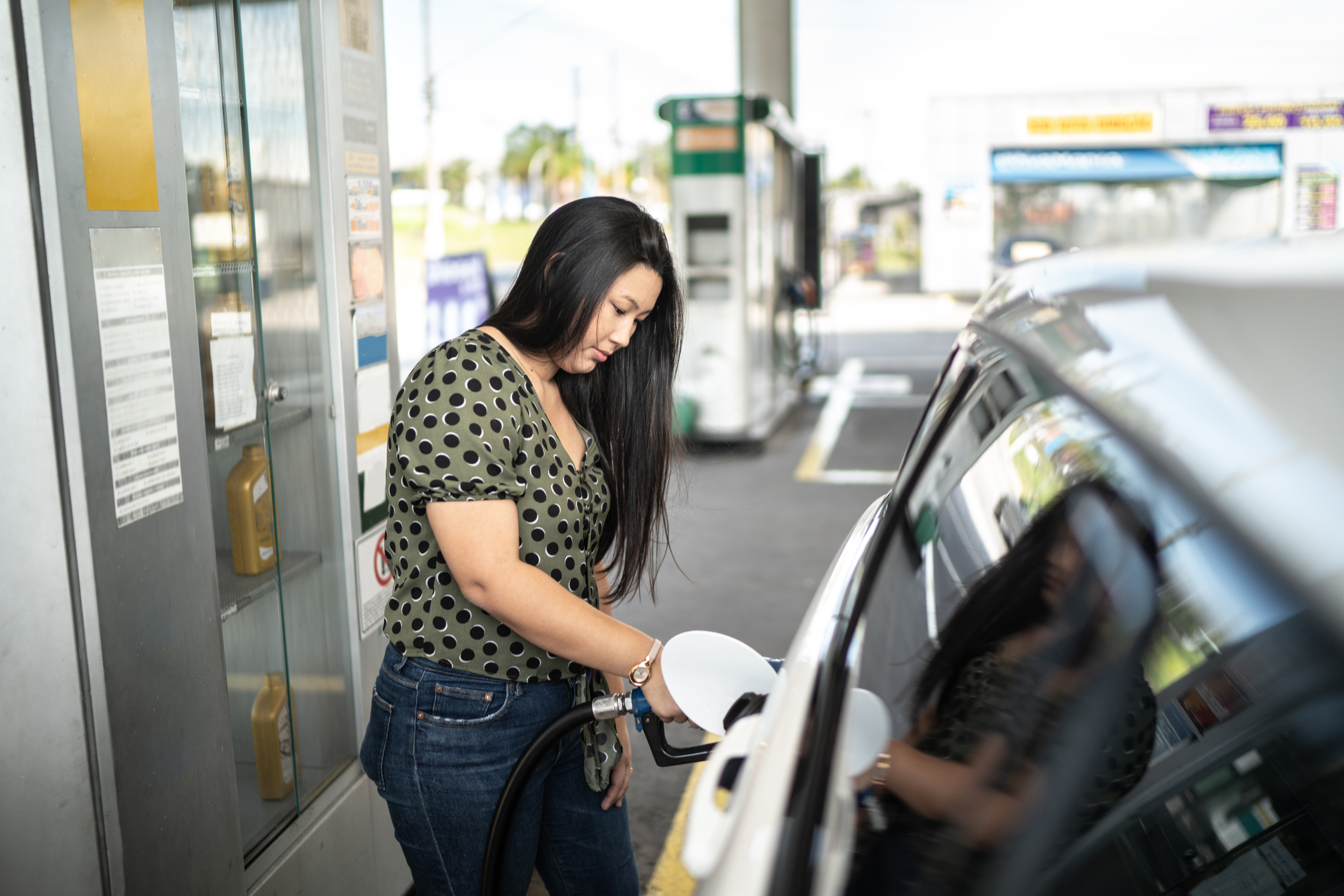 If you're looking to reduce fuel costs, you're in the right place. With fuel prices rising around the country, it's more important than ever to reduce costs where you can.


The good news is, there are several actions you can take to improve your fleet's overall fuel efficiency. In this blog, we'll share five of our best strategies to reduce fleet fuel costs.

Key takeaways:
Systematically improve driver behaviour

Focus on sustainability by operating zero-emission vehicles

Save money on fuel using fleet cards

Focus on preventive maintenance and keep tires properly inflated

Plan better routes
Download our guide for details on how a fleet card allows you to closely track and reduce your fuel and maintenance costs> >
Nationwide Fuel Prices In Canada [Infographic]
We recently analyzed fuel price data from across Canada and found out that average fuel prices vary significantly between provinces:
Alberta has the lowest fuel prices in Canada, averaging 139.2 cents per litre.
British Columbia has the highest fuel prices in Canada, with an average of 187.8 cents per litre, followed by Atlantic provinces.
Fuel prices in other provinces range from 154.3 cents per litre in Saskatchewan to 173.90 cents per litre in Newfoundland and Labrador.
Click here to enlarge
While there's nothing you can do about fuel prices across Canada, there are proven strategies you can implement to take better control of your costs.
How to Reduce Fuel Costs and Improve Fuel Efficiency
1. Systematically improve driver behaviour
How drivers act on the road dramatically impacts your fuel expense. Abrupt acceleration and deceleration, speeding, idling, and harsh turns lower a vehicle's fuel efficiency. In fact, according to Natural Resources Canada, these types of behaviours can increase your fuel consumption by 25%!
So what can you do about it?
The best approach involves both driver monitoring and ongoing driver training. Several options for monitoring driver behaviour include telematics systems and smartphone apps, like eDriving's mentor app. Both will provide you with data on how your employees are really behaving on the road, so you can better manage your risks and target areas for improvement.
Company-wide driving policy in combination with regularly generated driver abstract reports, can also help reduce fuel consumption. A driver abstract is a governmental report that documents a person's driving history. If you don't check these reports regularly, you won't know if your employees are driving unsatisfactorily. Poor drivers are costly, but that doesn't mean they're bad employees. They just need some guidance.
Driver training programs are an essential investment to manage your liability risk and your vehicle health. Combining online and behind-the-wheel training will provide the most well-rounded approach to addressing problematic driving behaviours that waste fuel and put your fleet at risk. Learn more about driver safety training programs.
2. Focus on sustainability by operating zero-emission vehicles
More than ever, companies focus on sustainability in their fleet operations. Being strategic in vehicle selection and cycling are two ways to improve your fleet sustainability and lower fuel costs.
With vehicle leasing, you can cycle vehicles out of your fleet every few years to bring in newer, more fuel-efficient models. If you purchase your vehicles, you may be tempted to run them for longer, and their fuel efficiency will only decrease over time.
Depending on your fleet requirements, hybrids may be a great option. Several hybrid options are on the market today, and some plug-in hybrids can drive for nearly 100 kilometres before using any gas. Electric vehicle technology is advancing rapidly, with some models now able to travel over 800 km on a single charge, such as the 2023 Lucid Air.
EVs and other zero-emissions vehicles are the future, but they might not be quite ready for fleets yet, depending on your location and requirements. The technology and infrastructure take a few more years to mature. However, fleet managers should incorporate several EVs or other zero-emissions vehicles into their fleet to assess the technology and develop company protocols.
We've been conducting a pilot program since 2022, which evaluates vehicles suitable for sales or executive fleets. 15% of our company car drivers are participating in this program, using a mix of battery-electric and plug-in hybrid electric vehicles. Thanks to this program, we collect first-hand information needed to utilize EVs successfully.
Read: Electric Fleet Vehicles: One-Year Update On The Foss EV Pilot Program
3. Save money on fuel using fleet cards
While you can't reduce the cost of fuel, choosing the lowest-priced fuel available is the next best thing.
If your drivers use a vendor-specific fuel card, they'll be locked into a single retailer with no possibility of exploring other (potentially lower-cost) options. The good news is that fleet cards are accepted by a wide range of fuel vendors, allowing drivers to locate retailers with the lowest prices quickly. At Foss, our fleet card is accepted at 98% of fuel stations across Canada. The Gas Buddy app, which has a database of gas prices for locations across Canada, is also a great tool to help drivers locate the lowest prices.
Fleet fuel cards also come with built-in spending controls and fraud protection. These features help lower fuel costs by preventing unauthorized purchases and fuel fraud.
Finally, a fleet card program will reduce your administrative costs. The system consolidates all fuel purchases from each employee into a single monthly invoice for you to sign off on. Your days of tracking and reconciling invoices will be over!
Read: How to Optimize Fleet Fuel Tracking in 2023
4. Focus on preventive maintenance and keep tires properly inflated
Did you know tires have a significant impact on fuel consumption? Choosing the best ones is vital to lowering fuel costs.
A great option is low-rolling-resistance tires, which are designed to help improve fuel efficiency. Make sure also to swap out your winter tires in the warmer months. The extra grip and traction of winter tires mean vehicles use more gas.
Don't forget to check tire pressure regularly. Under-inflated tires make it harder for drivers to accelerate, so they'll end up using more gas. According to Goodyear, under-inflated tires lower vehicle gas mileage by 0.3% for every 1 PSI drop in each one!
Regular preventive maintenance will also keep your fluids topped up and your engine healthy, both of which play a major role in fuel efficiency.
4. Plan better routes
The less time your employees spend driving around and idling in traffic, the less fuel they'll use.
GPS tracking software is the best way to plan your drivers' routes so that they travel to their destinations efficiently. They'll be able to avoid traffic jams, construction delays, and accidents that would otherwise waste both time and fuel.
GSP tracking is often a feature in fleet telematics systems, which provides further benefits for vehicle and driver monitoring. But if you're not ready to invest in GPS tracking software, you can start improving route planning by informing drivers about traffic apps like Waze. Just make sure they safely pull over before using them!
Conclusion
By taking a few small actions, you can make some significant changes. You'll see the most benefits when you apply all of these strategies together. Don't miss this opportunity to reduce fuel costs and improve your company's bottom line.
Next Step
Want to learn more about how you can reduce fleet costs? Download our guide below, which shows you how a fuel and maintenance card works and how it can lead to big savings for your business.
Get to Know the Author
Dominic Riolo is Foss National Leasing's Vendor Relations and Vehicle Maintenance Call Centre Manager. He has over 17+ years of experience in fleet. He is a licensed mechanic and has gone through the ranks starting in the remarketing department and until most recently, as a coach and trainer in the VMT call center.
Meet our team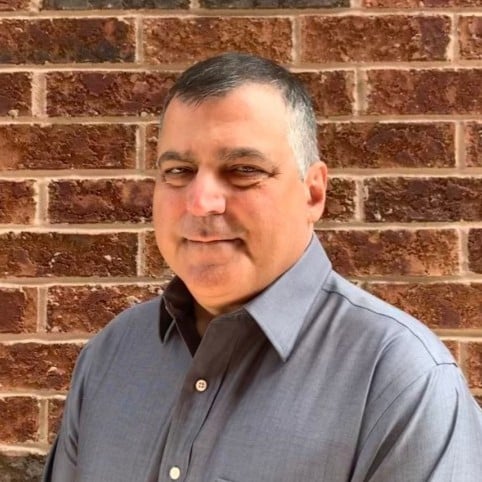 Get the latest fleet management news