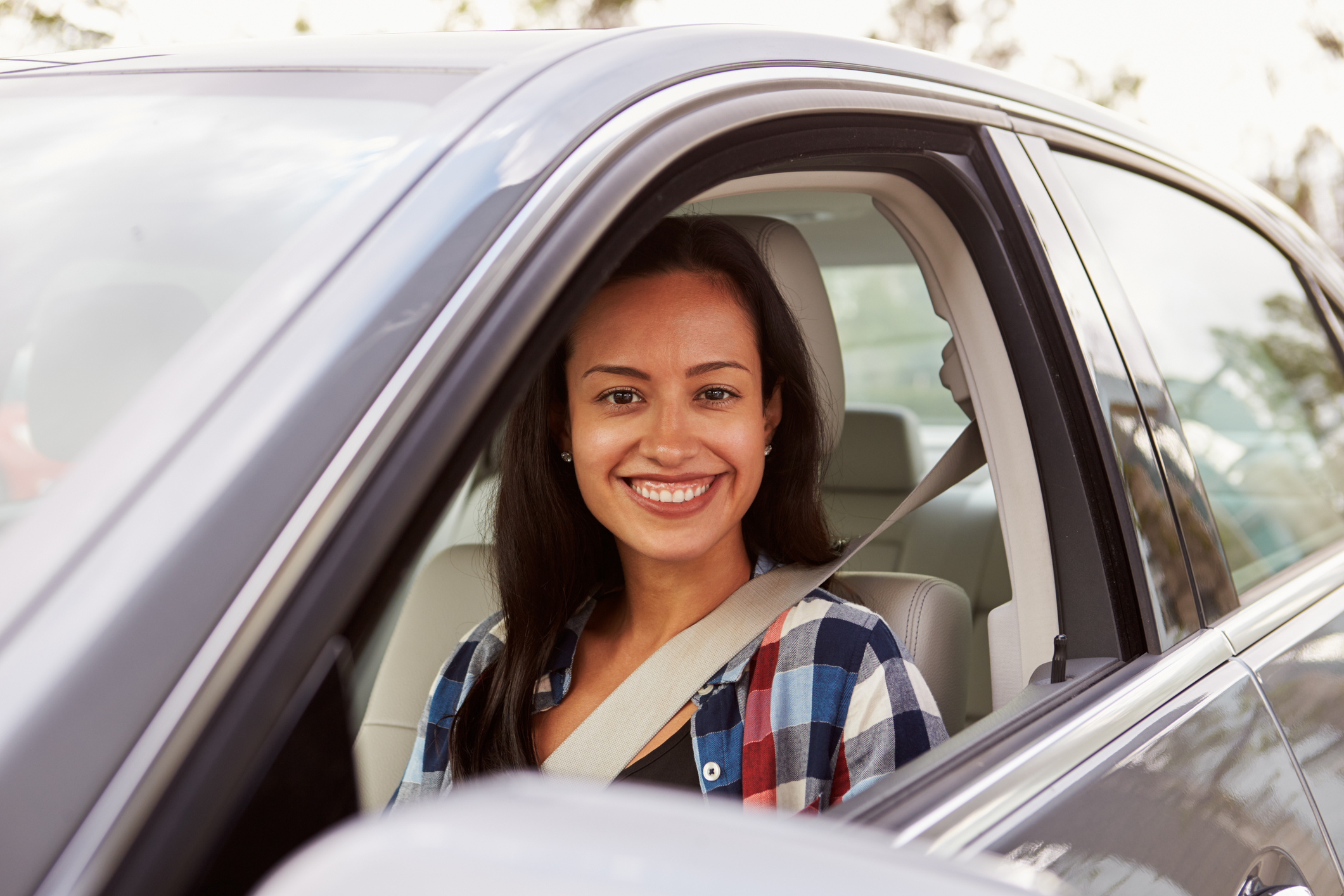 It goes without saying that Covid-19 has had a major impact on the fleet industry. Where companies used to be able to have different drivers and multiple employees in a vehicle, now that's all changed.
Fleets are forced to adapt to this reality in the most cost-effective way possible. In today's article, we'll help you address this through a simple upfit you can take to protect drivers, and the people they serve.
Keep Employees Safe With a Simple-to-Install Germ Barrier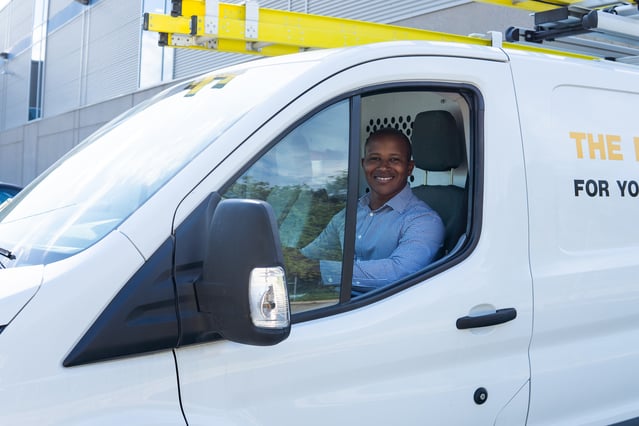 Rick Pilgrim of Ranger Design Inc.
Rick Pilgrim, one of our partners at Ranger Design Inc. recently shared a new product with us that will help fleets adapt to physical distancing and cleanliness regulations:
"As the vehicle market starts to open back up, our goal is to expand our line of equipment to meet the needs of fleet managers dealing with the 'new normal.' Our new ClearShield Germ Barrier does that by effectively separating the driver from the passenger."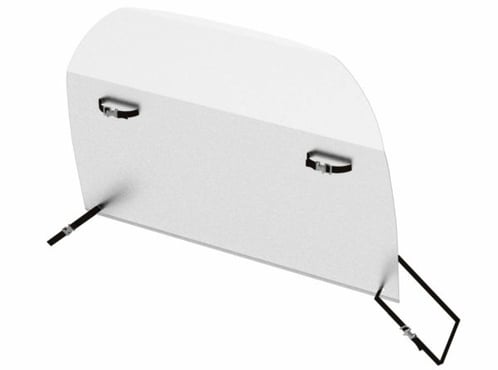 How does the Germ Barrier work?
Rick continues, "What's interesting about this product is how it's designed. It has straps that attach to the headrest on the passenger and driver seats. So it allows organizations to have two people in a vehicle—one in front and one in the back, so vehicles can carry passengers while reducing the contact between each row of seats."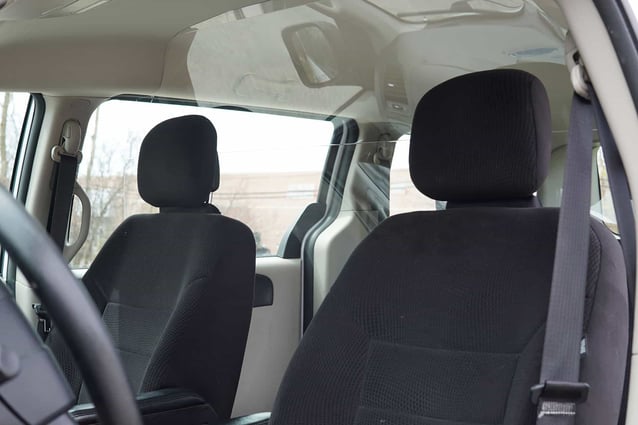 It's important to note that Ranger Design's Germ Barrier isn't a safety partition, so it's not designed to save a life in case of an accident. But it is extremely effective in protecting your drivers from the risks of Covid-19 and other airborne illnesses.
And it does so affordably and easily.
"We envision fleets retrofitting the Germ Barrier, buying a number of them and installing them themselves. It's a very simple 15-minute install," explains Rick. And as is typical for fleet-related purchases, there are volume discounts available for Germ Barrier purchases.
Which vehicles and industries is the Germ Barrier suited for?
This product is versatile and can be applied to a wide range of vehicles:
"If you think of a municipality, they might have everything from big trucks to cars that need a product like this. So we do have the ability to customize the product for any of those applications. It can also be used in different vehicles, so the germ barrier for the minivan can fit some models of pickup trucks and SUVs as well."
Rick points out that specific industries, like taxi services, construction, and municipalities can really benefit from this product as they're the ones who typically have more than one passenger in a vehicle.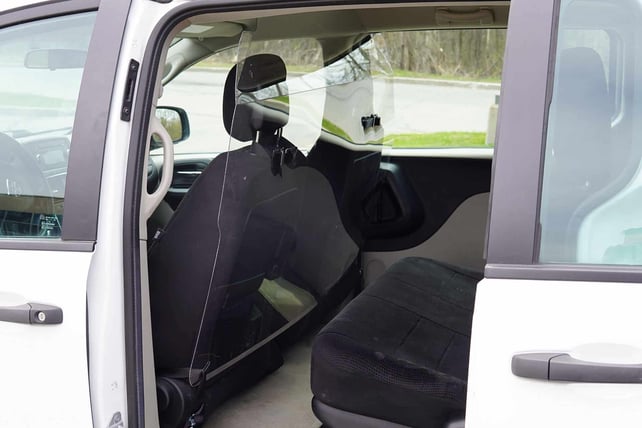 And as far as other driver safety considerations go, the Germ Barrier is completely transparent, so it won't create a blind spot for drivers. It allows full visibility to a driver's mirrors and side windows.
"It's also designed to avoid contact with deploying airbags, so we've taken that into consideration in the engineering," explains Rick.
Other offerings from Ranger Design to improve driver protection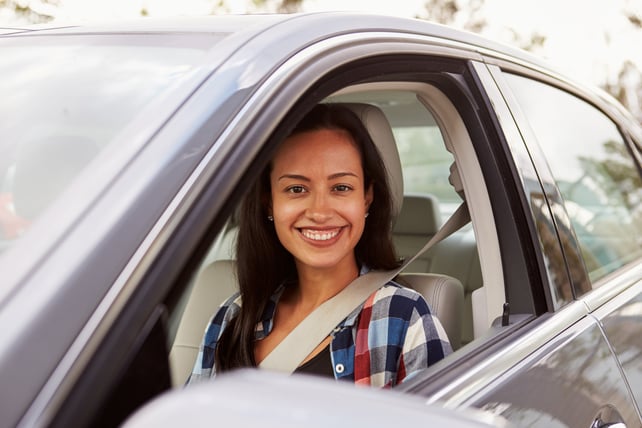 And in addition to the Germ Barrier, Ranger Design has been busy creating new products to help fleet drivers stay healthy:
"There's another part of this conversation which is, what fleets are doing in terms of the hand hygiene of their drivers throughout the day. So we've developed simple products to hold hand sanitizer, masks, and gloves, for the driver. Now, like never before, clients are expecting a certain level of hygiene from technicians, so we're here to help with that, too."
If you'd like to learn more about the Ranger Design's ClearShield Germ Barrier, reach out to your Foss National representative.
Get to Know the Author
John Blakely is one of Foss National Leasing's Account Manager for the Eastern Region. John has over 25 years of fleet experience, spanning all aspects of the business, including account management, strategic consulting, and operations. John brings experience and a strong commitment to excellence in service for his customers.
Meet our team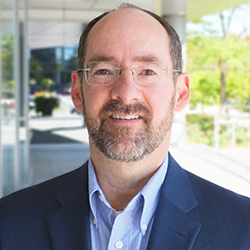 Get the latest fleet management news