We're excited to announce the release of our new and improved driver portal. Today, we'll share some of the portal's key features, and specifically, how they'll benefit drivers and fleet managers.
The new portal is the result of many hours spent working with clients to determine the best way to build upon the previous version. Our in-house programming team then supplemented these insights with additional research on usability and mobile reporting.
In the end, we built the portal to be more streamlined, easier to use, and ultimately, to save your drivers and fleet administrators more time, while offering increased functionality.
Here's a look at the improved features:
Simpler to use: The new portal is more user-friendly, and allows drivers to complete their tasks more efficiently.
Better communication with drivers: If drivers have any outstanding items—for example, if they haven't tracked their mileage—they'll see an alert right at the top of the page. Now there's no reason for fleet managers to chase drivers to remain up-to-date. The system does it automatically.
Easier and more detailed mileage tracking: Using the Trip Tracker, drivers can input their route, and it will calculate the total distance travelled. Once a month, they can bulk import all mileage. There is also a function to add daily trips, whether they be personal or business.
This is a huge time saver, and means drivers spend less time on admin work, and more time servicing customers. The system also shows a driver's total mileage for the last six months.
Complete maintenance history access made easy: Drivers can see all maintenance that's ever been done on their vehicle. They can also easily input any maintenance they get done as they go.
Streamlined fuel purchase records: Fuel suppliers send in their transactions daily (in most cases). This information is then downloaded to our database. This allows drivers to see their fuel purchase history at all times.
Quick and easy resolution of card issues: When drivers spend less time sorting out card issues, they'll spend more time out on the road, being productive.
If a driver ever forgets their card's PIN number, they can find it right in their portal account. For any other issues, they can submit a ticket, via the portal to Foss National's client services, which we process very quickly.
If a card is lost, drivers can alert us through the system, and we'll cancel it immediately.
Easy-to-use mobile version: The portal's mobile version is identical across all platforms—phones, tablets, and PCs—for a better user experience.
Extended driver resources: The portal can store essential documents for drivers, for example, their insurance information and fleet policy. So the documents will always be on hand when they need them.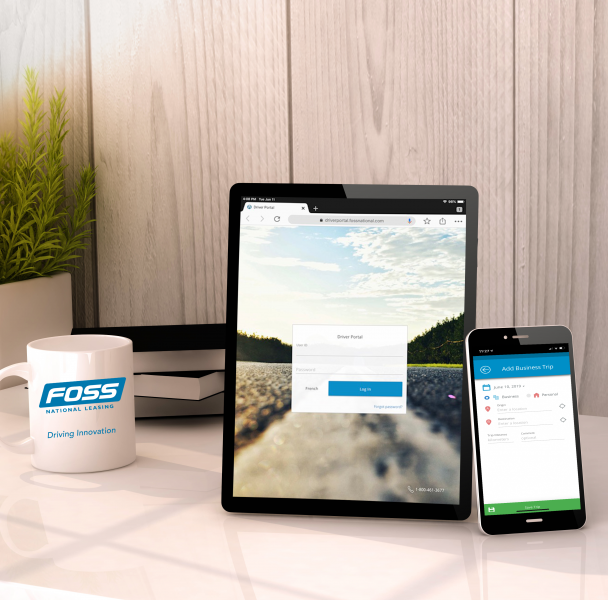 If you have any questions about the new driver portal, reach out to your Foss National representative, and we'll be happy to help! Don't forget to share your feedback with us, so we know what you like best, and what we can keep improving upon.
Get to Know the Author
Melinda is a Client Service Specialist with over 13 years' experience in providing exceptional service through efficient account management. Her career started in fleet management after completing her Bachelors of Science Degree from University of Toronto. She learned the different intricacies of the business by working in various departments including Operations, Sales, Marketing and now Client Services. Her dedication to hard work doesn't go unnoticed and is evidenced by a number of employee awards received as a result of nominations from her colleagues. In addition to servicing clients, Melinda is involved in a number of projects such as the development of the Health and Safety Program in partnership with the Director of Human Resources. Her latest achievement is obtaining her certificate in Health and Safety through Ryerson University.
Meet our team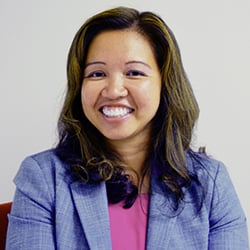 Get the latest fleet management news