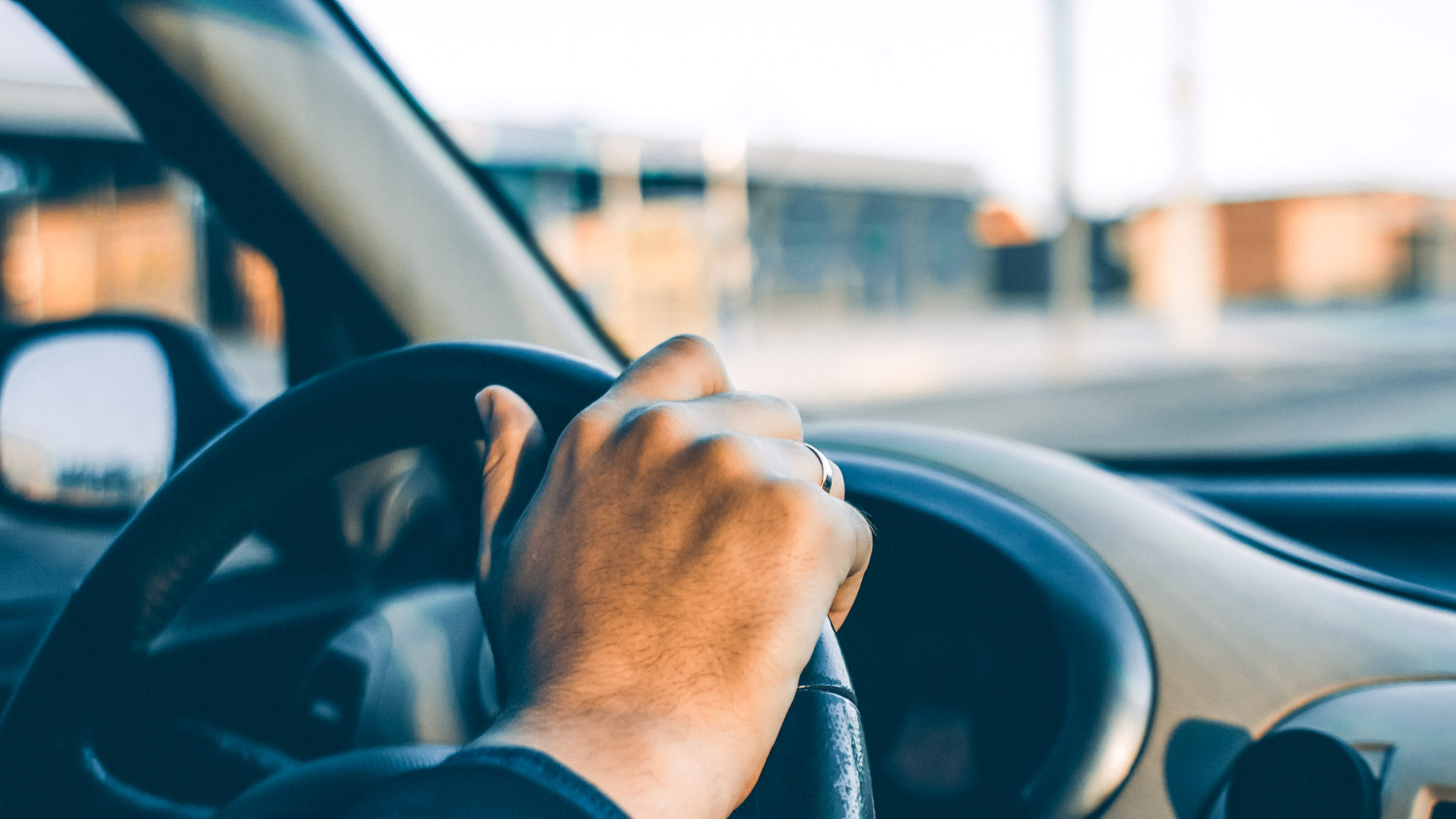 Managing a fleet is a tough job.
For starters, keeping track of each vehicle's plates, tags, and stickers can burn a lot of your valuable time. Although it is an unrewarding task, you need to keep your fleet operational and ensure each vehicle is compliant and up-to-date with licensing and insurance requirements.

This becomes even more challenging for multi-province operators as rules and regulations are different for each region. How can you keep your entire fleet licensed, registered, and insured? How do you manage all the deadlines in each jurisdiction?
The thought of doing this manually is mind-boggling. So the question that begs to be asked is: "What is the best way to successfully manage fleet vehicle licensing and compliance?"
6 FLEET MANAGEMENT TIPS TO MAKE LICENSING AND REGISTRATION A BREEZE
To start with, if you decide to deal with the licensing and registration yourself, we strongly suggest you become familiar with the rules. Reading the Canadian Automotive Fleet's (CAF) licensing procedures guide is a good reference and can assist in answering some of the general process and requirements within every province. After you read CAF's guide and understand the licensing requirements for your fleet, you're on your way to streamlining your procedures.
The following six tips will help you be better organized and much more efficient in the process.
1. Have access to a detailed database
We recommend you create a very detailed database, or rely on a fleet management company who already has this database in place. The database should host at the very least the:
information of each plate
company specific provincial/territory registration identification
plate expiry
driver name attached to the vehicle
vehicle weight
Having all of this information in one place will be essential in ensuring you can keep track of the licensing requirements and important dates for each vehicle. In addition, each province will have their own regulations on licensing and registration, so you should familiarize yourself with the different laws in the ares your fleet operates.
A benefit of working with a fleet management company is that we possess provincially audited databases that host critical registration information. This information accurately reflects each of your vehicle's plates and expiry, in addition to insurance requirements for each province.
2. Ensure each ministry has your correct legal entity name
In order to register your vehicles without running into roadblocks, it's critically important to establish and document your business and corporate structure correctly.
If the ministry in each province does not have your business' correct legal entity name, it will result in problems for you. For example, if your business name contains "Ltd", but the name the ministry has says "Inc", you may not be allowed to register your vehicles. It's the responsibility of your legal division to ensure your name is correct and accurate with all ministries.
This is especially important if your company has gone through a name change, or if there has been an acquisition or merger. Ensure the new name is updated in each province for every vehicle.
3. Authorize a Power of Attorney
It's now mandatory to have the correct documentation to authorize a Power of Attorney or a fleet management company to manage vehicle registration on your behalf. This often includes even the ability to ask questions at a licensing body, as provincial government authorities may not answer them unless the person asking is authorized to do so.
Make sure this is proactively in place. If it isn't, you might have to go back and forth to ensure you have the correct documentation before your vehicle renewal can be dealt with. At Foss National Leasing, we do over 98% of the registration process for our clients and have the power of attorney to manage leased, managed and owned vehicles on your behalf.
4. Be proactive in your renewal management
Unfortunately, many companies can leave licensing and registration to the last minute. Plate expirations on company fleets can catch many fleet managers off guard if they haven't been proactive in their renewal management. And once the renewal process has been completed with the licensing offices, you then have to turn around and get those documents back out to drivers before the expiry date.
It can be a truly overwhelming process.
We start this process for our clients 90 days in advance of the plate expiry due date, by scrubbing all data files that are in the fleet's database. This means fleet managers are not backing themselves into a corner at the last minute to get it all done. In addition, if you have heavy duty trucks in your fleet, you'll need take extra proactive steps every year before you can renew your registration.
You'll need to make sure the trucks are correctly registered for the additional weight requirements, and that they pass the routine safety inspections, in addition to providing accurate mandatory reporting logs dependent on the province(s) where they operate. A fleet that meets safety requirements means there's one less barrier to getting the license renewed.
When looking at proactive renewal management, it's also important to know that unpaid bills slow down or halt the licensing process. If you have toll fees, tickets, or violations, pay off everything as soon as possible. If you don't, you will be prevented from renewing your vehicles' registration - and risk taking your employee off the road. The cost of a lost opportunity can be significant.
(Related post: How Fleets Can Avoid These 3 Incorrect 407 ETR Charges)
5. Use consolidated billing
As you probably already know, each company or branch has a unique billing structure. It can be a major challenge for fleet managers to figure out expense reporting internally, and how to allocate the right expense to the right division.
A fleet management company can provide consolidated billing assigned to your dedicated cost center structure. In the fleet's database, the structure is set up to allocate each vehicle to the correct cost center and level structures, so fleet managers are spared the headache of figuring out which division each vehicle belongs to.
6. Expertise, professional relationships, and compliance adherence
As with virtually every area of life, strong relationships are essential to success when it comes to renewing your vehicles.
And building relationships with the people at your licensing office will go a long way toward keeping your fleet operational and on the road. For example, when you are licensing vehicles, depending on what type of vehicle you are driving, you could end up registering it under the wrong class. Some trucks sit under a passenger class. However, at a certain weight, they get into a commercial plate license.
It can be a challenge for fleet managers to fill out the paperwork correctly, so having good relationships with licensing bodies can help prevent and resolve these issues. Alternatively, a good fleet management company will have dedicated agent professional partnerships across Canada at various licensing offices.
In addition, a significant money-saver is getting to know the discounts that are available for fleets in each province. For example, in British Columbia, you can save on insurance if you insure at least five commercial vehicles under ICBC's Fleetplan program. It's worth looking into in case the savings exist for your fleet.
However, it's important to note that, for some fleets, this can add a significant surcharge and may not be beneficial depending on your driver's accident history. If this is the case, then it's best to not apply for the Fleetplan discount until your driver's accident history improves. Saskatchewan and Manitoba cover a portion of insurance for fleets, but will still require you to carry a master insurance coverage certificate to ensure you meet the clauses required for insurance in the Master Lease agreement.
Conclusion
Managing your fleet vehicles' licensing and renewal process is a downright complicated affair. Because of this, many businesses opt to hire the extra hands of a fleet management company, which can take the guesswork and headaches out of the process.
So take advantage of these six best practices to have a smooth, stress-free licensing process this year!
Next Step:
Vehicle licensing fees are an important part of your fleet's total cost of ownership. Download our white paper below to get a deeper understanding of your TCO as a whole, and learn how to reduce costs.
Get to Know the Author
Darlene Spriel holds the position of Director of Fleet Solutions. She has over 33 years experience in the retail and fleet management industry including 12 years experience with employee leasing programs. Since joining Foss National Leasing in 1996, Darlene has held several Management positions in Product Development, Asset and Risk Management as well as the Operations and Sales departments. Darlene has been instrumental in the development and enhancement of daily functions at Foss National Leasing.
Meet our team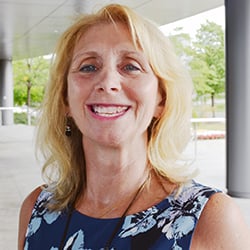 Get the latest fleet management news