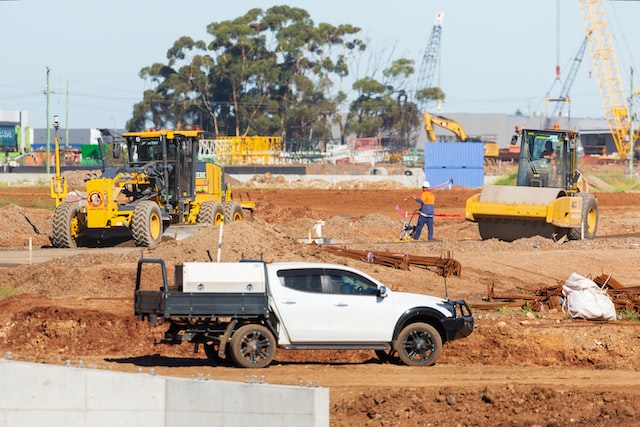 The past two years have been an extremely challenging time for the automotive industry. Rental companies have shrunk their fleets over COVID, and now vehicle manufacturers can't catch up to the growing demand.
As a business owner, it can be difficult to find the right vehicles for the right needs during this time. For the foreseeable future the vehicle market is predicted to stay the same, leaving business owners and fleet managers alike in a lurch.
In this blog, we will dive into why short-term leasing is the best option for business owners during the ongoing vehicle shortage in uncertain times.
What is short-term leasing?
Short-term leasing refers to a flexible vehicle rental agreement that allows individuals or businesses to lease a car, van, or pickup truck for a period of 1 to 24 months. With short-term leasing, lessees have the option to terminate the lease after just one month without penalty. This arrangement is ideal for those who need a temporary solution while waiting for their permanent vehicles to become available or during peak periods of demand. Short-term leasing offers a flexible and convenient solution for those in need of a vehicle for a shorter period of time, without committing to a long-term financial obligation.
Global Vehicle Shortage: A 2023 Update
The global vehicle shortage of semiconductor chips has drastically impacted the vehicle manufacturing industry. In 2021, hamstrung by the global microchip shortage, the global automotive industry lost more than $200 billion.
It is important to keep in mind that there is no single cause of the global vehicle shortage can be attributed to. Factors such as labor shortfalls, lack of raw materials, trade tensions, and the growth of 5G electronics all contribute to the shortage. As we move into year 3 of combatting this shortage, fleet managers are feeling the pressure. The inability to order the correct vehicles needed for your fleet can cause added stress to an already stressful job. That's why we recommend many of our clients make the move to short-term leasing while they wait on vehicle purchases.
Short-term Leasing: Instant Vehicle Availability
When you partner with Foss, you are partnering with a team of seasoned experts. Through the vehicle shortage, Foss has continued to supply our valued customers with top-of-the-line vehicles ready for duty. From light-duty pickup trucks to convenient hatchbacks, there is an option for everyone. Short-term leasing gives you the ability to stay on top of your work duties while you wait for your permanent vehicles to arrive.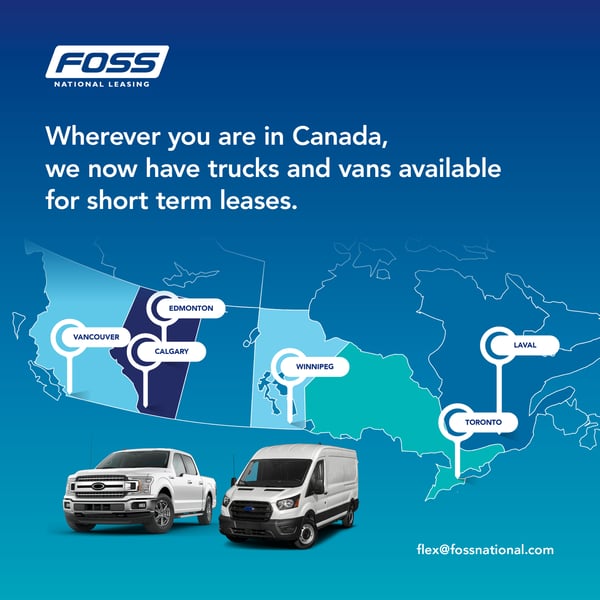 During a time when the average wait time for receiving vehicles is over a year, short-term leasing provides a solution for your business. Our standard turnaround time is less than a week for receiving vehicles.

Short-term leasing is a low commitment, high reward decision: At Foss National Leasing, our Flex program is a customized short-term vehicle lease solution for business use. With Flex, you can lease a car, van, or pickup truck from one to 24 months, with the ability to terminate the lease after one month without penalty. In competing short-term leasing cases, there would normally be a large charge associated with early lease termination. Rest easy knowing that Foss National Leasing has you covered.

With Flex, you get work-ready vehicles, complete with any required upfitting or safety equipment. Vehicles can even be branded to your company's specifications. The best part? You don't need to worry about long-term service or maintenance issues.

If you can find predictability in what your short-term needs are, we can order vehicles that meet your company's needs.

Related blog: Need a Short-term Lease on Vehicles? Check Out Our Flex Program.

Fit For Purpose Vehicles
Receive your vehicles fit for the purpose of usage. Need heavy-duty pickup trucks for your construction company? Our short-term leasing plan provides vehicles up for the challenge. A stronger fleet means a stronger business, so you can build without the worry of losing value. When designing the Flex program, we put mileage restrictions in place with commercial use in mind, allowing up to 5,000 kilometres per month. Plus, our extensive cross-Canada network allows for delivery and pickup at almost any location.
To learn more about how you can upfit vehicles for a stronger fleet, read our helpful blog here.
Rest Assured with a Flexible Term
Our flexible terms range anywhere from 1-24 months with a no-fee cancellation policy after completion of the first month. If your business needs change, you can lengthen or shorten the contract without a fee. Unlike many traditional long-term leasing agreements, Flex moves with the needs of your business. As Flex is neither a rental offering nor a traditional lease, we've found a competitive way to offer you the vehicle you need at a cost that's affordable to you. You only ever pay for the amount of time you use the vehicle.
Learn more about how Foss Helps You Manage Your Fleet Over Each Vehicle's Lifecycle Here
Paving the Way: How Lafarge Uses Short-term Leasing to Manage the Vehicle Shortage
Leading by example: Lafarge is a global leader in building a net-zero future for our planet. Our short-term leasing experts provided Lafarge with a fleet of ready-for-duty pickup trucks. Leaseplan Canada referred Lafarge to Foss National Leasing for custom short-term leasing services.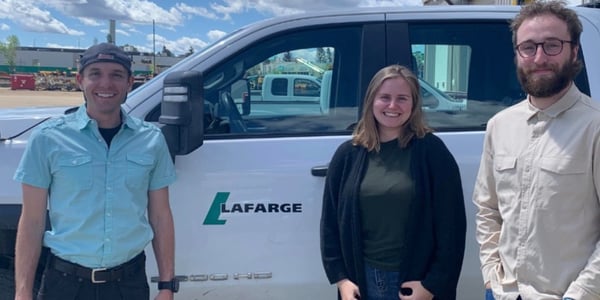 Lafarge was able to utilize our short-term leasing program for a wide variety of employees completing duties. Our team took the stress out of vehicle sourcing and created strong opportunities for organizational success.
Final Thoughts: Short-term Leasing Provides a Flexible Solution
Short-term leasing provides a flexible solution to the global vehicle shortage for fleet managers and small business owners alike. From needing a vehicle for 3 months of seasonal work to waiting for your permanent fleet to come in, Foss National Leasing has a solution for you.
For more information on short-term leasing, contact our team of experts.
Get to Know the Author
Hussain Dhanani has worked in the fleet management industry for 15+ years. He started working in the industry as a Client Service Representative in 2006 and now enjoys his current role as Regional Director, Western Canada. Hussain has a passion for people and enjoys being able to help companies achieve their fleet management goals. When Hussain is not working, he is most likely planning his next trip to a new country.
Meet our team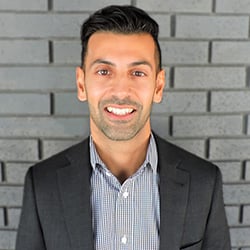 Get the latest fleet management news