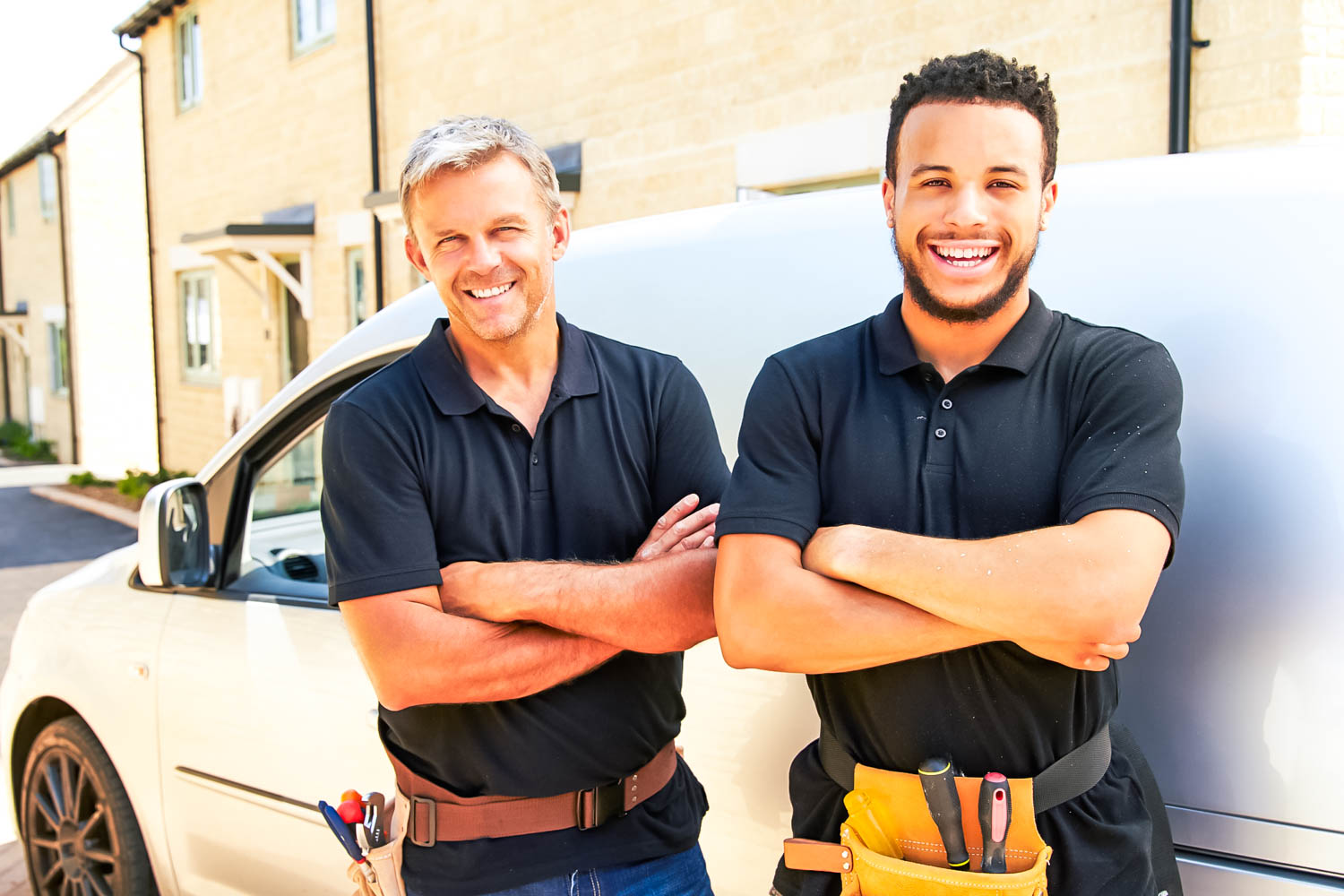 As a plumbing fleet manager, you know the delivery of your services relies on a mobile workforce. It goes without saying that getting your team to the job site is essential for a profitable business.
But what about finding ways to save money while operating your fleet? And how can you help drivers be more efficient and productive?
Over the years, we've worked with a number of plumbing companies across Canada. We wanted to share some plumbing fleet management tips to help you improve your operations and save money.
4 PLUMBING FLEET MANAGEMENT TIPS TO INCREASE PRODUCTIVITY AND REDUCE COSTS
1. Deploy the right vehicles to keep employees safe and efficient
First and foremost, equip your fleet with the right vehicles. Use "the right tool for the job" to help your team do their work better and faster. To that end, having purpose built vehicles is essential. The first step is to factory order your vehicles. This action alone saves plumbers tens of thousands of dollars a year!
After factory ordering, you'll want to upfit your fleet vehicles for your specific needs. Your teams have different mandates: some are dedicated to new home installations, while others respond to emergency situations. The vehicle types may be exactly the same, but the on-board requirements vary greatly. The right vehicles, properly upfitted, ensure your employees are safe and efficient. At the end of the day, that's how you make money.
2. Lease your vehicles to keep monthly costs consistent
Financing your vehicles also plays a critical role in overall business performance. We suggest that plumbers adopt an open-end lease arrangement. This means that there is no capital outlay and the entire lease is a fixed monthly expense. At Foss National Leasing, we also roll the upfitting costs into the monthly lease payment - resulting in no initial balloon payment for the upfitting. The upfitting cost is amortized over the lease term and added to the monthly lease cost. Voila! Predictable cash flows.
3. Save 15% a year on fuel and maintenance costs
Get a dedicated fleet fuel and maintenance card. The cost savings in this area alone are significant - industry reports indicate savings as much as 15% a year.
In addition, a fleet card allows drivers to go virtually anywhere to purchase fuel and get maintenance done. The result? Drivers are more productive - and as you know, time is money. Your fuel and maintenance card also assembles all the costs per vehicle with incredible detail - resulting in less administration headaches for you. Bonus: your card identifies potential employee misuse of company expenses - a key money saving area.
4. Get more business with company branded vehicles
Your vehicles are your company's brand in the community. They are highly visible when parked outside each of your worksites. Having them properly branded will make sure neighbours know who to call when they need service. And don't forget to keep your vehicles looking good. If they're old, or have rust or damage, it says a lot about the company who operates them. Think about it. If you see a service vehicle that is falling apart, you probably assume that the service is equally as shoddy. If you think that way, certainly your customers do as well.
Conclusion
If you apply these four tips, we're confident you'll be able to improve your fleet's operations, save money, and even bring in new business. It all starts with ordering the right vehicles, and having them properly upfitted and branded to suit your service needs. Then, opt for a lease that allows for fixed monthly payments so you can better manage your monthly cash flow. Use a fuel and maintenance card to keep drivers more productive, and help track your costs more efficiently.
There are many other improvements you can make to your fleets' operations to find cost savings and efficiencies. Anyone at Foss National would be happy to share some more insights with you.
Next Step:
Download Control Your Fuel and Maintenance Costs. This white paper goes into more detail on how a fuel and maintenance card works, and how it can lead to big savings for your business.
Get to Know the Author
Ryan joined the Foss National Leasing team in 2014. Though the son of our president, no special treatment is at play here! He really is a chip off the old block; Ryan is a hard worker, and in fact was the recipient of the 2016 Employee of the Year award. Starting in our Operations department, he received a promotion shortly thereafter to the Client Service department, and most recently was promoted to the Sales department. As a Sales Executive, Ryan is excited to work with small businesses, helping them find solutions to better manage and organize their commercial fleets. Outside of the office, Ryan enjoys skiing, cycling and staying active.
Meet our team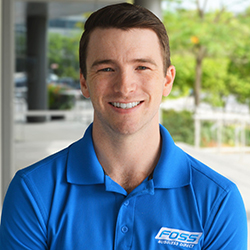 Get the latest fleet management news