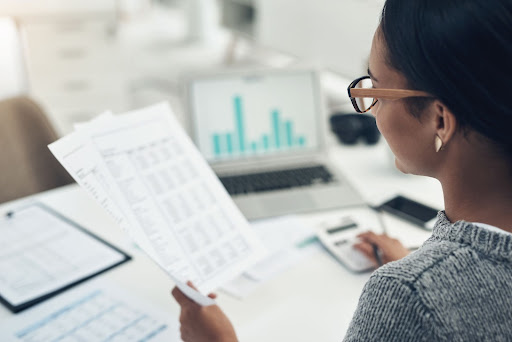 As a fleet manager, you have to keep your vehicles and drivers on the road in good shape. But how do you do that while still staying on top of your data?
We have compiled a list of 5 strategies that can help you tackle these challenges without sacrificing your bottom line. In this article, we'll discuss ways to improve fleet efficiency with effective data management strategies so you can spend less time managing your operations and more time focusing on growth opportunities.
1. Gain a strong understanding of what a fleet data management strategy is
Before we get into our tips on how you can enhance your fleet data management strategy, it is important to understand what a fleet data management strategy actually is. Have you ever wanted to gain a better understanding of your fuel usage reporting over a select period of time, but faced uncertainty of where to locate that information? Chances are you did not have a fleet data management strategy in place to track your fleet's fuel usage.
A fleet data management strategy is a strategy outlining how a fleet contributes to the company's overarching goals. It defines how you'll build, run, and optimize your fleet's daily operations to achieve maximum efficiency and profitability.
Once you are familiar with what a fleet data management strategy is, you will be able to assess what parts of your fleet need to be optimized.
2. Asses your organizational needs
Assess what your fleet management strategy currently does for interpreting fleet data and how it benefits your organization. Are there things your organization can improve on? Consider reviewing current fleet data on points such as:
Billing services: Review your full billing service process and purchase history for a select period of time.
Fraud Protection: Assess if you are currently keeping track of your fleet purchases and potential fraudulent activity.
Daily Fuel Exception Reporting: Review driver's fuel exception reports to gather data on fuel usage within your organization.
Custom Maintenance Cost Parameters: Understand how much custom vehicle maintenance has cost your company over a select period of time.
Green Fleet Management:

Consider different approaches by which your organization works with suppliers and or customers in order to improve the environmental performance of your operations.

Total cost of ownership (TCO): Calculate the total cost of ownership over the lifetime of your fleet vehicles.
Optimal vehicle replacement costs: Calculate how much it would cost to replace vehicles within your fleet.
After completing your current fleet data management strategy review, keep track of your specific findings. By reassessing your company's data you are able to catch small details that may have been missed along the way. Next, it's time to gain insight into your fleet's purchase history.
"If a fleet manager can have clear organizational goals and KPIs in mind along with what they want to measure when it comes to performance, it is easier to know what is more important to them vs less important to them."
- Glenn Provan, Reporting, Analytics & Consulting Analyst
3. Gain in-depth data on your fleet's history
To gain in-depth data on your fleet's purchases and activity, consider transitioning your fleet to a fleet card system. Fleet cards can help you save up to 15% on overhead costs and streamline operations.
By incorporating the use of fleet cards into your data management strategy, you are able to protect your fleet against unauthorized purchases and track the specific details of each purchase.
Through our fleet card solution, we're here to help make your drivers and employees more efficient, reduce vehicle downtime, and provide you with in-depth data on your entire fleet's purchases.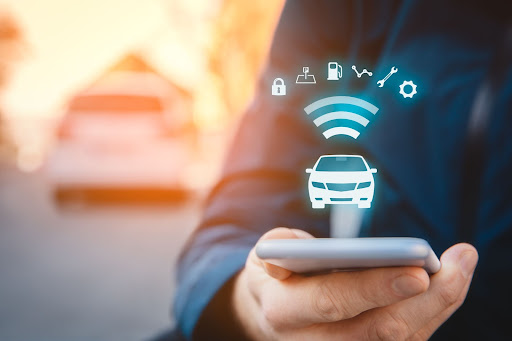 4. Streamline communication through a fleet management portal
By incorporating a fleet management portal into your fleet management communication system, employees can view activity and receive important communications through one simple system.
A fleet management portal allows you to seamlessly manage your fleet operations and provide oversight on operational knowledge without having to complete extra administrative tasks.
Our portal is designed to provide quick answers to everyday fleet questions. Some examples include:
Inventory & Driver Reports: Gain in-depth insight into a driver's history efficiently.
Real-time maintenance authorizations: Authorize vehicle maintenance in real-time and streamline approval processes.
Near real-time fuel transactions: View fuel transactions almost immediately as they come in.
Tire storage management: Manage the storage of tires efficiently and effectively.
Fleet trend analysis: Analyze up and coming fleet vehicle trends and stay on top of industry knowledge.

When you are able to seamlessly manage your fleet, it's easier to grasp real time data and pinpoint underlying issues. Consider streamlining your fleet management into a fleet portal for improved communication.

5. Adopt vehicle telematics to improve your bottom line
You may have a vague sense that your costs are higher than you want them to be, but won't know where to start to reduce them effectively. To remain competitive you need to know the costs that impact your business. Telematics provides the insights to improve driver behaviour, increase retention and reduce liability.
Our partnership with telematics industry leader, Geotab, allows us to provide your fleet with simple tools for managing and measuring your fleet's performance while saving time and money.
Adopting vehicle telematics provides a wide range of solutions for fleet management strategies. Here at Foss, we structure a fleet management program that works best for your individual needs.
Conclusion: Enhance your fleet data management strategy and find operational success
In conclusion, by enhancing your fleet data management strategy using our helpful tips provided above, you will be able to successfully optimize your fleet's performance using fleet data management.
To learn more about how you can take control of your fleet, read our whitepaper on how to take control of your fleet with vehicle telematics data.
Get to Know the Author
Glenn Provan has over 27 years of experience working in the fleet management industry. Over the years he has held many different roles in Operations, Finance, and Management.
Having a mind for "numbers" and being analytical by nature, Glenn utilizes his industry experience to allow Foss National Leasing's sales team and their customers to make data-driven decisions about how they manage their fleet and identify opportunities to make changes to reduce costs, improve efficiencies, and increase driver satisfaction.
Glenn is passionate about the industry and enjoys learning new things. Outside of the office, he enjoys spending time with his family and watching good movies.
Meet our team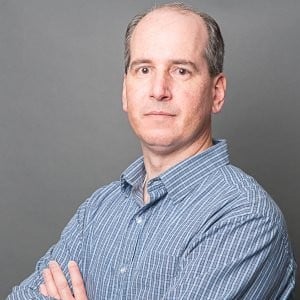 Get the latest fleet management news