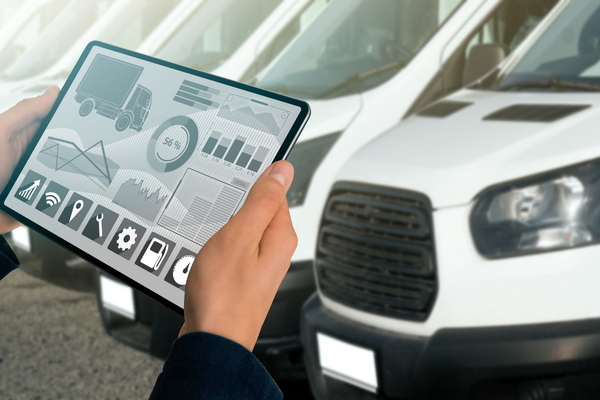 If you're looking to grow, maintain your current fleet or build up a fleet for your business there are numerous options and considerations to make. This task has always required careful planning and attention but it's become even more difficult as vehicle shortages and supply chain issues continue.
Building and managing an efficient fleet requires understanding the differences between fleet leasing, retail leasing and purchasing your fleet of vehicles. Determining which option is best for your business goals is critical when making decisions.
Depending on dealerships for retail leasing or purchasing vehicles out right carries risk for business use. On the other hand, commercial leases generally mirror ownership and can provide lower risk. There are no kilometre restrictions or wear and tear charges, while you also have more end-of-lease options. We'll be going over more key differences in this blog, so you can clearly understand the differences between the options and grow your fleet accordingly.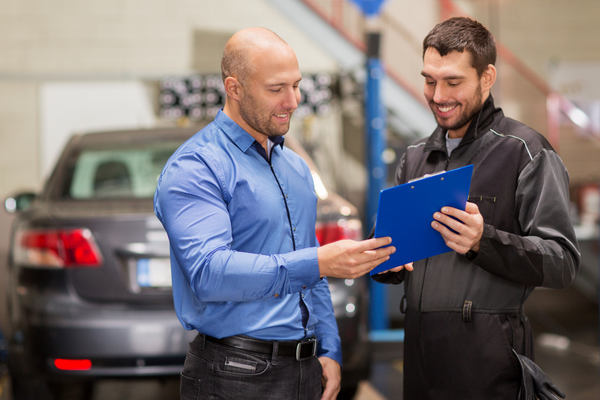 Commercial vs Retail Leasing
The choice to lease or buy vehicles depends on your unique business situation, but in many cases there are misconceptions about restrictions associated with leases. There are two types of vehicle leases — commercial and retail, commercial leases offer your business far greater flexibility and fewer restrictions.
So how does commercial (fleet) leasing work?
In the scenario where you are looking at retail leasing, they often are limited in checking their own make and model. Commercial leasing allows you to source from all makes and models. An FMC (fleet management company) can help you source vehicles. All you need to do is provide your unique requirements and they will look through current stock to provide you with a list of available vehicles.
As the vehicle shortage is continuing to cause roadblocks for buyers, with increasing wait times and rising prices. Fleet leasing provides you with full disclosure on availability and provides you with a transparent retail price point on your fleet. Plus, it's a turn key operation. Your vehicle will be up-fitted, licensed, and delivered to you ready to hit the road.
We have compiled a list below comparing retail vs fleet leasing so you can get a better idea of the benefits and downfalls of each option.
Retail Leasing:
Retail lease vehicles may come with a wear-and-tear policy but you will need to pay extra for any wear and tear that falls outside of the policy parameters.
​​You won't be able to capitalize on any gains realized at the end of the lease term, as the lease provider is responsible for any potential gain or loss at the end of the fixed term. This can be a benefit, especially if your organization is risk-averse.
Each vehicle has its own contract, and the lease will be billed and signed separately.
Limit on kilometres, adding an extra layer of complexity to ensure that drivers don't surpass those limits, or you'll have to pay extra.
You must complete entire lease term (2 to 4 year leases are most common) or pay a penalty
Registration, tax, and title will be left to you to handle
You have to negotiate on pricing, and will not have transparency on what the cost for the dealer is.
Fleet Leasing:
You have access to wholesale pricing, including

wholesale repair costs

. You can also get the exact, fit-for-purpose vehicles you need. Many manufacturers also offer fleet pricing, which reduces your acquisition costs.
Tax, title, registration and renewals are handled by the

fleet management company

.
Flexibility on the term, you can take the vehicle off-lease anytime before or after that - or even buy out the lease when you want.
Commercial leases leave you with potential financial gains or losses at the end of the lease term. Buyout options: at the end of the term, you will be able to make the informed choice of whether or not to buy out your fleet or return it and have it auctioned off
No limit on kilometres
Flexible lease terms mean a regular and consistent flow of newer vehicles to your fleet. Traditional leases are typically structured for 3-4 years, but commercial lease plans provide added flexibility.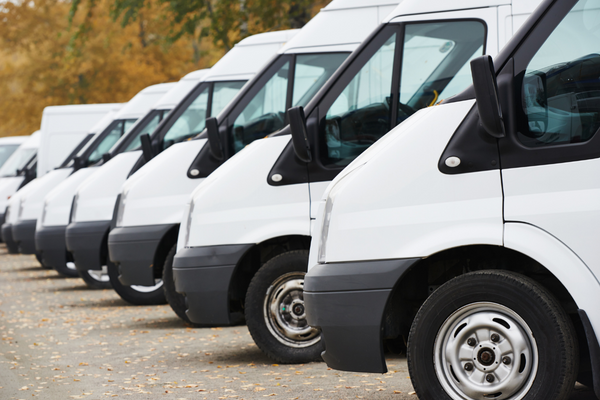 What to Look For in a Major Lease
We've covered some key advantages of commercial leasing, now it's time to select a FMC (fleet management company). With a unique service offering tailored to your specific needs. A good FMC can save you time and money by doing the leg work for you. The right company will help you find the right vehicle for the job, taking into account your company needs, any up-fitting requirements, and increasing your chances of getting the highest returns at the end of your lease.
Here are some features that you should be looking for:
Vehicle monitoring: You can view and monitor the build and delivery status of each vehicle through a secure fleet manager portal.
Vehicle cycling: Guidance on vehicle cycling best practices, removing your vehicles from service at the optimal point before maintenance costs get too high, and while depreciation is still low
Transparent cost structure: Understand exactly what it's costing you to operate your vehicles and fully transparent pricing on your vehicles, so you know that any concessions received are passed on to you.
Increased probability of a gain on sale: Ensure there's effort being made to increase the chances that there's a gain on sale.
5. Single monthly invoice for all vehicles : Consolidated data being provided for your entire fleet and providing you with a single monthly invoice for all of your vehicle leases.

Is Fleet Leasing the Right Choice?
Fleet leasing allows you to partner with fleet specialists who provide you with expert guidance while you take advantage of additional fleet maintenance and repair operations and get back some of your precious time to focus on growing your business, making fleet leasing the strategic choice for growing your business.
Get to Know the Author
Basil is a seasoned, results-oriented executive possessing North American and European experience. He has held senior management roles for over 10 years, gaining experience in sales, marketing, business development and fleet operations.
As Managing Director at Foss, he is passionate about changing the way we look at fleet management, mobility, green initiatives, and automotive trends. He takes great pleasure in working closely with the Foss team and helps those around him to grow and evolve within the company.
Basil maintains the same enthusiasm and energy in his personal life. He spends as much time as possible with his wife and two young boys. Any other spare time he finds he is out on his bike, golfing, traveling, and exploring.
Meet our team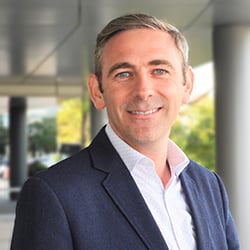 Get the latest fleet management news