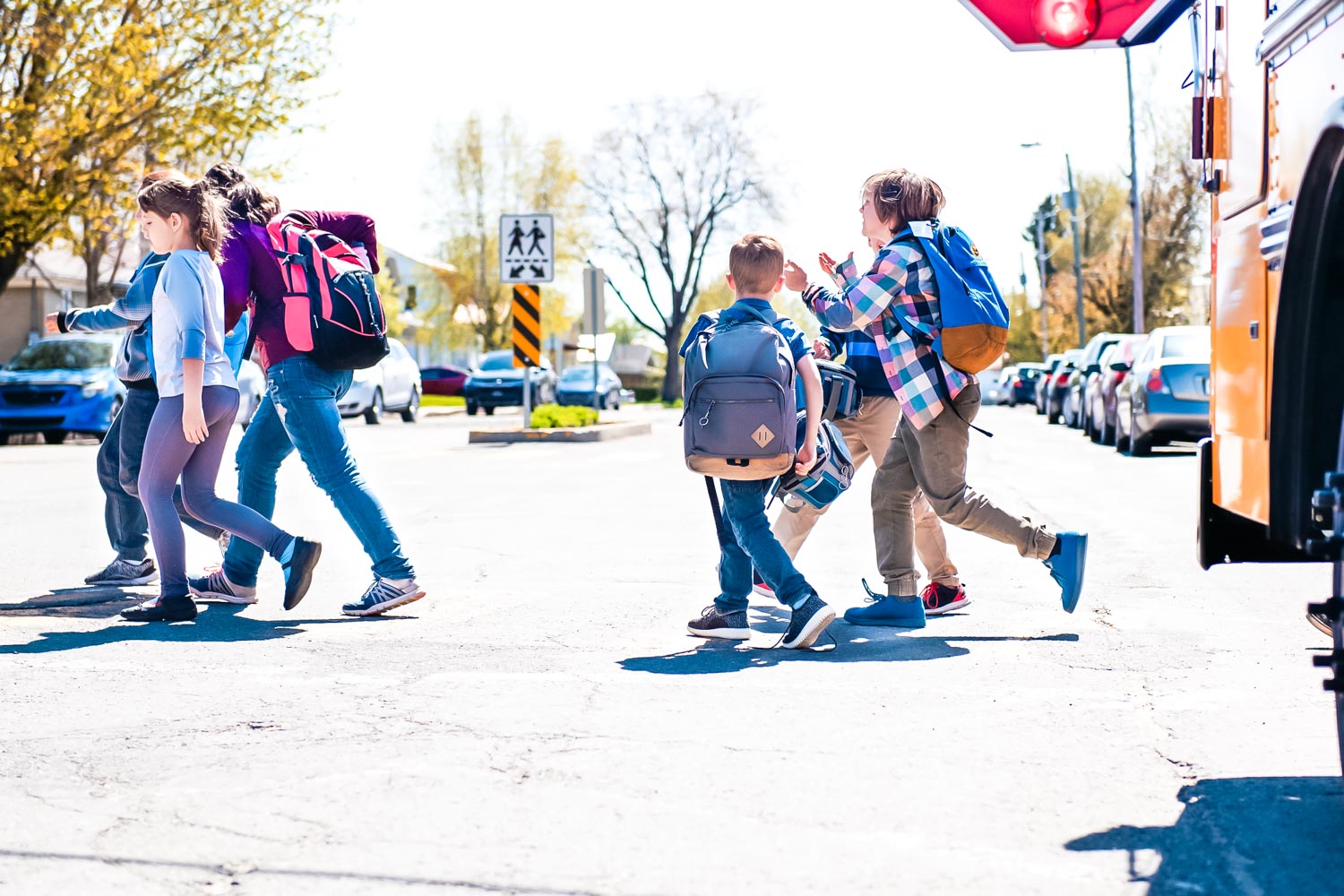 The past year has been challenging for everyone but the truth is, it's encouraging to see life get back to normal.
Fall is just around the corner and kids will be returning to school. Many workers will also be returning to their offices, too, which means that the roads will be busier and more congested than we've been used to for the past 18 months.
With all of this in mind, today we're sharing some common sense tips and driver safety reminders to keep your drivers safe and to reduce costly accidents and risks to the community.
1. Give your drivers extra time to get to their destinations
With traffic congestion expected to increase this fall, ensure drivers have ample time to get to their destinations. Telematics technology has come a long way and can help your drivers plan the most efficient routes. If your fleet doesn't have telematics installed, applications like Waze can substantially improve route planning and ensure driving efficiency.
2. Slow down
Speeding is a major cause of delays (tickets and fines) as well as major and minor accidents. By following our first tip—giving your drivers extra time to get to their destination—drivers won't feel the pressure to push past safe speed limits to arrive on time. Their safety, and the safety of others, is the number one priority. Encourage them to prioritize safe driving over punctuality, and to communicate their status with the client (via hands free device or pulling over to use their cellphone) if they do end up running late.
3. Avoid distractions
Avoiding distractions is key to good driving. No matter how seasoned your drivers are, the safe handling of a vehicle requires focus and attention and distractions should be avoided at all costs, especially with more students on the road. Your company should have clear and easy-to-remember guidelines for cell phone use, including how and when drivers should respond to text messages and take calls. Your guidelines should also detail how drivers should deal with distractions like in-car technologies, radios and music systems as well as the importance of being fully aware and focused in construction areas.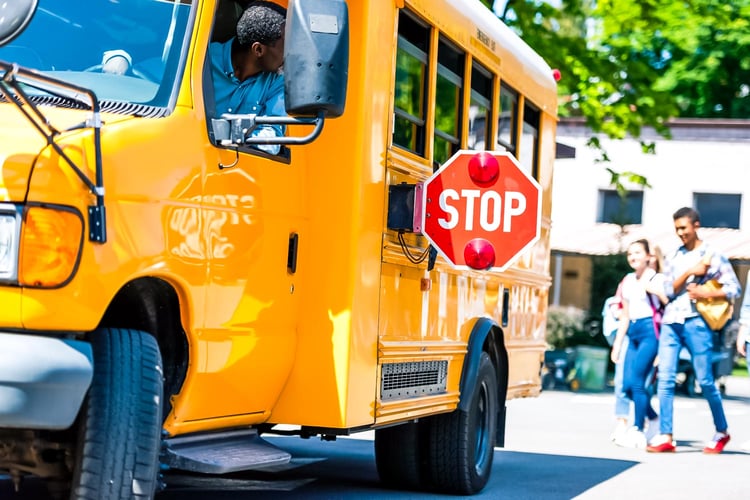 4. Pay close attention in school zones and crosswalks
Over the past year, some of us have gotten used to school zones not being in effect due to school closures. Make a point of reminding drivers that schools will be open this fall, and that it's vital to pay extra attention and slow down to stated speed limits in school zones. Crosswalks will be busy, too, so the rule of thumb is to slow down, be patient and never overtake another vehicle in an intersection or crosswalk. This will ensure everyone remains safe.
5. Watch for school buses
Remind your drivers to keep an eye out for school buses this fall. In some areas, there haven't been many on the roads this past year. A quick reminder of the basics is always a good idea. If the bus is displaying flashing lights or an extended arm, traffic in BOTH directions must stop. Also, since school buses make a lot of stops, it's important to remind drivers to keep their distance and not to follow too closely. This will ensure everyone remains safe on the roads during this back-to-school season.
A word about fleet safety training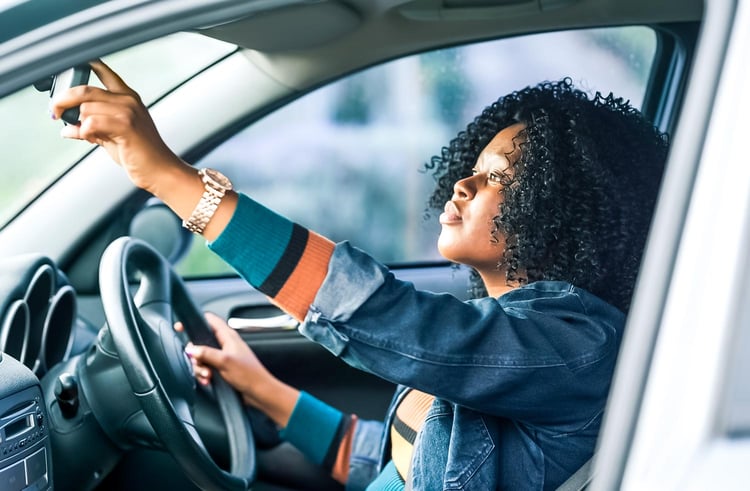 The most effective way to ensure your drivers are genuinely safe is to conduct regular fleet safety training programs.
The truth is, even the most experienced fleet drivers benefit from regular refresher training. In fact, the longer a driver has their license without consistent retraining, the more likely they are to develop bad driving habits. These days, regular and ongoing driver safety training is a necessity, not an option, especially for companies that want to reduce their liability exposure and expenses, prevent up to hundreds of thousands of dollars in damages, and avoid costly employee downtime.
The best safety programs include both online and in-car training, both of which have several advantages and unique benefits.
Online training is cost effective and convenient allowing employees to access the information anywhere and anytime.
In-car training allows a training professional to evaluate the driver's habits and to provide feedback on the spot.
At Foss National Leasing, our comprehensive driver training programs include both online training, through eDriving, and professional and fully qualified in-car training.
Our partnership with eDriving gives our customers access to the Mentor smartphone app which gathers and reports on driver data including speed, acceleration and deceleration as well as distracted driving metrics including how often the driver touches their phone. This data is indispensable when it comes to customizing training programs for individual drivers.
Final thought — an ounce of prevention is worth a pound of cure
Remind your drivers to be extra cautious this fall as businesses will be getting busier and students will be returning to school. A proactive approach to preventing accidents keeps your drivers safe, the community out of harm's way and let's not forget, improves your company's bottom line.
Get to Know the Author
Melinda is a Client Service Specialist with over 13 years' experience in providing exceptional service through efficient account management. Her career started in fleet management after completing her Bachelors of Science Degree from University of Toronto. She learned the different intricacies of the business by working in various departments including Operations, Sales, Marketing and now Client Services. Her dedication to hard work doesn't go unnoticed and is evidenced by a number of employee awards received as a result of nominations from her colleagues. In addition to servicing clients, Melinda is involved in a number of projects such as the development of the Health and Safety Program in partnership with the Director of Human Resources. Her latest achievement is obtaining her certificate in Health and Safety through Ryerson University.
Meet our team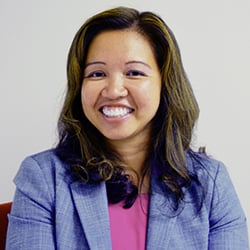 Get the latest fleet management news