Written by Lori Pinter
February 8, 2021 /
2 minute read
We're excited to announce our new partnership with Continental Tire, one of the world's foremost leaders in tire technology and tire production.



Continental is focused on contributing to secure, cost-effective, and ecologically friendly mobility across North America. This partnership will provide significant benefits to our customers, as Martin Goupil, Fleet Account Manager at Continental Tire explains, "We are happy to announce that all Foss card holders now have access to our complete product portfolio at a discounted rate. This includes our Continental and General Tire brands."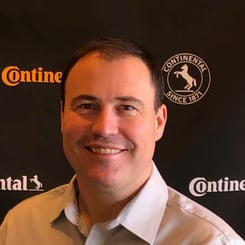 Martin goes on to explain the importance of fleet customers to Continental:
"All customers are important to us, but there is no denying that the fleet business represents a significant part of our business. Continental has been taking care of truck tires for many years. Our goal is to broaden our offering to include Passenger Light Truck (PLT) fleet customers as well."
Beyond the product and cost-benefits of our partnership, business owners and fleet managers can check out the Continental Tire website for a ton of great resources including tire tips, how to understand different tire technologies, and more.
When it comes to Continental's new tire technologies, Martin explains, "I am very excited about the upcoming launch of our new all-weather tire for passenger cars, certified for winter use. Designed specifically for consumers looking for all-weather convenience and versatility, making it the tire of choice for Canadians, year-round. For more details, please stay tuned to our General Tire website."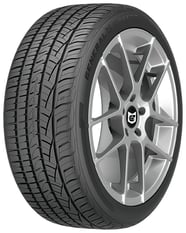 At Foss, we're excited to make these services and products more accessible to our customers. And the excitement is mutual:
"I am excited to partner with a leading fleet management company like Foss because it allows us to offer our high-quality products to Foss' clients at a great price. Continental is happy to serve you and help you find the tires that best suit your needs. We love hearing from our customers, and your satisfaction drives us!" says Martin.
To learn more about Continental Tire and General Tire, contact us here, or reach out to your Foss National account representative!
Get to Know the Author
After having worked with Foss National Leasing part-time while attending Brock University, in 1995 Lori graduated and began her full-time fleet career at Foss.
Starting in Purchasing, moving to Client Services and then on to Operations, she has worked her way up alongside some great mentors and leaders, becoming a key member of the Management Team.
As Director of Card Operations, Lori is responsible for our suite of fuel and maintenance card products. Lori works in unison with the Technology and Business teams to continually improve the features of the card offerings. Some of the projects she was directly involved in include the development of our PIN technology and Fuel Exception Reporting – both of which were a Canadian first in our industry.
As a cancer survivor, Lori has a new lease on life and enjoys spending all of her spare time with her family and friends on the water, sitting around a campfire, and travelling.
Meet our team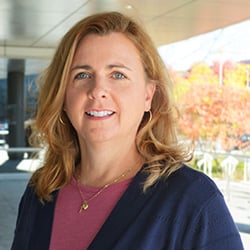 Get the latest fleet management news