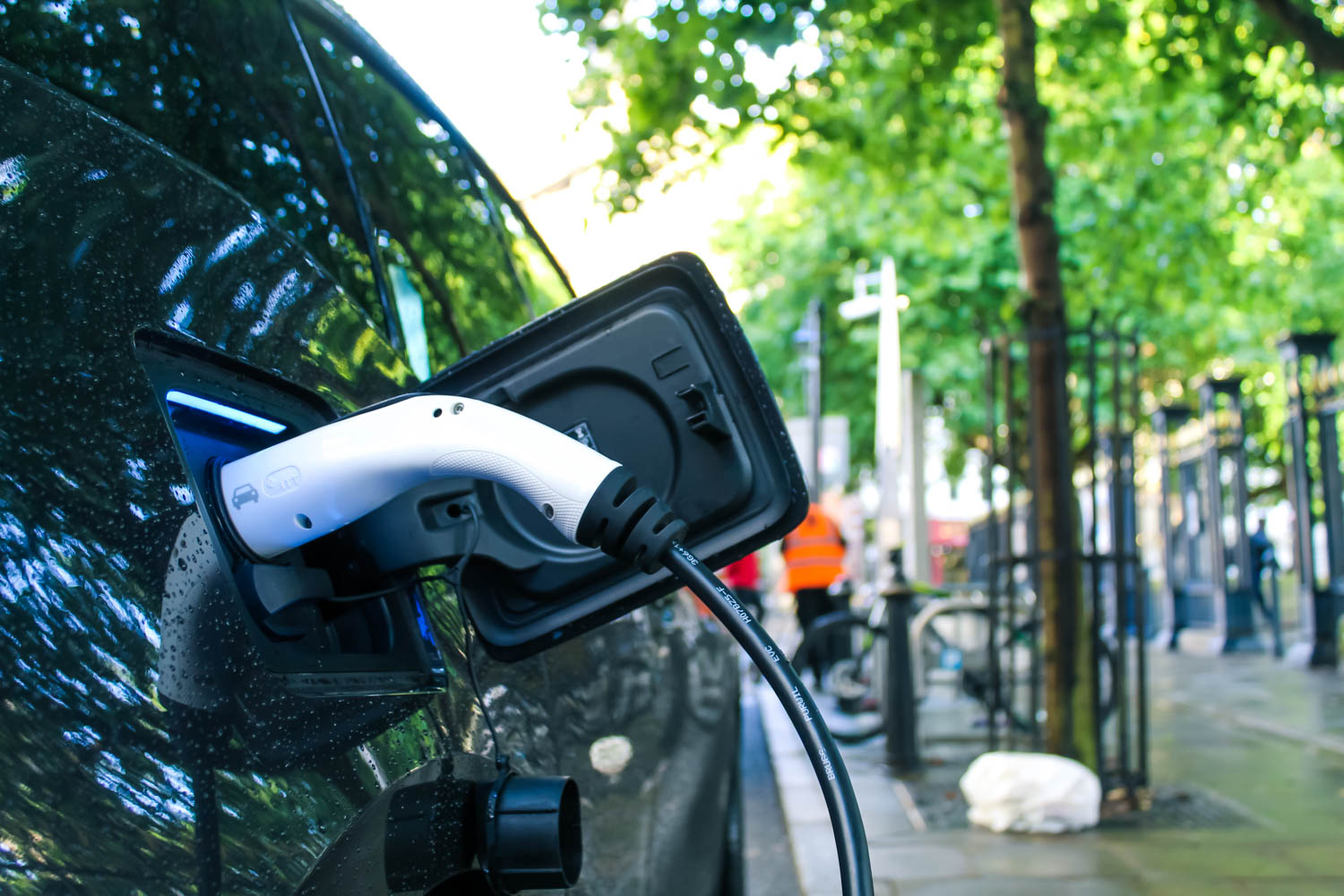 Chances are, your customers are concerned about climate change. Investing in electric vehicles is a great way to showcase your company's commitment to sustainable practices.
But you might be wondering how EVs might affect your budget—or about the environmental impact of electric cars within the supply chain.
In this article, we'll cover the basics of EVs and how they might affect your fleet. We'll also help you determine they're a fit for your business, and share our tips on acquiring them.
How Green Are Electric Vehicles?
Critics state that EVs aren't any greener than gas-powered vehicles. They claim that the total carbon footprint of electric cars extends way beyond the actual use of the vehicle.
Are they right?
Today, if the "cradle to grave" lifecycle of an EV is compared to that of an Internal Combustion Engine Vehicle (ICEV), research indicates that EVs do have a larger environmental footprint than ICEVs.
That sounds counterproductive—but the math is changing.
As EV production ramps up, their manufacturing and distribution will be positively impacted. Over time, as more EVs are purchased, the manufacturing supply chain will tighten up, and the current system inefficiencies will become less costly for the environment.
Look at the big picture: Carbon-spewing vehicles aren't good for our environment and we must start somewhere. To significantly curb climate change, it's imperative to replace vehicles running on fossil fuels to those that produce zero emissions. EVs are one of the most practical solutions to accomplish that.
(Read more: Electric Vehicles for Fleets: 5 Common Myths Debunked)
Are Electric Vehicles Cost-Effective?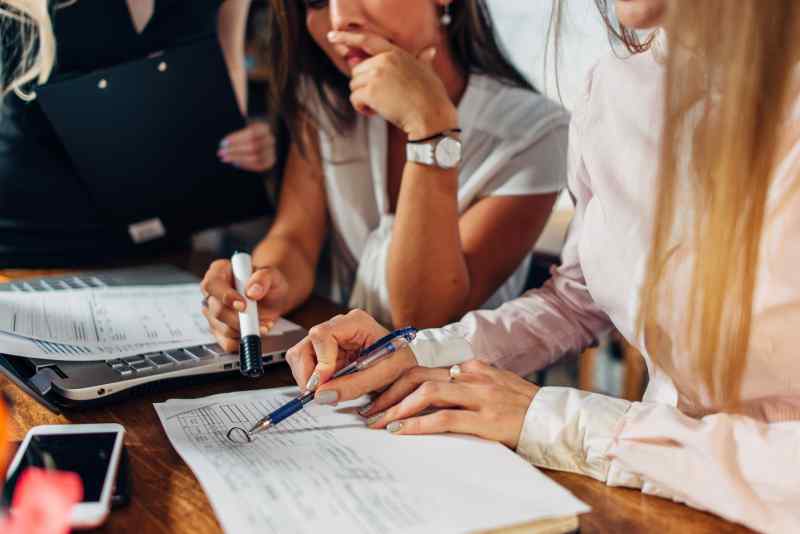 When taking a vehicle's complete lifetime into account, EVs are comparable in costs to ICEVs—so they're financially feasible for most fleets. That said, think about why you're buying new vehicles. What jobs will they perform? Where will they operate?
Due to shorter range, and less charging infrastructure, EVs work best for fleets that operate within cities—and less optimally for those with rural or regional routes.
Look at your budget, including both short- and long-term costs:
Purchase cost: There's no denying the higher purchase cost of EVs. But the initial outlay is offset over time—resulting in lower total cost of ownership.
Depreciation: Over the last several years, the depreciation rate for EVs was quite high. But Automotive News reported in late 2018 that some EVs were showing signs of becoming appreciating assets—almost unheard of for any vehicle!
Electricity Costs: Eliminating fuel costs is one of the biggest benefits of electric cars. According to CAA, it costs about $300 per year per EV for electricity—about one-fifth the cost of fueling a gas-powered car.
Insurance costs: ​Many insurers offer green vehicle discounts, so with an EV you may be able to save on insurance.
What's the Best Way to Buy Electric Vehicles?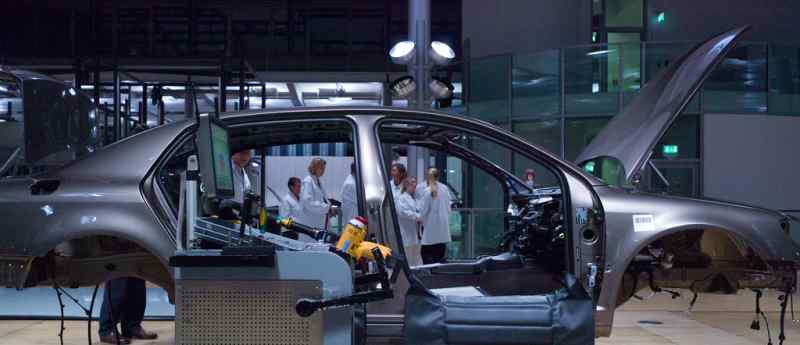 If you're leaning toward getting EVs for your fleet, here at Foss National, we can order them directly from the factory. We're strong advocates of factory ordering vehicles. Here's why:
Factory-ordered vehicles cost less thanks to lower markups and no extra fees.
Ordering from the factory gets you the exact vehicle you want, with all the added features you want.
Factory ordering allows you to schedule the exact day of the vehicle delivery, so you can plan your fleet size ahead of time.
Mark your calendar: July is the time to identify and finalize your vehicle replacement list. New vehicle production begins in August, so orders must be placed by then.
Tip: If you're new to the benefits of electric cars, learn more online. Plug 'N Drive is a helpful starting point, with information on EVs currently available in Canada. For those in the Toronto area, Plug 'N Drive also offers EV test drives at their North York facility.
Be sure to also check out our interview with Plug 'N Drive's COO Dav Cvitkovic.
How Can a Fleet Management Company Help?
If you're curious about electric vehicles, and wondering if they'd benefit your particular fleet, take advantage of a fleet management company (FMC) such as Foss National. An FMC would look at your current fleet and business needs—to help you make wise decisions.
An FMC helps not only with decision-making, but also with logistics. If you opt to buy electric vehicles, an FMC can facilitate the vehicle ordering process. Thanks to longstanding relationships with manufacturers, we can ensure that you get the best price on new vehicle purchases, as well as the best possible returns when it's time to sell.
Final Thoughts
In running a fleet, you're probably looking to reduce your fuel usage and, ultimately, reduce your carbon emissions. To move toward zero emissions, consider electric vehicles. Their total carbon footprint is shrinking as their market adoption expands. And while they're pricier upfront than conventional cars, they'll save you real money long term.
Get to Know the Author
Hussain Dhanani has worked in the fleet management industry for 15+ years. He started working in the industry as a Client Service Representative in 2006 and now enjoys his current role as Regional Director, Western Canada. Hussain has a passion for people and enjoys being able to help companies achieve their fleet management goals. When Hussain is not working, he is most likely planning his next trip to a new country.
Meet our team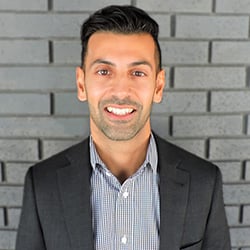 Get the latest fleet management news