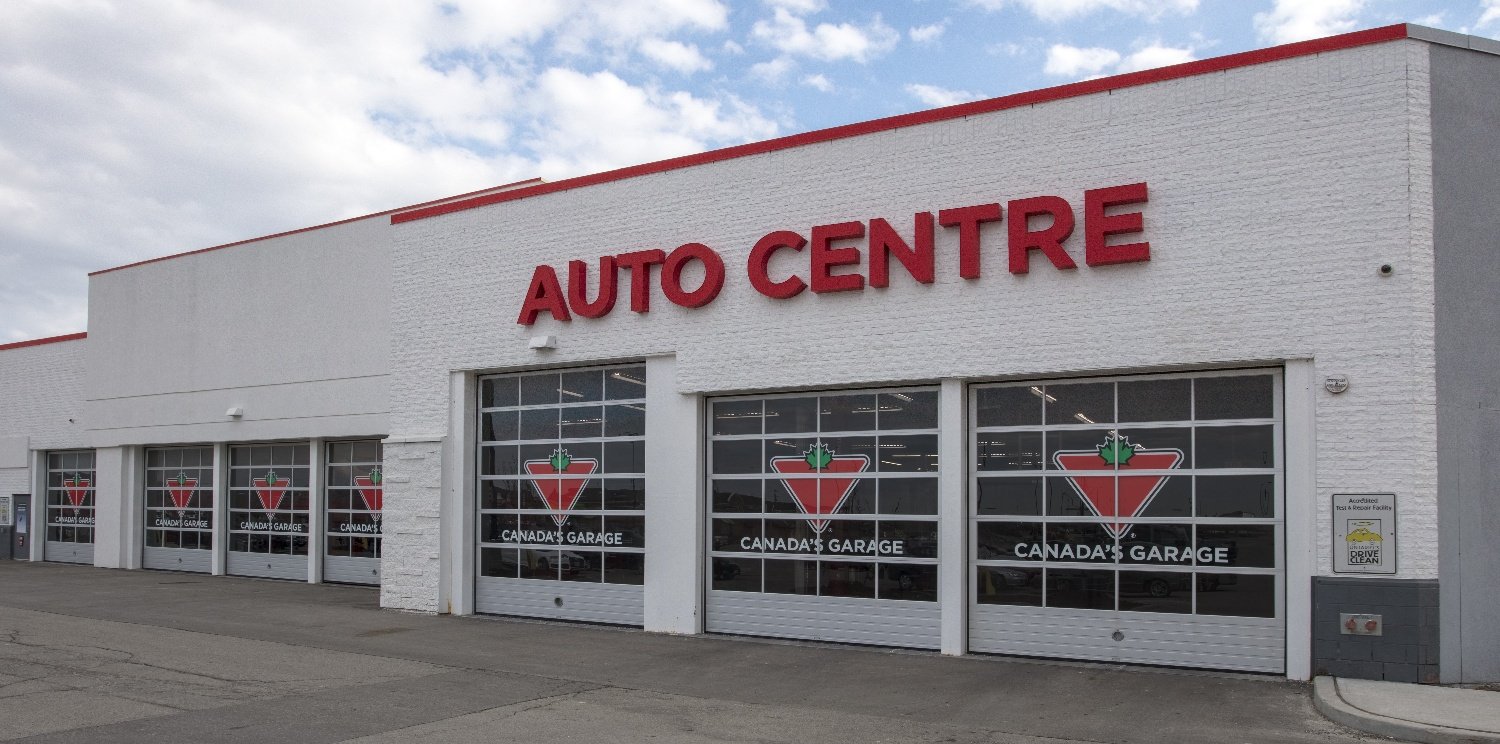 In today's blog, you'll learn how our partnership with Canadian Tire benefits your drivers and your business.
We're interviewing David Staniforth, New Business Development at Canadian Tire. David shares what Canadian Tire is doing to evolve alongside new vehicle technologies, why fleet drivers should consider Canadian Tire first for maintenance, and more.
Let's get started with our conversation with David!
David, can you tell us about your background and area of expertise?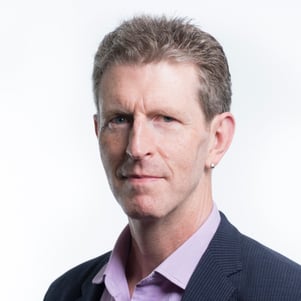 David: I'm a car guy at heart, and an engineer by training.
For much of my career in automotive, I ran global B2B sales and service operations in a number of major car manufacturers.
Over the last 10-15 years, I've focused on what I see as the four main technological revolutions impacting business; the Cloud, Connectivity, Mobility and Big Data.
I became interested in the disruptions that are happening in the automotive industry, driven by these new technologies.
When I was considering joining Canadian Tire, the executives I met with considered my fleet background. Together, we saw an opportunity within Canadian Tire to further develop the automotive fleet service business.
And up until now, it's mainly been focused on better serving the fleet customer.
Can you describe your partnership with Foss National Leasing?
David: Our partnership with Foss goes back at least 20 years. Both companies have a lot in common. They're both national brands with very Canadian identities.
And while it was initially commercial in origin, the Canadian Tire/Foss relationship is more of a partnership because, not only are Foss customers using their fleet card to service fleet vehicles at our auto centres, Foss is also a supplier and partner to Canadian Tire.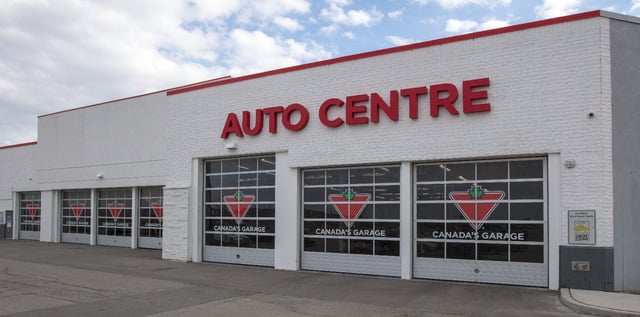 For a long time, Foss has worked with our petroleum division. Initially accepting the Foss fleet card, now they work with Foss as a supplier to help implement the Canadian Tire Petroleum commercial card.
Foss also manages our PartSource fleet of about 400 vehicles.
When I was developing our fleet strategy, I reached out to some key industry experts, among them, Jeff Hartley and Basil Marcus at Foss, to gain further insights into the Canadian fleet market, and they were very helpful. We keep in contact on a regular basis on different issues.
We all agree there is significant potential for both companies to grow our fleet business.
In what key ways does your partnership benefit Foss National Leasing's customers?
David: Canadian Tire and Foss both share the same objective to provide the most efficient and best customer experience. And when those goals are aligned, it's a lot easier to work together.
Our end customer is really the same. So our dealers want to have a good relationship with the customer, the driver, and with Foss. We're working very hard to improve that customer experience.
For example, we're working at better communicating our offers to drivers. Because we're very competitive in the marketplace and we regularly have very good offers on both parts and service.
Currently we're focused on making it more of a seamless transaction when the Foss customer comes in and presents their card. We want to make sure that it's very smooth sailing after that, and that they get the service they need.
What are the particular services that Canadian Tire offers fleets?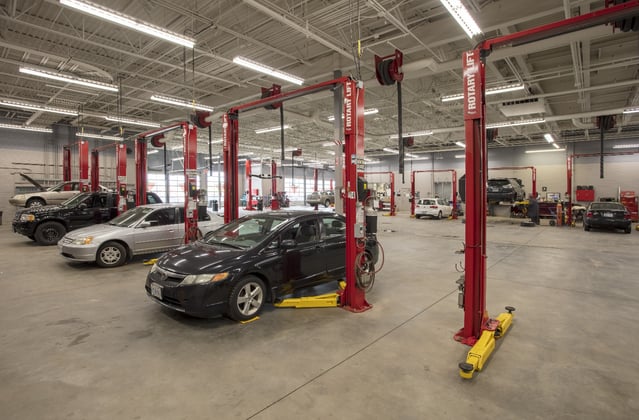 David: Anything you need for your vehicle, whether it's parts, accessories, or service, we do it. So everything from a simple oil or tire change to a full tune-up or engine replacement.
We don't directly offer body-shop or glass-repair work, although some of our stores may accommodate that by outsourcing to a local partner.
We service all makes and models, up to half or even one-ton pickup trucks. And within our 499 auto centres, we have well over 5,500 service bays. We also have probably the best opening hours in the business, because all of our stores are open Saturday, and many of our shops are open on Sundays as well.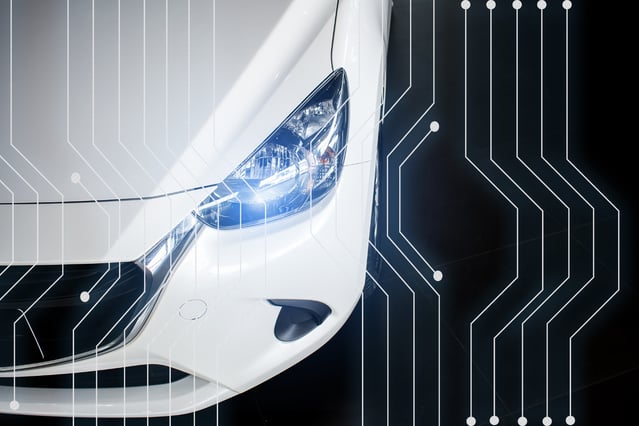 And as the car market evolves with more and more technology, we're investing in evolving to meet the needs of this changing market. New types of equipment need to be available to properly service many new cars which are equipped with Advanced Driver-Assistance Systems (ADAS), as well as training to accompany it.
A good example of this is a simple wheel alignment.
In the past, getting your wheels aligned was relatively simple, usually taking an hour or less. But for many of today's new cars with ADAS, depending on the level of technology installed, it could become a two- or three-hour job, requiring additional space and equipment.
So we're constantly evolving our service processes along with these changing vehicle technologies.
How can Foss National Leasing's customers get the most out of your partnership?
David: I would encourage drivers to keep their eye open for the sales that we're always having, whether that's on automotive accessories, parts, or service. They know they can always use their fleet card at Canadian Tire, and the fleet card benefits can be combined with our in-store sales.
We're also working with Foss to make sure we're communicating our plans with them. Keeping a very good dialogue open, because there are cases where mistakes are made, or processes aren't correctly followed in our store. So as soon as we get that feedback, then we definitely want to correct it.
We have a very good relationship with the entire Foss team, the call center, and their techs. That kind of two-way communication is so beneficial to the partnership.
I also encourage drivers to take advantage of the new SMS text messaging service we're launching. Especially beneficial at this time, as contactless transactions are becoming more and more important.
The text messaging service provides more transparency by allowing technicians to communicate directly with customers, without having to get them on the phone, and even provide specifications and photos of the item being repaired.
Get to Know the Author
After having worked with Foss National Leasing part-time while attending Brock University, in 1995 Lori graduated and began her full-time fleet career at Foss.
Starting in Purchasing, moving to Client Services and then on to Operations, she has worked her way up alongside some great mentors and leaders, becoming a key member of the Management Team.
As Director of Card Operations, Lori is responsible for our suite of fuel and maintenance card products. Lori works in unison with the Technology and Business teams to continually improve the features of the card offerings. Some of the projects she was directly involved in include the development of our PIN technology and Fuel Exception Reporting – both of which were a Canadian first in our industry.
As a cancer survivor, Lori has a new lease on life and enjoys spending all of her spare time with her family and friends on the water, sitting around a campfire, and travelling.
Meet our team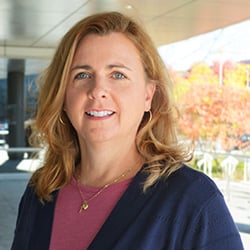 Get the latest fleet management news