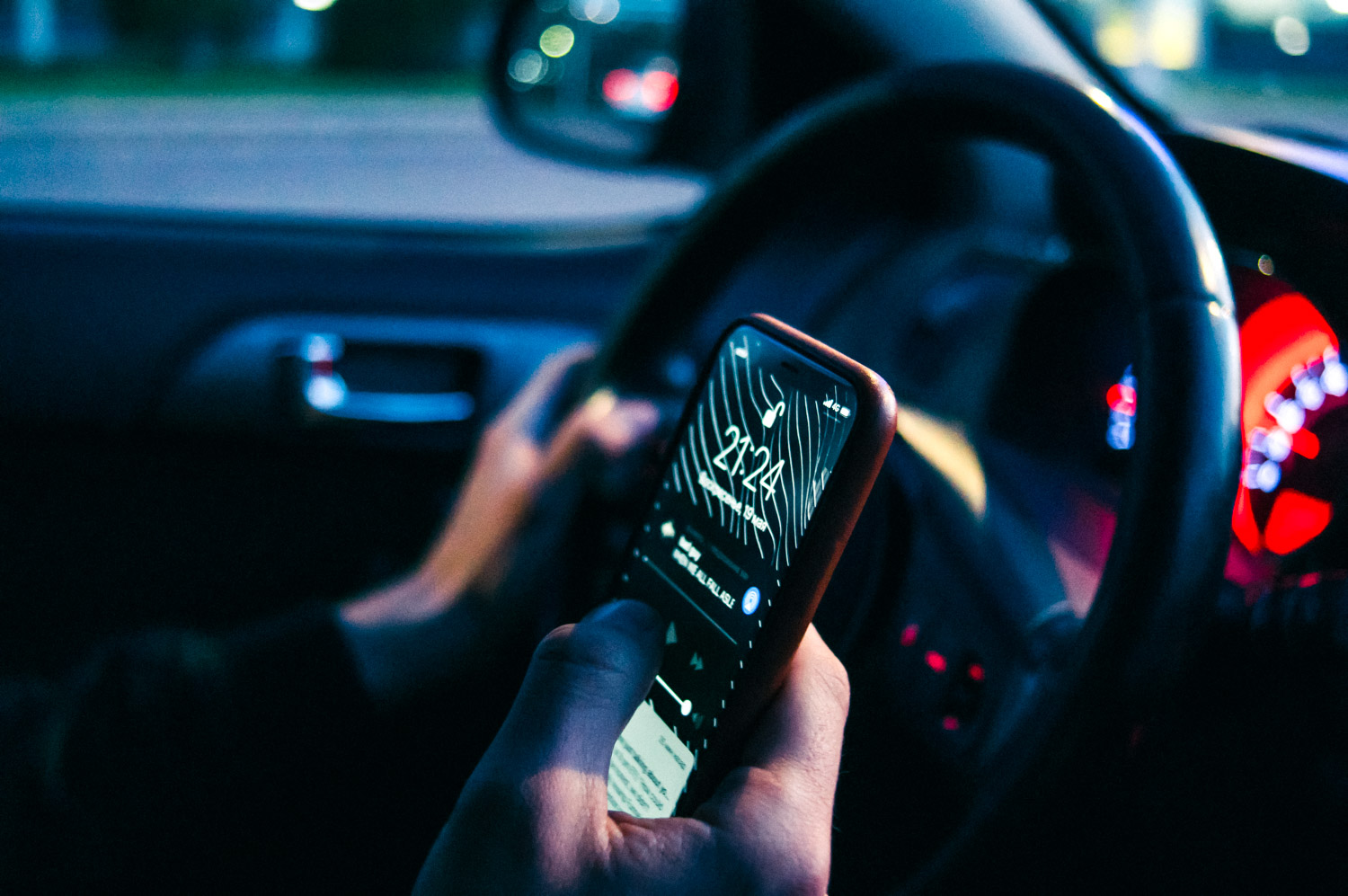 How often are you tempted to use a cell phone while driving?
It's something most of us are guilty of, but for fleet drivers, distracted driving creates an even higher risk, both to themselves and the company.
Companies that employ drivers need to find safer ways to share information with them while reducing the risk of injury, vehicle damage, or fines.
A distracted driving policy is the best way to ensure your drivers, fleet, and company are protected, so check out these five tips on how to create one for your company today.
HOW TO CREATE A DISTRACTED DRIVING POLICY: 5 TIPS
1. Know the laws and best practices
It's crucial to know the laws and consequences of distracted driving.
For example, people once thought hands free communication was the solution to cell phone use while driving. However, recent articles have shown that it actually isn't any safer than using a mobile phone.
Real-time contact is important for your industry, so create a system that lets you relay important messages to drivers without creating dangerous situations.
One solution is a policy where the driver can receive messages, but can't respond to them until pulled over.
2. Share distracted driving stats
If drivers know the dangers of distracted driving, they will be more likely to comply with a policy you create.
Here are some sobering statistics:
A driver going 90 km/hr (55mph) will cover the length of a football field while texting. (

source

)

In the US, distracted driving causes 5,000 deaths a year, 16% of total fatal crashe

s. (

source

)

Distracted drivers are 8x more likely to be in a crash or near a crash event compared with a non-distracted drivers. (

source

)
Letting your drivers know the dangers of mobile phone use while driving can motivate them to jump on board with your distracted driving policy.
3. Ensure fleet drivers understand the policy
Protect your company and the driver by having them sign their understanding of the policy. They will appreciate the structure and feel safer on the road, which will help increase their work satisfaction.
It's also important to create an atmosphere where drivers feel safe to report incidents of distracted driving.
4. Monitor and review the policy
Review the policy regularly and make any changes when needed. This helps keep the policy top-of-mind for drivers, and reminds them that the company is serious about distracted driving.
Also, make sure to ask for driver feedback. Learn about their experiences on the road, and discuss any part of the policy that they may be concerned about.
5. Use new technologies
New technologies that improve driver safety are becoming available all the time. Keeping informed about safer communication systems and using them where you can may give you an edge on the market.
Wearables, like smart watches or connected clothing, can help improve driver safety. They communicate messages to drivers without the driver having to take their eyes off the road.
Apps for texting and receiving alerts are another option. Similar to Wearables, apps send texts and alerts that the driver can respond to after they've pulled over.
Conclusion
The risks involved with communicating while driving are a threat to your company, your drivers, and other people. A distracted driving policy will help protect your company from lost resources and potential litigation. These five steps will help you create one so you can start protecting your fleet today.
Next Step:
Download our guide—5 Critical Steps to Prevent Distracted Driving—to learn the 5 actions every fleet manager should take to prevent distracted driving.
Get to Know the Author
Ryan joined the Foss National Leasing team in 2014. Though the son of our president, no special treatment is at play here! He really is a chip off the old block; Ryan is a hard worker, and in fact was the recipient of the 2016 Employee of the Year award. Starting in our Operations department, he received a promotion shortly thereafter to the Client Service department, and most recently was promoted to the Sales department. As a Sales Executive, Ryan is excited to work with small businesses, helping them find solutions to better manage and organize their commercial fleets. Outside of the office, Ryan enjoys skiing, cycling and staying active.
Meet our team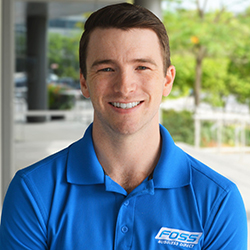 Get the latest fleet management news