Considering electric vehicles (EVs) for your fleet, but worried about the cost?
We've got some good news for you:
The federal government's new 2019 budget contains key incentives that make EVs more accessible for individuals and businesses across Canada.
In this blog, we'll share how electric vehicles are now a viable option for many fleets, and how they can help lower overall fleet costs.
WHAT DO THESE EV INCENTIVES MEAN FOR YOUR FLEET?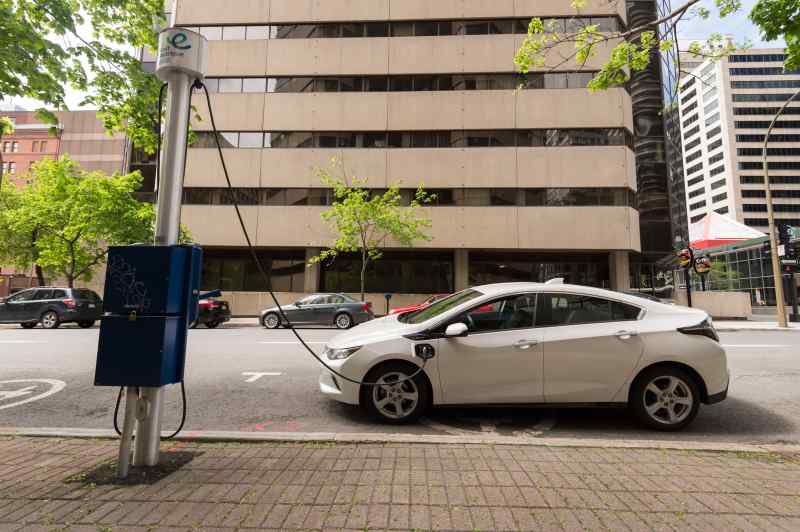 The Federal Government recently set the following targets to increase EV sales across the country:
By 2025, 10% of total vehicle sales should be zero-emission
By 2030, 30% should be zero-emission
By 2040, 100% should be zero-emission
Currently, EV purchase prices in Canada range from $29,000 to $135,500. Until now, many businesses couldn't or didn't want to invest in EVs because of the higher upfront costs, relative to gas and diesel vehicles.
To make EVs more affordable in order for Canada to meet these proposed targets, the Government has introduced a number of new incentives. Let's take a closer look at three of them now.
3 Key Incentives to Speed Up EV Adoption Across Canada
Incentive To Reduce EV Purchase Price
The EV purchase incentive that the federal government has proposed offers up to a $5,000 rebate for battery electric or hydrogen fuel cell vehicles with a manufacturer's suggested retail price (MSRP) of less than $45,000.
Over the next three years, Transport Canada will dedicate $300 million to implement this program.
Additionally, businesses can stack this new EV incentive with those already active in British Columbia and Quebec. Here's a quick recap of these existing initiatives:
In British Columbia, you can receive:
up to $5,000 off the purchase price of qualifying new battery electric, fuel-cell electric, and plug-in hybrid electric vehicle
Up to $6,000 for a new, or $3,000 for a used EV when you scrap your current gas or diesel vehicle through the Scrap-It program
In Quebec, you can receive:
a purchase or lease rebate of up to $8,000 for an eligible electric vehicle
Up to a $600 rebate for installing a home-charging station
Up to a $5,000 rebate for installing a workplace charging station
Up to a $4,000 rebate for purchasing an eligible used all-electric vehicle
This opportunity to combine provincial and federal incentives will lead to tremendous cost savings for many businesses adding EVs to their fleets.
Tax Write-offs on EV Purchases
The new EV incentive in Canada allows businesses to fully deduct the capital costs of zero-emission vehicles (ZEVs). With a maximum of $55,000 in the first year of investment, this initiative is effective immediately. It's a great opportunity for businesses to invest in EVs on a large scale.
With the option to immediately expense for the electric vehicles you purchased, your business can deduct the full acquisition costs in the year the vehicles are acquired. This results in potential savings on federal and provincial corporate income taxes.
Of all the EV initiatives in Canada, this rebate is most likely to affect your business directly, aiming to encourage more businesses to convert to zero-emission fleets.
Expansion of EV Charging Infrastructure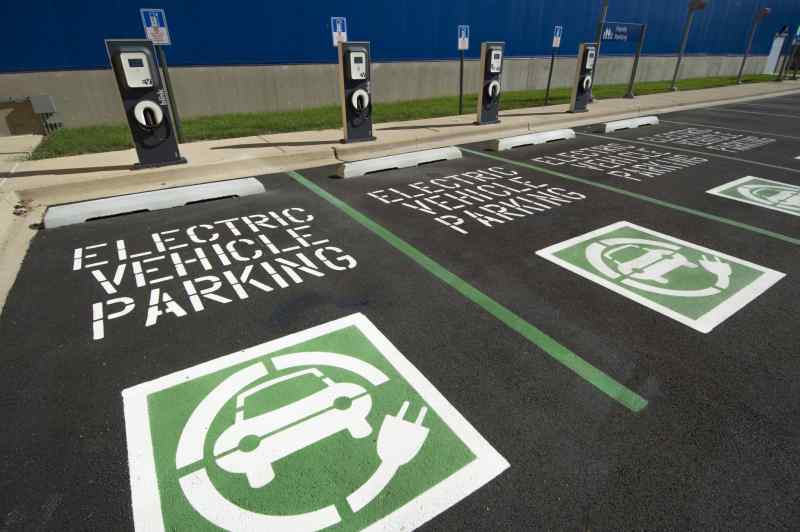 Currently, EV charging infrastructure in Canada is sparse, which has been a perceived barrier to adoption for many individuals and businesses.
However, the federal government promises to spend $130 million building EV charging and hydrogen refuelling stations across Canada over the next five years. This means that drivers will be able to charge or fuel up more conveniently, easing range anxiety and fears of being stranded.
EVS ALSO OFFER LOWER TOTAL COST OF OWNERSHIP
Studies show that electric vehicles have a significantly lower total cost of ownership (TCO) than gas and diesel vehicles.
Here are three areas in which EVs provide cost savings over gas and diesel vehicles:
1. No Fuel Costs
Did you know, electricity costs are generally about one third as much as gasoline?
In addition, the federal carbon tax that was introduced on April 1, 2019, will increase gasoline prices by 5 cents per litre. This tax will affect businesses in Ontario, Saskatchewan, Manitoba, or New Brunswick.
So by adopting electric cars into your fleet, you can avoid this extra cost altogether. The savings are compounded as you add more EVs to your fleet.
2. Discounted Insurance Rates
EVs can also cut insurance costs. Some companies, such as TD insurance, offer "Green Car discounts" to EV and hybrid owners.
Since insurance costs represent a significant portion of your total fleet costs, you'll see even more savings as your electric vehicle fleet grows.
3. Lower Maintenance Costs
Finally, with no oil to change or valves, gaskets, and spark plugs to repair, EVs are surprisingly low maintenance. They also rely on a regenerative braking system, which reduces brake pad wear. This means less frequent replacements, lowering maintenance costs even further.
If you're in the Toronto area and want to learn more about EV adoption, we recommend checking out Plug n Drive—an EV education centre that provides resources and programs for businesses.
Conclusion
Adding EVs to your fleet has never been more affordable, thanks to the new incentives to buy electric cars in Canada. By going electric, you'll benefit from a reduced purchase price while reaping the long term benefits of lower TCO.
Authored by Basil Marcus
Next Step:
Download our white paper E-Fleets Are Coming: How Can You Plan for Change? It discusses the key benefits and challenges associated with EVs in-depth, and provides expert advice on key considerations to make before going electric.
Article by Basil Marcus